The company specialises in white biotechnology and has proprietary processes for fermentation products such as alcohol, yeast, vinegar, and for ingredients such as glucose, dextrose, high fructose syrup and citric acid.
Headquartered in Vienna, Austria and with subsidiaries in the US and Hong Kong, Vogelbusch is a global technology and service provider for industrial biotechnology.
Natural raw materials
A key success factor of Vogelbusch is its knowledge and field experience of input materials and the ability to analyse them precisely for bioprocess needs. We have extensive experience with the differing requirements for a wide range of starch and sugar containing substrates.
Our processes use crop products, including:
Sugar beet, sugar cane, sweet sorghum
Grain crops such as corn, wheat, barley, triticale or sorghum (milo)
Tubers such as cassava, sweet potatoes or potatoes
Further sources are intermediate or by-products of the grain and sugar processing industries, for instance:
Starch milk, hydrolysates, molasses, thick juice or syrups.
Starting out with these resources, Vogelbusch technologies can yield many different sustainable processes and competitive products and ingredients for food and beverage manufacturers.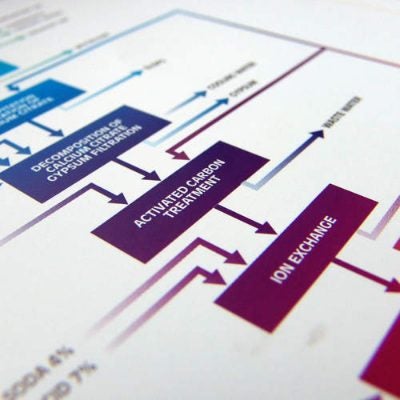 Vogelbusch has unique expertise in the implementation of biotechnological processes and has its own range of technologies for biocommodities.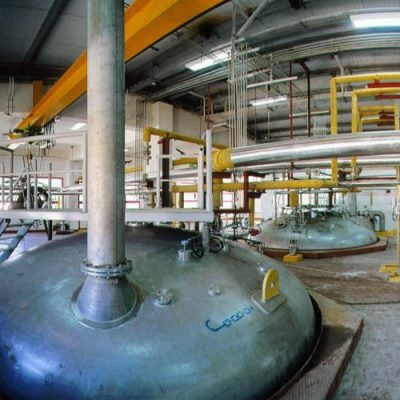 Engineering and system integration services are also carried out for grain processing complexes and third-party fermentation processes.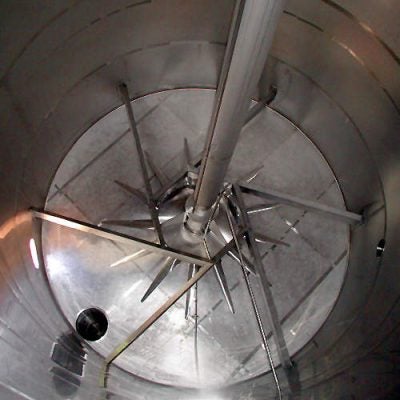 We are well acquainted with the differing requirements of designing bioreactors and have specific aeration systems adapted for a multitude of applications.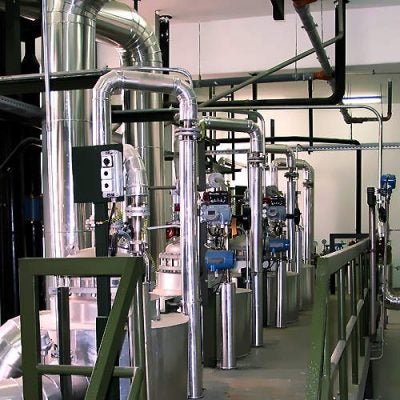 Our portfolio of separation technologies includes distillation, evaporation, ion exchange, chromatography, filtration, crystallisation, and extraction.
Our R&D activities are based at our in-house laboratory and pilot scale facilities, but are often carried out in co-operation with universities.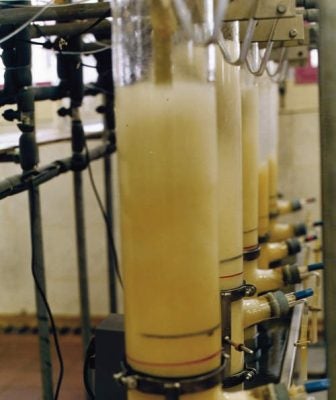 We have many years of experience with microbial production techniques. In our pilot plants we test raw materials and validate the design parameter.
Customised, state-of-the-art bioprocess plants
Founded in 1921, Vogelbusch can call on a wealth of process data, accumulated in the course of countless full-scale engineering projects.
This experience allows us to respond to our clients' individual needs with specialised custom solutions. We can tailor the product quality precisely to market demands and we integrate specific requirements, in terms of feedstocks, process economics and minimised environmental impacts, with top performance.
Reference projects around the world are proof of our cutting-edge technology and outstanding plant performance.
Investment security
Our business is translating state-of-the-art technology into profitable plants, laying the groundwork for our clients' commercial success. Overall economic performance means taking investment and operating costs into account, while ensuring maximum reliability and plant availability. The priority on every project is top performance over the long run relating to product quality, process economics and environmental impacts.
Services tailored to suit you
The extent of our services is tailored to clients' corporate structures and requirements too. We can put together customised work packages, including technology and process design, detailed engineering, start-up assistance, supply of key equipment and/or turnkey supply of complete process units for every stage of greenfield and upgrade projects.
We find the solutions that meet our clients' needs
Customer orientation and constant openness for innovation are the basis of superior technical solutions designed to meet the specific needs of our clients.
Please use the form below to contact us with your individual requirements.