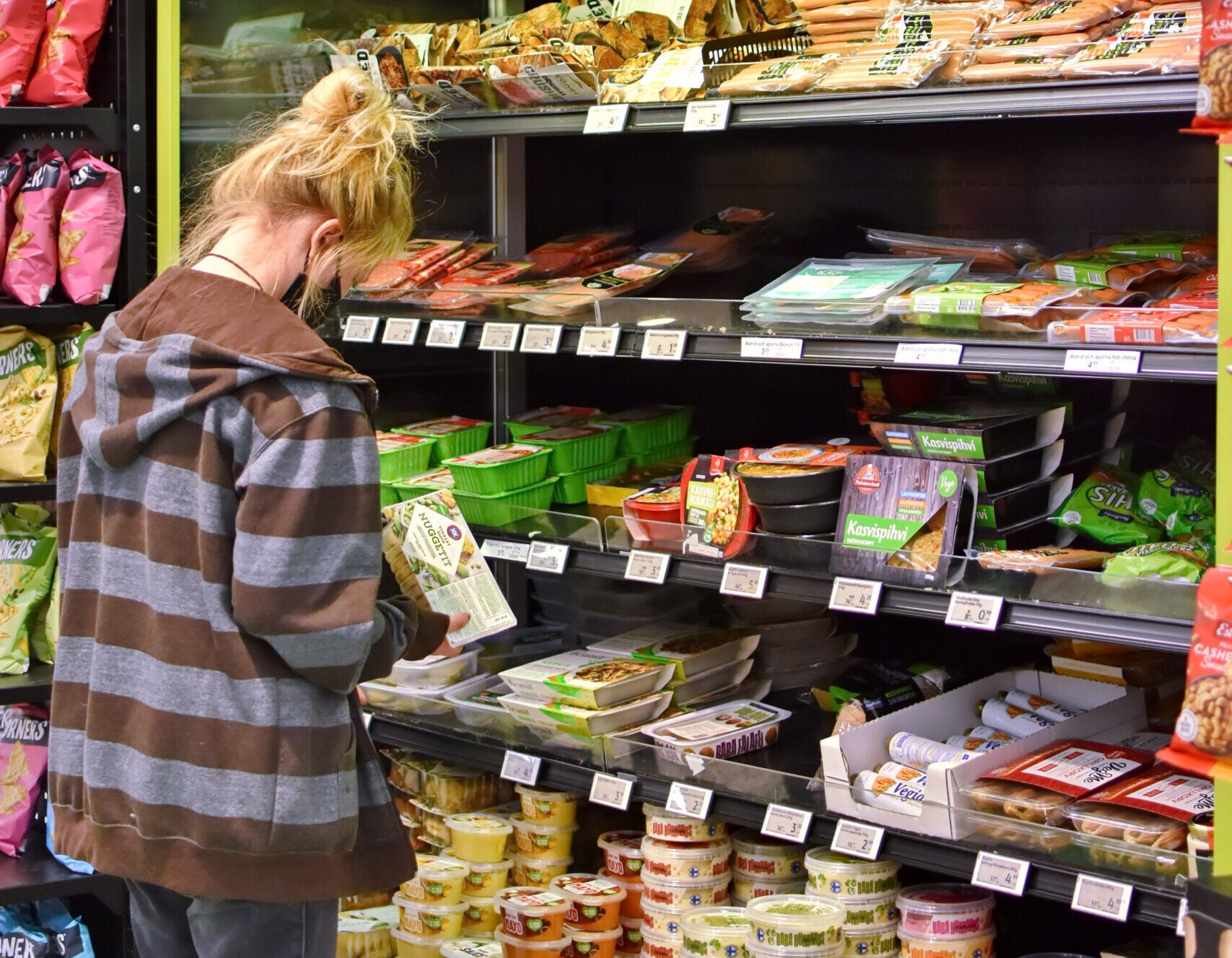 Last month, hordes of consumers ditched meat and switched to plant-based alternatives as part of Veganuary, the campaign to follow a vegan diet in January.
To capitalise on the event, grocers placed alternative-protein products prominently on gondola ends in stores, manufacturers launched more products and some took taking TV advertising slots for the first time to promote their wares.
On 18 January, the vegan advocates at Veganuary said more than 600,000 people worldwide had officially signed up to the campaign, already surpassing last year's total of 580,000 participants.
Interest is partly growing for health reasons and due to environmental concerns surrounding the impact of intensive dairy farming and meat production.
The attention paid to the environmental credentials of food manufacturers and brands has grown significantly over the last decade. In a report last year from US research firm The Hartman Group, two-thirds of consumers stated they always/usually base their product choices on sustainability considerations and more than a quarter do so at least sometimes – a near-80% increase on 14 years ago.
Furthermore, the report found Gen Z and Millennials are especially likely to buy products they deem to be more sustainable compared with before the Covid-19 pandemic.
How well do you really know your competitors?
Access the most comprehensive Company Profiles on the market, powered by GlobalData. Save hours of research. Gain competitive edge.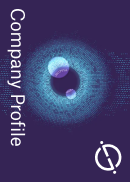 Company Profile – free sample
Thank you!
Your download email will arrive shortly
Not ready to buy yet? Download a free sample
We are confident about the unique quality of our Company Profiles. However, we want you to make the most beneficial decision for your business, so we offer a free sample that you can download by submitting the below form
By GlobalData
"There is no doubt that consumer purchasing interest is shifting, based on the ongoing concern with personal health, the environment and animal welfare," says Melissa Abbott, vice president for culinary insights at The Hartman Group.
"We expect more manufacturers to improve upon conventional products (e.g., cleaner labels for plant-based and humane certifications for dairy) or develop new products (using regenerative growing practices, for example) that meet these needs. And these concerns are particularly salient with younger generations, indicating demand from manufacturers in the near and long term."
Roxana Dobre, director of ESG research at corporate governance research, ratings and analytics firm Sustainalytics, has detected a similar trend.
"We are seeing consumer demand for more sustainable products increasing over the past years at a rate of nearly 30% year-on-year," says Dobre. "The shift is primarily driven by the understanding that plant-based products have a smaller environmental footprint."
Data appears to underline this assumption. Luke Gowland, a thematic analyst at GlobalData, points to figures provided by non-profit organisation and alternative-protein advocate The Good Food Institute. He says the organisation shows plant-based meat emits around 30-90% fewer greenhouse gases than conventional meat (kg-CO2-eq/kg-meat) and uses 72–99% less water than conventional meat.
Limited corporate disclosure
However, Gowland believes there are lots of unanswered questions surrounding how sustainable some plant-based products are.
"Much of the conversation around alternative protein centres around the view that it will help us to radically alter the world's food system and help us to address climate change by reducing GHG emissions in the agriculture sector," says Gowland. "So far there has been little scrutiny on how sustainable meat-alternatives companies are."  
It's an issue that concerns Sustainalytics' Dobre, who says that, when the group rates businesses in this area, there is limited differentiation between a plant-based company and a traditional meat producer.
"The main reason being that our rating is based on company disclosure and [some alternative protein] companies have very limited disclosure on ESG-related issues in their sustainability report that we could use as part of our ratings methodology," says Dobre.
"This, of course, is not the case for traditional meat producers, who, while being involved in more severe controversies, do have extensive reporting. We do anticipate that this situation will balance out over the next few years as companies new to the market will improve their transparency in reporting and therefore mitigating the current information gap."
Dr Meryl Richards, director of research for food and forests at Ceres, agrees the current lack of disclosure by, for example, some of the largest plant-based meat companies makes it difficult to accurately determine how they compare with conventional alternatives.
Broadly speaking, she says plant-based proteins generate fewer greenhouse gas emissions and use less water and less land when compared with animal-based protein production. However, she adds: "All agricultural products have the potential to contribute to GHG emissions and water pollution depending on how they are produced."
And, as some of the most popular ingredients in plant-based proteins include soy and coconut oil, which are known to be drivers of tropical deforestation, Richards argues manufacturers of plant-based protein need to be more transparent about their operations.
"More comprehensive disclosure would assure investors and consumers that these companies are in fact ahead of their conventional 'peers' in terms of addressing climate risk," she says.
Manufacturers of alternative-protein products face a wide range of climate risk challenges, many of them like those faced by producers of traditional products.
Anya Doherty is CEO at UK food sustainability company Foodsteps, which provides environmental impact assessments of food businesses' operations. She explains: "For plant-based products, the main concerns would be packaging – the energy cost, disposal – and the deforestation risk of high-risk products such as cocoa, palm oil, coffee, etc. Food miles can be an issue but not as much as people talk about relative to other factors."
For Francois Mariotti, professor of nutrition within the human biology and nutrition department at French public institute AgroParisTech, the main environmental concerns relating to the mass production of plant-based foods surround the energy-intensive processes and the multiple purified ingredients used in production.
"For instance, for protein, a plant-based patty can either use simple, raw ingredients as one would do in the home kitchen – e.g., use beans, mixed with breadcrumbs, vegetables and spice – or it can use industry ingredients such as soy protein isolate mixed with maltodextrines, etc," says Mariotti. "Life-cycle analysis could help to check [the] allocation of environmental pressure. Of course, most plant-based food remains less impactful for the environment than animal products but, within a plant-based food category, the environmental impacts vary a lot. Same as the nutritional value."
The problem is that it's not straight forward to make direct comparisons between the ESG credentials of a traditional meat or dairy product versus a plant-based alternative – or even between two plant-based products, as Mariotti points out.
For instance, while some environmental experts might claim soy has been linked to deforestation in the Amazon, one of the largest drivers of land use in Brazil has been pasture for beef production.
Cara Bea Davidson, principal LCA consultant at UK-based Mondra, which assesses the life-cycle environmental impact of food products, uses water usage as another good example of the challenges faced when trying to establish the ESG credentials of a plant-based product.
"If something is being grown in an area where water is scarce and it's a crop that requires a lot of water, that could skew the data for better or for worse but, if they're only using a little bit of water in the product, that could skew the data in another way," says Davidson. "There's so much complexity behind it."
Mondra tries to break down these complexities and advises food companies on the impact their products have on the environment and how to make improvements in their supply chains.
"We know that transparency is key and not just so that our clients know what's going on in their own supply chains. They're also enabled and empowered to share that information with their consumers, which is sometimes part of the reason they're doing this, for marketing purposes," Davidson adds.
Manufacturers have cottoned onto the fact consumers are interested in the environmental credentials of the plant-based products they buy. According to Ashley Lind, senior director of consumer insights at US manufacturer Conagra Brands, the owner of the Gardein plant-based protein brand, 'less emissions' claims within the plant-based meat category "skyrocketed in the past year".
Lind says consumers first and foremost are looking for a meat-like texture when they consider buying plant-based alternatives. However, she underlines that, in addition to enjoying the health 'halo' benefits of plant-based meats, Conagra has seen that "sustainability and animal welfare concerns are growing motivations for plant-based alternatives, especially among younger consumers".
She adds: "While health may entice some consumers to try plant-based meat, sustainability will also contribute to the longevity of future behaviour."
Sustainability is also at the core of alternative-dairy group Oatly, according to Shaunagh Duncan, the head of sustainability for the Sweden-based business' UK arm.
Oatly recently campaigned in Germany to put climate information on food labels.
"We include the climate impact of our Oatly drinks on our packaging," says Duncan. "This is expressed in kilograms of CO2e per kilogram of packaged food product and is recalculated regularly. For example, for our UK Barista Oat Drink in 2020, the climate footprint was 0.51kg CO2e per kg product."
Duncan adds that "in general, oat drinks are better for the climate than cow's milk" and cites a 2018 study supporting this assertion.
Making claims in marketing campaigns can be problematic, as Oatly has recently discovered. Last month, the UK's advertising regulator banned an Oatly advertising campaign after the Sweden-based company was judged to have made "misleading" environmental claims.
Another company that claims its products are better for the planet than traditional alternatives is Beyond Meat.
A Beyond Meat spokesperson says the US-based meat-alternatives supplier worked with the University of Michigan to lead a "third-party, peer-reviewed" life-cycle assessment [LCA] comparing the environmental impact of making a quarter-pound Beyond Burger versus everything that goes into making a quarter-pound US beef burger.
"The LCA study concluded that producing the Beyond Burger uses 99% less water, 93% less land, generates 90% fewer greenhouse gas emissions, and requires 46% less energy than a beef burger," the Beyond Meat spokesperson says.
Consumer scrutiny remains uncommon
Fable Food Co. is a supplier of mushroom-based plant-protein ingredients and packaged foods in Australia. The company sells ready meals and an alternative to braised beef into retail, does business in the foodservice channel (including in a handful of other markets like the UK) and supplies recipe-kit firms and other food manufacturers with ingredients.
Michael Cox, one of Fable Food Co.'s co-founders and its CEO, says "there has not been a lot of studies" to compare, say, the environmental credentials of using mushrooms versus soy or peas as the main ingredient to plant-based meat alternatives. He suggests that "if those studies were done, they would pretty clearly show that mushrooms are actually the most efficient out of all those", pointing to the growing of mushrooms indoors and the amount of water needed to cultivate the different ingredients.
However, he underlines how the biggest environmental "benefit" would come from consumers switching from meat to plant-based protein – and argues, in any case, most shoppers aren't scrutinising the environmental credentials of different alternative-protein products.
"You're already literally more than 95% of the benefit if you're eating a soy- or a pea-based alternative and then maybe you take that from 95% to 97% better by switching that soy up for mushrooms. Really most for the benefit is just in not eating meat," he says.
"That nuance [consumer scrutiny] is happening in health but I've not seen that come out in any research in sustainability at this point. I don't think it needs to either because, if everyone just switched to a plant-based diet, no matter what it was that they're eating, even if they were replacing the meat with soy and pea, we'd get the vast bulk of the benefits from just doing that."
Nevertheless, Mondra's Davidson believes some shoppers are already starting to study the environmental claims of the plant-based products they buy.
"I think we're at that stage right now where it's important to them, they're scrutinising and they're curious," she says. "I think a lot of people are very sceptical and are starting to assume things are greenwashing, which is obviously not a great position to be in. Consumer education will probably be the next step that's needed and I think it's going to be up to the manufacturers and retailers to really be the advertisers of those stories and be as transparent as possible."
This push for greater transparency in the future is something GlobalData's Gowland also supports, particularly considering the growing popularity of these products.
"As these alternatives gain in popularity, scaling up manufacturing operations and distribution sustainably will be a challenge for producers," says Gowland. "While plants use up far fewer resources than animals to produce, companies need to ensure these are being produced in the most sustainable way (e.g., pesticide and fertiliser use) and that the processing and distribution functions are also performed sustainably."