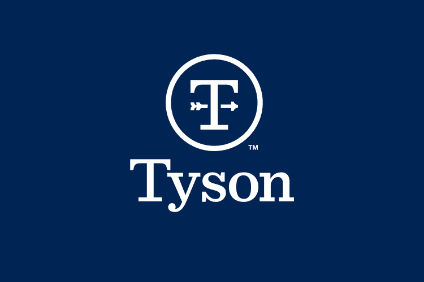 As company strategists look to M&A to gain an edge on their competition, just-food's index of mergers and acquisitions in the international packaged food sector highlights the volume of deals being announced.
Our index of food-industry M&A centres on deals involving an at least majority shareholding being taken in a company, as well as including the sale of subsidiaries, divisions and brands.
The index also focuses on deals involving packaged food manufacturers, excluding those between suppliers into the sector and those including drinks companies.
The quiet month for business, August saw 27 such transactions, up from the 19 seen in the same month of 2017.
Those 26 deals contributed to the 210 announced in 2018 up until the end of August, continuing the year-on-year growth seen so far this year. In 2017, 196 transactions were unveiled.
In August, Unilever, the world's largest ice-cream maker, added to its business in India, where the Wall's owner snapped up Adityaa Milk. The market for ice-cream is growing solidly in India, with researchers Statista forecasting sales will reach US$552m this year and a compound annual growth rate of 12.9% between 2018 and 2021.
Seemingly not a month goes by when Premium Brands Holdings does not announce an acquisition and August saw the Canada-based group buy the sandwich business of US firm Select Food Products, taking the number of deals unveiled this year to eight. (That at least was until the end of August; Premium Brands this week announced a move for US-based processor Ready Seafood Co.). After revealing the deal for the Select Food Products assets, Premium Brands CEO George Paleologou said the "pipeline of opportunities remains very robust" for the second half of 2018.
Meanwhile, South Korea-based manufacturer CJ CheilJedang announced two deals in August, moving for Germany's Mainfrost and US frozen-food player Kahiki Foods.
CJ CheilJedang has been working with German manufacturer MainFrost on the local production of a range of products. Earlier this summer, CJ CheilJedang was reported to have been eyeing US frozen-foods group Schwan's but, last month, the company set out a deal to buy Kahiki Foods, a US supplier of Asian frozen foods from US conglomerate Abarta and the Tsao family.
Kahiki Foods, with a brand portfolio including StirFresh meals, operates in a US frozen-food market that has seen a renaissance in recent years in Asian segments, with entrees seeing growth, although some industry watchers have commented that momentum is starting to taper off.
For its part, Kahiki Foods believes it can grow more rapidly under the ownership of CJ CheilJedang. "With the additional support and resources that a global food company can provide, we think we can really accelerate the performance of our iconic brand in the growing and dynamic Asian frozen food category," Kahiki Foods CEO Martin Kelly said.
And staying in the US, Tyson Foods continued moves to offload non-protein businesses with the sale of pizza-crust business to private-equity firm Peak Rock Capital. In June, the US meat giant sold its Sara Lee Frozen Bakery and Van's businesses to private-equity firm Kohlberg & Company.
Deal of the Month – Tyson bolsters core meat business with move for Keystone Foods
However, August also saw Tyson make the stand-out deal of the month, swooping for US peer Keystone Foods, part of fellow meat giant, the Brazil-based Marfrig.
Tyson is to pay $2.16bn for Keystone, which supplies products from burgers to chicken nuggets to customers including fast food giant McDonald's. Marfrig bought Keystone for $1.26bn in 2010. Outside the US, Keystone has operations in South Korea, China, Malaysia, Thailand and Australia.
Tom Hayes, Tyson's CEO, said: "This acquisition will expand our international presence and value-added production capabilities and help us deliver more value to our foodservice customers."
Keystone's presence in Asia-Pacific would likely have been an attraction to Tyson, which, although it has sells to over 110 markets, generated 12% of its sales outside the US in its last full financial year. A third of Keystone's revenue comes from Asia-Pacific, a region where it has been seeing stronger growth than in the US.
On a conference call with investors to discuss the deal, Hayes and Tyson CFO Stewart Glendinning said the deal would serve as a "platform for growth," particularly in the Asia-Pacific region, and will provide a "platform to build a true international business".
Winning the deal for Keystone came on the back of an announcement that the fresh meats unit of Tyson had secured contracts worth more than $700m to supply the US Pentagon, with both developments welcome news after the meat giant cut its full-year earnings guidance in July.
Tyson cited the "uncertainty" behind US trade policies and volatility in commodity markets for the downgrade, as well "sluggish" domestic chicken demand due to pricing competition in proteins, suppressed prices of pork products, and a less-than-expected benefit from US tax reforms.