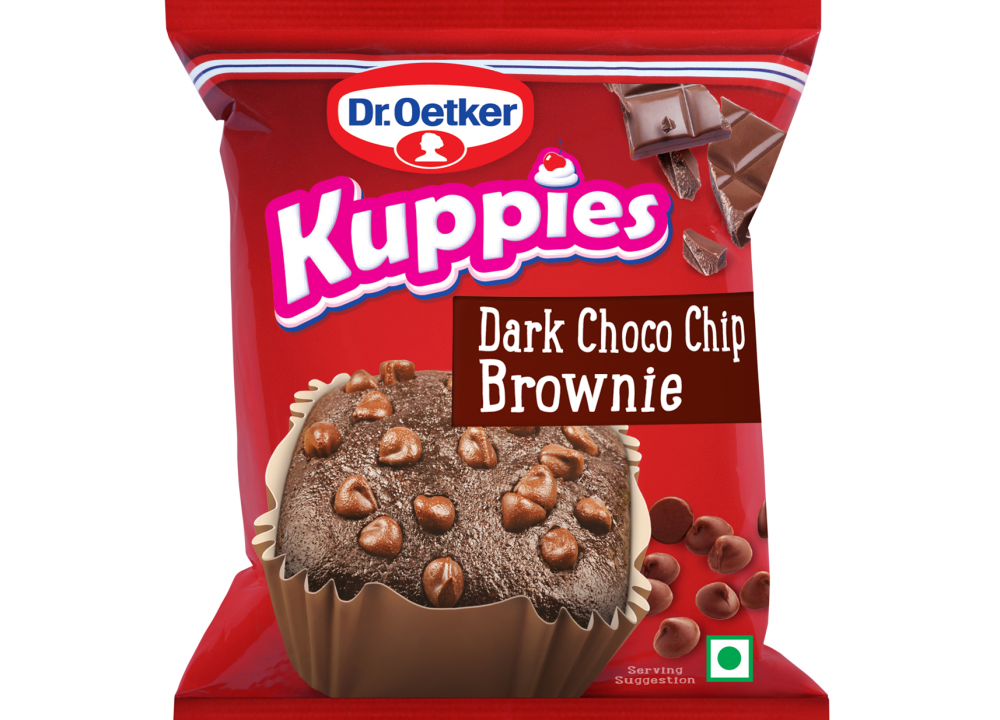 India's packaged cake market is enjoying solid growth and it's attracting fresh investment – including from one of Europe's major players in baking.
Last month, Germany's Dr. Oetker, a major player in India's condiments market, snapped up fledgling Indian baking business Kuppies as it eyes a still-small but growing category in the country.
Oliver Mirza, the managing director and CEO of Dr. Oetker's operations in India, says the country "is not a baking culture" but demand for packaged bakery products is on the rise. And this growth has prompted companies to invest heavily in innovative products and capacity expansion.
According to GlobalData, India's market for packaged cakes, pastries and sweet pies is projected to command annual sales of US$453.1m during 2021, up from $423.4m in Covid-19-hit 2020, with a compound annual growth rate of 5.9% projected for 2020 to 2025.
The market is still price sensitive and manufacturers face logistical challenges but there are opportunities for companies to attract new customers.
"Very soon, we are going to double our production capacity to one million cakes pieces per day," Navin Agarwal, the managing director of Crazy Snacks, a company based in the northern city of Gorakhpur, which makes 300 varieties of packaged cakes, cookies, chips, and other snacks. The company's cakes include mango cupcakes and a coconut layered cake.
"In India, packaged cakes are not available in adequate quantity and children buy whatever they get in the shop," he says. At present, Agarwal notes, fruit cake, brownies, chocolate cake, marble cake and layered cake are the best sellers in India today.
Ankur Bisen, senior vice president at Gurgaon-based consultancy firm Technopak, says local and regional brands, such as Crazy Snacks, are particularly strong in India's packaged cake market. Nonetheless, GlobalData research suggests national Indian bakery major Britannia Industries has a market share of just over 22% Monginis 11.7% and Switz 6.9%. Other major players selling packaged cakes to Indian retail stores include HoneyBell, Denish and Kuppies, Bisen notes.
"There are opportunities for growth through [the] launch of innovative products at different price points and expansion in rural markets," stated Britannia Industries' annual report 2020-21, while acknowledging, before the pandemic, cake sales growth have been slow due to sluggish economic growth across India.
With the launch of 25 products, including fresh cakes in just one year, Bangalore-based vegan and sugar-free bakery Crave by Leena is one company exploiting and experimenting with the growing packaged cake market. It sells directly to consumers, as well as through some restaurants in its home city. Leena Mathai, its founder, tells Just Food: "Seventy per cent of our customers are non-vegan. People generally only care about the taste, look and the feel of the product."
Indeed, vegan food is still a niche segment in India, but not vegetarianism – given 39% of Indians are vegetarian, according to a Pew Research Center survey released in June. With the acquisition of eggless cake specialist Kuppies, Dr. Oetker hopes to capture additional sales from the vegan niche and from those vegetarians who shun eggs.
"Making the cakes vegetarian or eggless is going to be a huge lever for growing the cake market massively," Oliver Mirza, managing director and CEO of Dr. Oetker's business in the Indian subcontinent, tells Just Food. "Vegetarian is the most common denominator for choosing products, as even in a non-veg family there could be a veg member or they could be inviting veg friends over."
With the absence of a bake-at-home culture in India, demand for packaged cakes is expected to continue to rise. Dr. Oetker hopes to achieve a sales target of US$40m over the next five years in a market that, according to Mirza, could by then have total sales of $540m.
The price of new cakes made by Dr. Oetker are likely to be higher than the market average as the company intends to promote their products as a special treat to celebrate special occasions, Mirza explains.
However, according to Bisen, this higher-end segment is not the target of most mass-market manufacturers. "Indian packaged cakes are mainly consumed as tea-time snacks at home."
Furthermore, for Crazy Snacks, the increase in sales of eggless cakes, is not that advantageous, as according to Agarwal, "eggless constitutes only one of our 17 cake products and we are getting a better response for cakes with eggs".
The company plans to launch an innovative product called Magic Cake that, Agarwal says, will have multiple flavours in one piece and will be more expensive than Crazy Snacks' existing cake lines, although he would not specify the ingredients.
The growth in the overall Indian packaged cake market is good news for production equipment manufacturers such as Kanchan Metals, a cake machine manufacturer in Noida. Its director Raghav Gupta says every year four to five new production lines are sold in India nationwide. These are expensive and their purchase reflects confidence in the market. "With a capacity to manufacture 1,000 kg per hour, one of these machines costs $1.5-2m," he adds, stressing they are easily adjusted to make different types of cakes.
Such flexibility – in size as well as ingredients – is important, Mirza at Dr. Oetker explains, given the trend is towards the purchase of smaller portion cakes or one-bite cakes. Britannia's report also said the key agent of change in India's packaged-cake market is coming from the "emergence of disruptive formats at entry-level price points" of small cakes. A good example is Crazy Snacks' Fruit Mix Cake, selling at INR5 ($0.07) for a 20g pack.
One issue faced by all packaged cake manufacturers, however, Agarwal reflects, is declining profit margins due to rising prices for ingredients and diesel, which is mostly required for the transportation of finished products in India.
Crazy Snacks serve a price sensitive market and retailers get 20% of a INR5 market price for a small cake, Agarwal explains. "After that, there is the margin of wholesaler and super stockist [that run third party warehousing and supply operations], and then there are transport costs and taxes."
His company is now mulling direct sales to consumers, as means to increase profits – it is planning to launch gift packs, which would be sold online.
According to GlobalData, specialist bakery stores account for 77.9% sales of cakes, pastries and sweet pies, which is followed by supermarkets with 16.8% and the e-retailers, where sales are currently too small to be mentioned as a separate category.
That may well change going forward. Amazon and India's Flipkart are leading India's expanding e-commerce market with well-established operations in major towns and cities. "This could provide better options for cake products to reach a wider market," says Technopak's Bisen.
Online shopping is boosting the popularity of packaged cakes, Mathai adds. "In the past year we have grown three times primarily because of home delivery of our cakes," she says.
One benefit of such sales is freshness and this is a factor that companies selling via traditional retail watch carefully. For example, Dr. Oetker will sell its new Kuppies range only in the capital Delhi and its surrounding districts, which, according to Mirza, is the biggest hub for packaged cakes sales in India.
Dr. Oetker will also not push its cake inventory with retailers: "We will just give the right quantity or slightly less to the [retail] outlet so that they don't stock it for too long a time and consumers have fresh and moist experience," Mirza explains.
This is essential for products that have a short shelf life, Himanshu Manglik, president of Gurgaon-based consultancy firm Walnutcap and formerly a senior executive at Nestlé, says. "If you create an artificial scarcity, the price will stay stable," he tells Just Food. "If you oversupply, a lot of it would be unsold," and be returned.
Shorter shelf-life products such as packaged cakes are a challenge for modern retail chains that store products in bulk at distribution centres rather than commercial outlets, Mirza says.
Given cakes in India have a wide range of sell-by-dates, from 30 to 120 days, (Dr. Oetker cakes sold in Europe have an average shelf life of 84 days), Mirza adds: "We want to be on the safe side and have a 60 days' shelf-life." So, to serve that market efficiently, "we need to be fast [delivering] from production to the outlets".