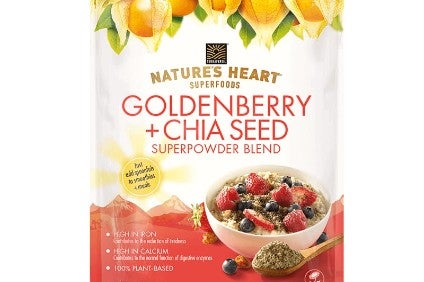 just-food's index of mergers and acquisitions in the international packaged food sector highlights the volume of deals being announced, as company strategists look to M&A to gain an edge on their competition.
Our index of food-industry M&A centres on deals involving an at least majority shareholding being taken in a company, as well as including the sale of subsidiaries, divisions and brands.
The index also centres on deals involving packaged food manufacturers and excludes those between suppliers into the sector and those including drinks companies.
From the perspective of February 2018, it is pertinent to note the index does not track deals involving suppliers of pet food – how ever notable General Mills' US$8bn swoop for US business Blue Buffalo Pet Products.
General Mills sets cat among pigeons with move into pet food – analysis
The index's threshold of a majority stake also means Total Produce's deal to buy 45% of US-based peer Dole Food Co., announced on 1 February, misses out.
It is a transaction worth highlighting for its potential impact on the fruit-and-vegetable market, with the terms of the agreement meaning three Total Produce directors will sit on the Dole board. The deal was also structured in such a way that there is already a path set out for Total Produce to buy Dole outright.
Back to the index and February saw 25 transactions, a jump on 17 announced in the previous two years and the 18 unveiled in 2015.
Under-fire Switzerland-based bakery group Aryzta announced more disposals, striking deals to sell assets in the US to Twinkies maker Hostess Brands and Mexico-based giant Grupo Bimbo.
Bimbo announced another notable transaction in February, moving to buy a bakery business in China. The company struck a deal to buy Mankattan Group, which has four plants that serve in and around the cities Beijing, Shanghai, Sichuan and Guangdong.
On 8 February, Arla Foods trumpeted a deal with UK organic business Yeo Valley that the European dairy giant said would "further drive organic penetration of the milk market".
The transaction gave Arla the rights to use the Yeo Valley brand in milk, butter, spreads and cheese under an intellectual property licence. The Yeo Valley yogurt, ice cream, cream and desserts business will continue to be run independently through Yeo Valley Group, which remains under the ownership of the Mead family.
Will Arla be able to convince more UK consumers from standard to organic milk? The co-op's scale could enable it to act on price, which will likely be the main driver of any change in habits.
A week later there was another notable deal in dairy, with Dutch giant FrieslandCampina taking control of its venture in China with troubled local operator Huishan Dairy, which has been dogged by financial difficulties and controversy for a year.
Back in the UK, Morrisons, the country's fourth-largest food retailer, added to its in-house manufacturing with the purchase of local free-range egg supplier Chippindale Foods.
Morrisons regularly emphasises its fresh-food manufacturing network as a point of difference on a range of own-label items, helping the grocer compete keenly on price in a range of areas. The Chippindale Foods deal will also bring forward the date at which all Morrisons' eggs will come from non-caged hens from the current commitment of 2025.
just-food's Deal of the Month – Nestle goes shopping in Latin America
The world's largest food company announced another bolt-on deal in February, striking a deal to buy a majority stake in Ecuador-based business Terrafertil, a company selling organic and plant-based foods.
Terrafertil, set up in 2005, markets products including snacks and powders under the Nature's Heart brand. Outside Ecuador, Terrafertil sells products in six other markets, including Mexico, the UK and – from last year – the UK. The company employs 400 people and has four factories in Ecuador, Mexico, Colombia and Chile.
The transaction stood out for two principal reasons.
One, it was another move by Nestle in plant-based food, following its purchase of US business Sweet Earth last summer.
Two, the deal is the second made by an industry major of an organic business in Latin America. In October, Unilever swooped for Brazilian natural and organic food business Mãe Terra.
And, of course, the acquisition of Terrafertil fits the profile of Nestle's wider deal-making, which has had an accent on the healthier parts of the market. In December, Nestle followed its pledge to invest in building its presence in the consumer-health sector by moving to buy Canada-based vitamins and supplements group Atrium Innovations.