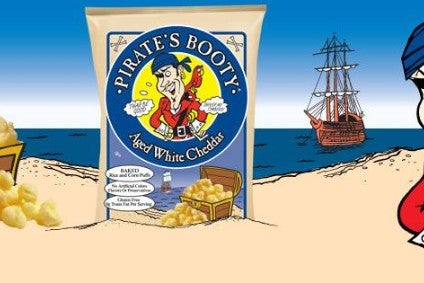 As company strategists look to M&A to gain an edge on their competition, just-food's index of mergers and acquisitions in the international packaged food sector highlights the volume of deals being announced worldwide.
Our index of food-industry M&A centres on deals involving an at least majority shareholding being taken in a company, as well as including the sale of subsidiaries, divisions and brands.
The index also focuses on deals involving packaged food manufacturers, excluding those between suppliers into the sector and those including drinks companies.
The first nine months of 2018 saw 240 such transactions announced, up from the 226 seen in the corresponding period of 2017.
The early days of September included two deals in the UK bakery sector that caught the eye.
Own-label and licence baker Finsbury Food Group made a return to the free-from category with the acquisition of Ultrapharm.
Finsbury left the UK free-from market in 2013 when it sold specialist manufacturer Genius Foods.
Announcing the move for Ultrapharm, Finsbury CEO John Duffy said: "We are delighted to have secured such a valuable strategic acquisition, one that presents the group with a significant opportunity to access an exciting and high-growth marketplace."
A week later, under-pressure UK baking and ingredients supplier Real Good Food offloaded Haydens Bakery to local private-label giant Bakkavor.
The disposal of Haydens Bakery was the latest move by Real Good Food, which has suffered from cash pressure for some time. In August, the company raised GBP1m in a new share offer. It said it will use the money from the Haydens disposal to cut debts.
For Bakkavor, the deal added to its position in desserts. CEO Agust Gudmundsson said: "[Haydens] is a business which shares Bakkavor's passion for providing outstanding service, quality and value to its customers and has a reputation for supplying some of the best tasting sweet treats to the UK's leading retailers."
Across the English Channel, Netherlands-based Wessanen added to its dairy-alternatives business with a move for local peer Abbot Kinney's.
Amsterdam-based Abbot Kinney's specialises in products such as organic almond and coconut-based yogurt alternatives and ice-cream. Wessanen, the maker of Kallo rice cakes and Whole Earth peanut butter, had a dairy alternatives business that, for the larger part, consisted of ambient drinks. In 2014, Wessanen acquired Italy dairy-free drinks maker Abafoods and its Isola Bio brand.
Christophe Barnouin, the CEO of Wessanen, said: "Driving the change to plant-based food is the essence of our strategy. The acquisition of Abbot Kinney's is a further step in accelerating growth and innovation in our core categories. Beyond drinks, the segment of plant-based yogurt alternatives and ice cream is an excellent and so far mostly untapped growth opportunity for us."
France's Lactalis, meanwhile, sought to bolster its presence in infant formula with a deal to buy South Africa-based pharma group Aspen's assets in the sector.
Lactalis said the deal will "accelerate" its development in the global nutrition market and strengthen its presence in the regions in which Aspen operates – Latin America, Sub-Saharan Africa, and Asia Pacific.
Last month also saw Lactalis granted permission to resume selling baby milk from one of its factory in France that was closed after salmonella-contaminated milk produced there infected dozens of babies.
In North America, two of the brands owned by the now-defunct New England Confectionery Co. moved to new owners, with Boyer Candy Co. snapping up Clark Bar and Spangler Candy Co. adding Necco Wafers to its portfolio.
US baking and cake decoration supplier Wilton became the latest acquisition of Dr Oetker, the German giant with notable positions in that category in markets in Europe.
And hardly a month goes by without Canada's Premium Brands Holdings making an acquisition. September saw Premium Brands net Canadian peer Ready Seafood, its ninth deal in 2018.
Deal of the Month
The stand-out deal in September came from Hershey, which moved to expand its position in savoury snacks in the US.
In December last year, the Reese's owner snapped up US crisps and tortilla chips supplier Amplify Snack Brands. Hershey may have swiftly offloaded Amplify's UK-based unit Tyrrells but, in September, it signalled its interest in the US savoury-snacks market remains, with a move to buy Pirate Brands from B&G Foods, the owner of brands sold across the store, including Cream of Wheat cereals and Green Giant frozen foods. Central to the Pirate Brands assets was the Pirate's Booty brand of cheese puffs.
Mary Beth West, Hershey's chief growth officer, said: "Pirate's Booty is a leading cheese puffs brand loved by moms and kids as a better-for-you treat. We expect the full Pirate Brands portfolio to be a great fit for Hershey's growing Amplify business."
Pirate Brands will operate within Amplify's base in Texas, which Hershey has retained as its "better-for-you" snacking unit, in an apparent bid to allow its savoury-snacks arm to operate with a degree of autonomy.
Hershey agreed to pay US$420m for a business on which B&G splashed out $195m five years ago. B&G president and CEO Bob Cantwell said the ownership and sale of Pirate Brands was "a great example of our ability to create meaningful shareholder value through accretive M&A by acquiring and investing in on-trend food brands".
Cantwell added: "Pirate Brands is a terrific business that has performed very well for us and we believe it will continue to thrive under the ownership of The Hershey Company."
With this deal, Hershey looks to be continuing its strategy of diversifying into high-growth, on-trend, healthy snacks categories that appeal to millennials.