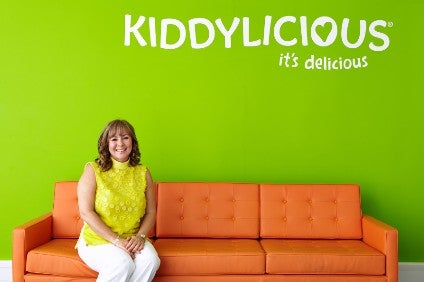 Big Food is increasingly looking to acquire innovative SMEs operating in fast-growth categories but what does a small business need to do to attract a buyer? Andy Coyne reports.
When Anglo-Dutch consumer goods giant Unilever bought US vitamins-to-snack-bars business Olly Nutrition in April 2019, it would be over-egging the pudding to suggest the deal created a great stir.
But what it did do is further underline a game plan followed by many large food businesses of buying smaller, innovative companies operating in higher-growth categories.
In this case, San Francisco-based Olly Nutrition is bang on the health-and-wellness trend supplying, as it does, products from vitamins to protein powders and snack bars.
It was just the latest in a series of on-trend deals for Unilever, following the acquisitions of UK better-for-you snacks business Graze and The Vegetarian Butcher, based in The Netherlands.
For a large company, such deals make sense. Rather than having to build a brand in a fast-growing but non-core category, it buys an asset in wholesale, with the positive vibes the brand has built up and, in many cases, with the management expertise being maintained as part of the deal.
Amanda Sourry, president of Unilever's business in North America, described Olly Nutrition as "a strong, innovative brand in the fast-growing health and well-being space, [which] nicely complements our businesses in beauty, personal care, foods and refreshment".
For the SMEs concerned – SMEs, or small- and medium-sized enterprises, are usually defined as having less than 250 employees and an annual turnover not exceeding GBP40m (US$51.7m) – it may, from the outside, seem like a strange move to become part of a Big Food empire when often their very reason for being is to be independent and to do things differently. But they will often talk about not being able to reach the next level without outside investment, which could mean selling the business.
In the case of Olly Nutrition, co-founder Eric Ryan said the Unilever deal would "amplify our mission, culture and commitment to helping people feel happy inside out". Ryan has stayed on as chief growth officer at Olly under Unilever's ownership.
It is hard to know if this was the case with Ryan but, often, the founder of an SME has, as part of his or her business plan, at least the vague idea they will exit and sell the business one day.
When that day appears close on the horizon, how does a company founder convince a larger business her company is the essential thing missing from its stable?
Financials
It's the obvious place to start. What do the SME's numbers look like?
Shaun Browne, managing director and co-head of corporate finance UK at investment bank Houlihan Lokey, who has advised on more than 100 completed transactions, many in the food and beverage sector, says: "My view is that there are two important numbers for an SME putting itself up for sale: turnover, but really turnover growth, and the second key number is gross margin.
"For a larger company, EBIT or EBITDA becomes more important but, for an SME, people interested in buying it are wondering whether it could become the next Gu or Fever Tree. The key thing they will look at is whether it can generate a decent amount of profit for them in the future. It's about profit in the future rather than now.
"If not doing so now [making a profit] they might say it's because they are investing in the brand, people etc., which may be true. But you can't hide the lack of gross margin."
Azeem Ahmed, director at London-based consultancy firm Alix Partners, says SMEs must have "good housekeeping".
"A lot of small companies struggle with the finance function. This needs to be accurate and representative – the financial model needs to tie in with historical models," he says.
"Make sure the housekeeping is good. Even things like having all the documents ready for due diligence. There's a lot of value in that."
Ethan Furtek, managing director of US mid-market investment bank Integris Partners, is on the same page as his UK-based peers when it comes to key numbers.
"The big stumbling block is to be too focused on the top line but revenue is not all you have to worry about," he says. "It's also about gross margins and making sure your accounting systems are tight."
John Stapleton, a serial entrepreneur who has built up and sold food brands New Covent Garden Soup Co. and Little Dish, writing in just-food last year, said: "A business needs to deliver a realistic gross margin to support an ambitious growth trajectory."
He added: "Any successful entrepreneur will have a (realistic) plan for growth that will deliver a strong return on investment for the investor – (e.g. many food and beverage entrepreneurs wish to grow into a national/international brand within five years and then sell their business)."
Category
Buyers aren't generally looking for a big fish in a small pond – not unless that pond is showing all the signs of overflowing in the near future.
Browne at Houlihan Lokey sums it up thus: "It's not so much about the number of other people in the same space but an assessment of how big the category can be.
"Say you have a new entrant in the Tabasco sauce market. With the best will in the world, it is dominated by one large player – as is Worcester sauce. It is hard to see how the category can become materially bigger.
"A new entrant could make enormous gross margins but you are still not going to find someone to pay a large sum of money for it. The business will never grow materially as it will be constrained by the size of the category. Whereas if you take something like plant-based, the opportunity is on a completely different scale."
Ahmed at Alix Partners concurs. "Being in the right category is key," he says. "For a trade buyer looking at innovation, it is much more difficult for a large company to innovate so that's a massive tick in the box. It needs to be a good business in a high growth category. You are also looking for a winner in a category. It's also about looking for the one that has the point of differentiation and is worthwhile buying."
Furtek at Integris Partners agrees category is an "absolutely huge" consideration. "It is astonishing to us that sometimes the seller doesn't have a proper perspective about their category."
But he warns a category's growth potential has to be assessed realistically.
"A buyer said to us recently when evaluating a category 'are my grandchildren going to be eating this?' If not then it might be more of a curiosity," he says.
People
Often a buyer will want not only the brand, its assets, contacts and contracts but the people who founded it. However, that may not always be possible.
Browne at Houlihan Lokey, says: "It depends on who the buyer is and who the current owner is and what they want to do. If someone founded the business and managed it, most buyers would see them as fundamental to the business and want them to stay. An entrepreneur might want equity to stay with the business rather than bonuses and that may be a way of incentivising them to stay with the business. We are talking about successful SMEs run by successful management teams and that doesn't usually mean you want to get rid of them.

"There are a few exceptions. A large FMCG company might feel it can absorb the business into its own existing infrastructure and might want to use their own people to manage it.
"Take [smoothie and juice business] Innocent. This was a short shelf-life product while [its purchaser] Coca-Cola had nothing that was short shelf-life, which is one of the reasons why they didn't integrate the business.
"And [another example is] a private-equity firm might buy a business from the founder and find that in a year or two the founder is not equipped to take the business to the next stage."
Ahmed at Alix Partners points out that when a business is looking to sell, often the reason is the owner wants to leave the business. "If they lose the founder they [the buyer] can lose some of that culture," he says.
Sally Preston, who founded UK baby-and-toddler food business Kiddylicious, sold it to Belgium's Lotus Bakeries in July last year, but did not want to carry on running the business post-sale.
"It can't be underestimated how exhausting it is. It's an emotional rollercoaster but it was worth it in the end"
"Lotus would have preferred that but the mental exhaustion of running a fast-growing business and preparing it for sale and all of the due diligence process and dealing with all the stakeholders and investors meant I had given every single ounce," she says. "I had achieved my objective of growing the business from scratch and it was hard to get my head around the idea of working for a corporate."
Preston says she and her partners had made the decision to sell the business a year before it happened and had spent months appointing advisers, lawyers and accountants, producing a 'teaser' document, an information memorandum and then drawing up a shortlist of potential buyers that was then whittled down and, following a series of meetings with a number of companies, Lotus finally emerged as the successful buyer.
"It can't be underestimated how exhausting it is. It's an emotional rollercoaster but it was worth it in the end," she says. Preston has stayed on in an advisory capacity as a non-executive director.
Innovation
Whilst big companies may want to buy a smaller business because of the innovation it has shown in product development and brand building, there can be too much of a good thing.
Big Food has been losing ground to smaller, more agile peers that have been more able to tap into rapidly-evolving consumer demand, both on what they eat but how they purchase food. Innovation at larger manufacturers can often be held up by decisions by committee, by a culture that fears failure. That said, company founders looking to sell need to think about the success rate their smaller businesses have had with NPD.
Furtek at Integris Partners, says: "You need to make sure that what you are doing you are doing really well. You don't want to stub your toe too often [on product innovation challenges] and you don't want to seem like an R&D testing facility.
"You need to make sure there is a line of connective tissue between existing and new products."
Strategy
Having clear strategic goals linked to a plan for growth is a pre-requisite for any SME business seeking a buyer.
Browne at Houlihan Lokey says: "It goes back to category size. Say a UK cereal company is competing in a GBP100m category. It can help drive category growth but it would still remain relatively modest. But if you start selling that product internationally you could be looking at a category worth many billions of pounds.
"But you may reduce your gross margins if you are selling overseas because there are lots of middlemen involved."
Browne suggests it is also about not overreaching – launching in multiple markets at once perhaps – and not forgetting the core strengths of your business. He describes it as "sticking to your knitting".
Ahmed at Alix Partners cuts to the chase. He says: "If a PE firm or large company is looking to buy an SME, it will want to know that the business has potential to grow – almost that it has a reason for being," he says. "The PE will make its return if the business grows and it can help them do that."
And he agrees with Browne about overreach. "There is a danger that the expense of expanding into international markets can dilute the profits you make in the UK," he says.
Furtek at Integris Partners points to the importance of doing market research and having the data to hand about your business and the sector it is operating in.
"It's not good enough to say it's a US$10bn dollar category and if we get a bit of that then 'voila'," he says.
Stapleton, who it could be argued has been there and done it with New Covent Garden and Little Dish, talked to just-food last year about having scalability, a significant point of difference to stay ahead of the competition and an understanding of their target market and exactly what consumer need or problem their product is providing for or solving.
"The proposition must have a sustainable competitive advantage over existing products on the market and into the future," he said.