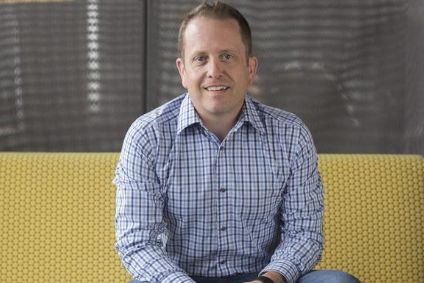 Andy Coyne speaks to Doug Dresslaer, director of innovation at Dairy Farmers of America (DFA), about how the cooperative giant's accelerator programme can help when it comes to product development and technological advancement.
To say that US 'big dairy' is facing significant challenges would be something of an understatement.
It would be fair to say the US dairy sector has faced, and is facing, an existential threat and, unusually in these times, Covid-19 is not to be blamed (although it hasn't helped).
Dairy heavyweights Dean Foods and Borden declaring themselves bankrupt within a few months of each other either side of the turn of the year sent shockwaves through an industry already attempting to cope with decreased consumer demand for milk and the explosion of plant-based alternatives such as almond, soy and oat.
With this in mind it makes sense for dairy businesses to try and future-proof themselves by broadening its operating models that are traditionally based around milk sales and to seek efficiencies in the way they work.
Dairy Farmers of America, owned by more than 14,500 dairy farmer members, has arguably been ahead of the curve in its thinking in this area.
The co-op has still sought to bolster its core milk-producing business, acquiring a large chunk of the assets of the aforementioned Dean Foods but, meanwhile, the company has had an eye on emerging trends and business models and has an accelerator programme giving it access to innovative start-up businesses and new ways of thinking and operating.
The accelerator is in its fourth year and DFA's newly announced 2020 accelerator class is its largest yet.
This year's nine-strong cohort is made up of four ag-tech businesses and five dairy food companies. Six are from the US, with one each from Canada, Israel and the UK.
The cooperative's 90-day programme is designed to provide training, growth opportunities and mentorship for start-up businesses in the dairy and ag-tech fields.
This year, the ag-tech companies are Armenta, an Israeli start-up which has developed non-invasive technology for antibiotic-free treatment of bovine mastitis; Capro-X, from New York State, which has come up with a sustainable solution for whey waste from Greek yogurt production; Livestock Water Recycling, from Alberta, Canada, which has developed a manure treatment technology which recycles 75% of manure into clean water; and Mi Terro from California, a sustainable fashion brand that uses excess milk to make t-shirts.
The five dairy food companies are Chank's Grab-N-Go, based in New Jersey, a snack company making pizza cones, Philly cheesesteak cones and more; GoodSport, a Chicago firm making a sports drinks made from milk which uses only natural ingredients and has naturally occurring electrolytes and vitamins; SuperFrau from Massachusetts, which makes an electrolyte drink from upcycling surplus whey; Wheyward Spirit, from Oregon, which makes a spirit from whey; and Yaar Nordic Quark Bar from the UK, which makes chilled dairy snacks from quark, a mixture of cow's milk and natural lactic acid.
Doug Dresslaer, the director of innovation at DFA who runs the programme, said at launch: "Not only is this the biggest group that we've ever had, but a lot of these companies are developing cutting-edge products and solutions. Plus, on both the ag-tech and food sides of the programme, we have companies doing really cool things with sustainability and dairy by-products, which is a strategic focus for our cooperative and the industry."
Dresslaer has been with the programme since the start, albeit when it began he was working for telecoms company Sprint Corporation – the dairy company's partner in the venture – before switching teams.
During the programme, most start-ups typically spend about four weeks in Kansas City at DFA's HQ. This year, due to the Covid-19 pandemic, the programme has kicked off remotely and will use digital training tools and resources, with the, perhaps overly-optimistic, hope of having some on-site, group learning in July.
Since its inception, the accelerator has worked with 25 companies. "We're still working with most of them. All but one in fact," Dresslaer tells just-food. "The goal is to not end the programme after three months. During the programme, they work with DFA leaders and industry experts. It's a strategic long-term partnership."
But of course it's not entirely altruistic. It's of great benefit to DFA to tap into the newest thinking around product innovation and technological advances.
Dresslaer admits such future-proofing is at the heart of its thinking. "That's very important to us. We are looking at new products and doing innovative things within dairy. Not many people here [the US] know what quark is," he says, referring to one of this year's cohort, Yaar Nordic Quark Bar.
And then some of the innovation the co-op sees is put into practice. "We've launched half plant-based and half-dairy beverages and they've taken off quite well," Dresslaer says. "At then end of the day, we have members producing milk. If we can find new ways to utilise members' milk then that's good." In 2018, Dairy Farmers of America directed the marketing of 64.5bn pounds of milk for members and others through the cooperative's businesses, which represent around 30 percent of milk production in the US.
The DFA accelerator programme is built around a core in-house team across a wide range of fields of expertise, including finance, manufacturing and risk management.
"We've put together a list of strategic needs. More and more people have wanted to become a part of it," Dresslaer says.
But what sort of start-up business does it hope to attract? "We are in a very agricultural area here in the Mid-West so it was pretty easy to find companies in that field. In year two, we added food products to get in front of innovation and to try to expand the horizons of our products," Dresslaer says.
"Typically we look at companies who have had some success with revenue but we have taken early stage companies. For example, My Dairy Dashboard [a specialist dairy industry software company providing information on milk processing, feed, management function and weather forecasting etc] created a programme during the year one accelerator which now thousands of our members are using.
"We have seen a lot of food companies at an earlier stage. They are hustling to get their products on the shelves"
"And we have seen a lot of food companies at an earlier stage because they are hustling to get their products on the shelves."
During the programme, DFA puts on themed days, may focus on speed-dating sessions with venture capitalists or on how banks can help with management financing. Law firms may come in to talk about intellectual property issues and there will be sessions on leadership.
"What we don't want is people sitting through sessions that are not applicable to their business. We make it as relevant as possible," Dresslaer says.
But much can be done virtually so Dresslaer says that, despite the logistical problems caused by Covid-19 restrictions on movement, this year's programme was always going to go ahead.
"Once things started to hit the fan we met with the executives on the business side but the possibility of not doing the programme never came up," he says.
"But virtual 'happy hours' and virtual dinners with the investors are not quite the same. One of the things I love is when the [business] founders are in a room together. But it's just a different world right now."
The cynical view of such accelerator programmes – which are more common among packaged food companies than dairy firms – is they are a way for larger companies to get close to start-ups and by helping them to get going they may secure 'first dabs' on them in terms of future investment opportunities or even acquisitions.
Are such possible 'tie-ins' written into the contracts when firm signs up for the DFA accelerator programme?
Dresslaer says not. "We don't make an initial investment a part of how people enter the programme or say that they have to give up equity," he says.
"We have made two significant investments in companies that have gone through the programme. We have also invested in pilot programmes and research projects. We haven't made any acquisitions yet but that could be on the table."
The make-up of this year's cohort would suggest DFA is looking to spread its wings to tap into the best of international innovation but Dresslaer says this is not the case.
"It's just the way it has worked out. The Israeli company is in the US a lot and the UK company is seeing it as an opportunity for US distribution," he says.
"It hasn't been an aggressive international push on our part. We had 100 to 150 applications to review this year. We are very excited about it."
just-food analysis: US dairy – a need for a major re-think
just-food market guide: Hatching new ideas – Big Food's accelerator and incubator programmes