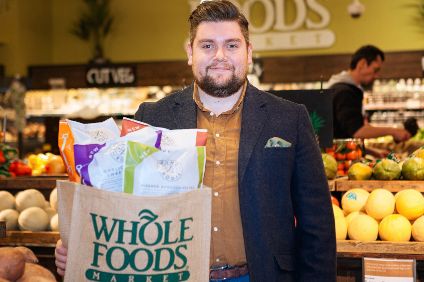 Samuel Dennigan, 32, set up his Ireland-based frozen vegetable products business Strong Roots in 2015 and it has quickly gained listings on both sides of the Irish Sea. But Dennigan's only just getting started, he tells Andy Coyne.
just-food: I suppose the Strong Roots name can be seen as a reference to your background within one of Ireland's pre-eminent vegetable businesses as much as to the products you manufacture now.
Samuel Dennigan: Yes. My background is important. It is steeped in agriculture. A lot of smaller brands think that where they are is where the journey starts and they don't know about the farming community and produce. My family were farmers and my grandfather managed one of the last cooperatives in Ireland [the North Dublin Growers' Co-op]. He then set up a business in 1975 [Samuel Dennigan & Co.] which is a wholesaler, retailer and producer supplying the industry – hotels and restaurants. It is a specialist in local and imported products and has had a procurement office in Spain since the early 1990s. It is about picking, packing, warehousing and the supply chain. It sells to and trades with other companies.
just-food: How did that background help you in setting up Strong Roots?
Samuel Dennigan: The first time I was part of it I was 13 or 14 and I was lucky in that I had two mentors in my dad and my uncle. I became familiar with the whole organisation. I worked there for about 15 years and the only environment I didn't have experience in was finance.
just-food: You were the third generation of that family business. Why did you decide to leave it and set up on your own?
How well do you
really

know your competitors?

Access the most comprehensive Company Profiles on the market, powered by GlobalData. Save hours of research. Gain competitive edge.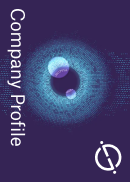 Company Profile – free sample
Thank you!
Your download email will arrive shortly
Not ready to buy yet? Download a free sample
We are confident about the unique quality of our Company Profiles. However, we want you to make the most beneficial decision for your business, so we offer a free sample that you can download by submitting the below form
By GlobalData
Samuel Dennigan: I suppose one of the reasons was frustration, which is where a lot of businesses start. I stumbled on market research that showed a market opportunity. The lightbulb moment was understanding that with the frozen channel the only difference is the delivery mechanics. Otherwise, it's incredibly similar if you have a network in place.
just-food: What specifically was the opportunity you saw before you launched Strong Roots in 2015?
Samuel Dennigan: I spotted a gap in the market for premium frozen vegetables. The opportunity comes from frozen giving you a two-year shelf life against fresh which gives you a few days. Doing the research in 2011, lots of consumers wanted beets, butternut squash. Researchers called them 'aspirational vegetables'. They are mainstream now but not back then. Companies hadn't gone beyond things like vegetable medleys. There was nothing new for 15 years. We were trying to add value by putting a brand in a price-driven market.
just-food: Are you an advocate for this type of healthy-living, vegetarian food [the Strong Roots range includes Oven-Baked Sweet Potato, Kale & Quinoa Burgers and Ripened Avocado Halves]?
Samuel Dennigan: I'm not what you would call a foodie. I hate the word. I don't think it should be mixed with business. It's dangerous. We cater to trends and listen to customers. We didn't reinvent the wheel but just gave customers what they wanted.
just-food: Do you think the stigma frozen food had, of being of an inferior quality, has now gone?
Samuel Dennigan: There's no doubt about the changed perception of frozen. Gwyneth Paltrow, the queen of all things cool, has invested in a frozen food company in the US [Daily Harvest].
just-food: Did you have any mentors to help you when you were starting out, apart from family members?
Samuel Dennigan: I have a few mentors that I still talk to from time to time. Ray Coyle [who owned Irish snacks business Largo Foods before selling the business to Germany's Intersnack] was very helpful to me at the beginning.
just-food: How did you get the business going?
Samuel Dennigan: I did a start your own business course. We spent six months developing the brand and recipes and we knew we had something. We went to the bank with a business plan and got backing but we had to pay them back within 90 days. So we were focused on cash flow from day one. It was me and an intern and we went door to door to 100 retailers and when we had convinced them we went back to another 100.
just-food: What sort of relationships did you have with suppliers?
Samuel Dennigan: There was a market for sweet potato fries. We had a partner packer in North Carolina and I had a grower's relationship with Green Giant Fresh. I was going back and forth to the US, showing foodservice people how to pack for retail. We finish it in the US. Packed and finished in the growing areas is important.
just-food: You seemed to pick up listings in Ireland pretty quickly.
I want to form a strategic partnership with a big CPG company and keep our own culture but have their backing
Samuel Dennigan: We're across the majority of the market after only two and a half years' trading.
just-food: And then you looked across the Irish Sea?
Samuel Dennigan: Yes. In 2016 we looked at the UK. We secured deals with Whole Foods and Waitrose at the beginning of 2017. Then Ocado and Amazon followed and we got listings at Tesco in the UK in March 2018 – in 600 stores with five SKUs.
just-food: And the other, 'big four' UK supermarkets?
Samuel Dennigan: Coming very soon.
just-food: What about further afield?
Samuel Dennigan: We have had success in the Middle East but also Singapore and Iceland. We are looking now at northern Europe and Benelux. And we are announcing a new venture in North America in the next 12 months. We set it up as a global brand and it is going to plan.
just-food: How big is the company now?
Samuel Dennigan: We have 20 employees now and it will be 25 by the end of the year. Our headquarters is still in Dublin and we have a regional sales office in London.
just-food: What are your plans for product development?
Samuel Dennigan: We have hired a new head of product development and the plan is to take more control over the creative process. We are looking at different occasions and opportunities in meat-free. We focus on what the research is telling us about the biggest pockets of potential development. We see ourselves as the new Birds Eye for a modern generation.
just-food: Do you feel you have tapped into the zeitgeist, in regard to plant-based alternatives to meat?
Samuel Dennigan: New customers are not interested in legacy products. They want plant-based and have environmental concerns. With millennials, no one is quite sure what they want yet but they are super agile, and unbelievably-well connected from a digital point of view.
just-food: Are you facing increased competition in the space you operate in?
Samuel Dennigan: We are already seeing it in Ireland. We've created a market but also created competition. But we are premium and won't cut back on that. We will stay as a challenger brand. We focus on quality and taste and not all other companies are doing that, not with straight veg.
just-food: What would your reaction be if a large food company knocked on your door?
Samuel Dennigan: I would love that. I want to form a strategic partnership with a big CPG company and keep our own culture but have their backing. It comes down to how much is that company's culture going to allow me to do what I do without too many constraints. The greatest example of this being allowed to happen is with Innocent, owned by Coca-Cola.
just-food: Can you give us an indication of how your sales are growing?
Samuel Dennigan: Year one was EUR2m (US$2.34m) and last year was close to EUR8m. This year it will double again.
just-food: You import produce from Continental Europe; does Brexit worry you?
Samuel Dennigan: We're set up as a UK trading company and trade with UK growers so we need to be part of the UK infrastructure. We have done everything you might expect – moving manufacturers closer to Britain and hedging the currency out as far as possible. But I don't think people will get unhealthy if there is a recession. The health trend won't go away. And if I was a retailer I'd be focused on frozen, which adds value to a store, especially in a recession.