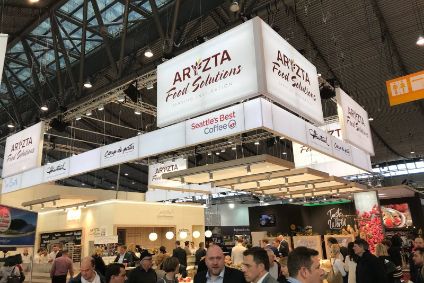 ARYZTA has continued its business simplification process with an agreement to sell its operations in Brazil to fellow bakery company Grupo Bimbo.
Switzerland-headquartered Aryzta has "successfully signed binding documentation concerning the disposal of its Brazil businesses", it said in a statement this morning (19 August), without providing details on the financial package.
The transaction is expected to be completed by the end of the Zurich-listed firm's fiscal 2022 second quarter, which would be around the end of February, according to the timing of its recent results.
Chairman and interim chief executive Urs Jordi, who replaced the departed CEO Kevin Toland amid pressure from a duo of shareholders to sell-off non-core assets, reiterated Aryzta's new commitment to focus operations on Europe and Asia having disposed of its business in North America.
"The successful sale of the Brazil businesses is a further positive step in the delivery of our strategy to rebuild Aryzta's leadership in bakery in Europe and Asia. Our focus will now centre on delivery of sustainable organic growth and achieving industry profitability and efficiency levels through our multi-local business strategy," Jordi said.
Just-Food has reached out to Mexico's Grupo Bimbo for comment on its side of the deal. On its part, Bimbo snapped up US-based gluten-free cookies maker Emmy's Organics in July and earlier bought baked-goods maker Modern Foods in India.
Aryzta sold its North American business – in the US and Canada – earlier this year to an affiliate of US private-equity firm Lindsay Goldberg, and that operation now trades as Aspire Bakeries.
In March, the company offloaded its sandwiches business in Switzerland to the Hilcona unit of Bell Food Group. Aryzta has also disposed of its remaining stake in French frozen-food retailer Picard, along with its take-and-bake pizza business in North America to another US PE firm Brynwood Partners.
Aryzta posted its results for the nine months ended 1 May in June.
Group reported revenues declined 17.1% to EUR1.91bn (US$2.2bn), representing an organic print of minus 10.1%. Organic revenues fell 14% in Europe to EUR934.6m and were down 1.4% in the rest of the world segment at EUR179.3m.
Organic growth was positive in the third quarter of that period at 6.2%, with group revenues of EUR621.9m, which were down 3.5% on a reported basis.
Europe reported organic growth of 0.6% and the rest of the world 14.1%, with respective revenues of EUR302.9m and EUR58.5m.
It will issue full-year results on 4 October.
Meanwhile, Aryzta said today it had secured a new EUR500m revolving credit facility with Credit Suisse, Rabobank and UBS.