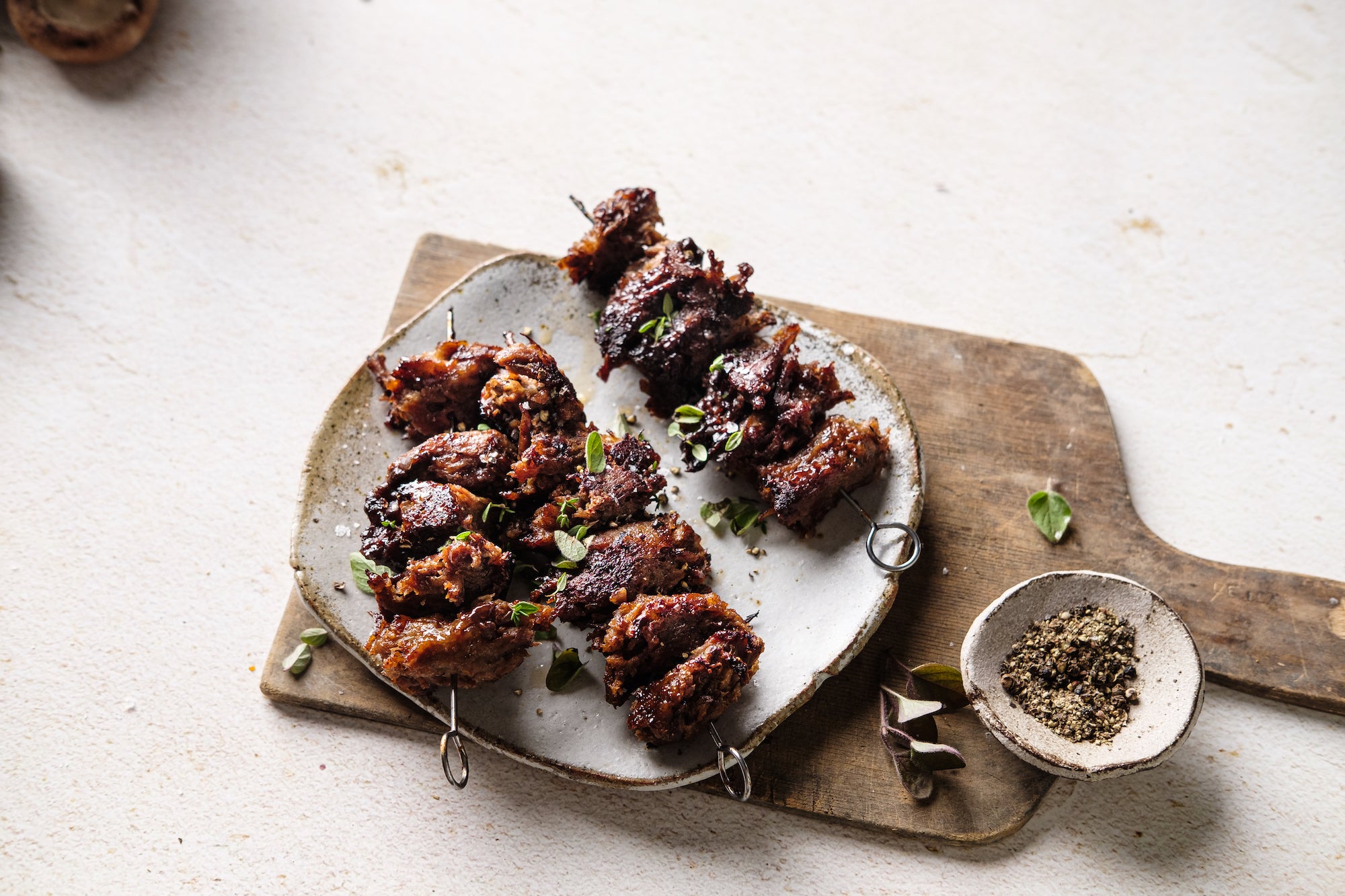 Fable Foods, an Australian start-up in mushroom-based meals, has secured its Series A funding.
The $8.5m funding was led by Singapore-based venture capital firm K3 Ventures. Other investors included Australian philosopher Peter Singer and Greg Creed, former global CEO of Yum! Brands.
Fable plans on using the funding to progress research and development, with an extra focus on expanding to the UK, Singapore and North America.
According to forecasts made in 2022 by GlobalData, Just Food's parent company, the meat-substitutes market is set for global expansion, with the sector forecast to grow fastest in Australasia.
The Australian company was founded in 2019 and received early backing from celebrity chef Heston Blumenthal, who has featured the mushroom-based products in his restaurant menus.
Fable has begun 2023 with expansion in North America by launching into New York plant-based food delivery services and restaurants. In March, its mushroom burger product will become the first plant-based option to be served at STK Steakhouse – a restaurant specialising in steak dishes.
"We want to inspire the world to make more sustainable food choices," said Michael Fox, co-founder and CEO of Fable. "We believe that eating more delicious, meaty food made from mushrooms will help the world reduce global meat consumption – without compromising on taste, texture, or experience – and this is how we will be able to achieve a more sustainable food system."
K3 Ventures invests in start-ups and contributed to the $100m venture financing deal for Next Gen Foods in February 2022.
"Fable is reshaping the future of food by leveraging the power of mushrooms to create their delicious plant-based products," said managing partner of K3 Ventures, Kuok Meng Xiong.
"We're excited to be a part of the next stage of Fable's growth and to support their ambitions to combat arguably one of the biggest issues of our time – climate change."
In August 2021, Fable secured seed funding in a round led by Blackbird Ventures, a Sydney-based venture capital firm.