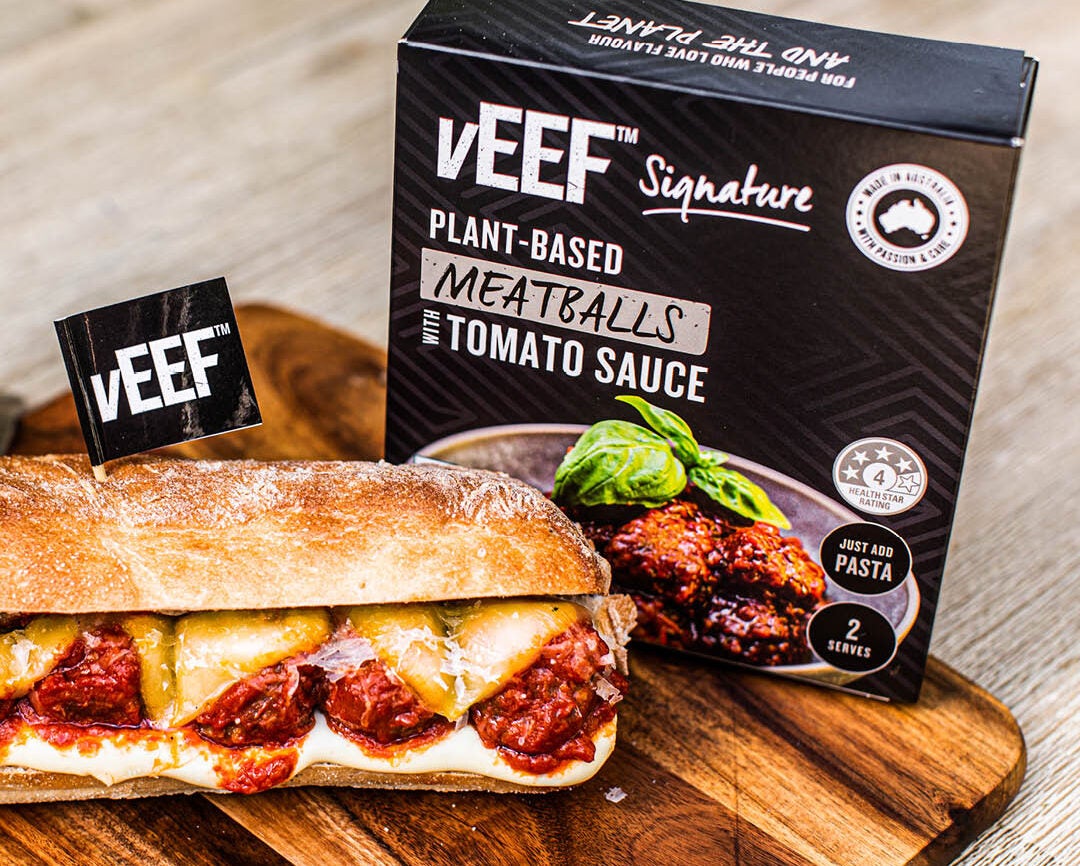 Australia's plant-based meat category has been later to take root than others in developed economies – but it's expanding and, despite slowing growth in regions such as North America, local manufacturers insist they remain upbeat about the prospects for their market.
Increasing consumer interest in the links between diet and health, as well as between the meat industry and the environment, is expected to drive the growth of plant-based meat in Australia, a country where meat-eating is synonymous with social occasions and where there is a powerful conventional meat industry.
Investors are putting money into Australia's plant-based meat market, with local players including V2Food, All G Foods and Fënn Foods all recently attracting financial backing. In the case of All G Foods, its most recent investor is Woolworths, Australia's largest food retailer.
And, as in other countries, conventional meat companies are investing in the category in Australia, both through putting cash into fledgling specialists and through their own capital expenditure.
In December, Harvest Road, the Australian beef and seafood processor, snapped up a minority stake in local plant-based meat business Proform Foods. And, in recent days, Thomas Foods International, another major meat and seafood supplier in Australia, announced it had joined a project to develop plant-based food and ingredients hub in the country.
According to forecasts made by GlobalData, Just Food's parent company, the meat-substitutes market is set for global expansion, with the sector forecast to grow fastest in Australasia. GlobalData is estimating the value of the retail market for meat substitutes in Australasia will jump 570% to US$912m in 2025.
How well do you really know your competitors?
Access the most comprehensive Company Profiles on the market, powered by GlobalData. Save hours of research. Gain competitive edge.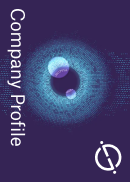 Company Profile – free sample
Thank you!
Your download email will arrive shortly
Not ready to buy yet? Download a free sample
We are confident about the unique quality of our Company Profiles. However, we want you to make the most beneficial decision for your business, so we offer a free sample that you can download by submitting the below form
By GlobalData
More specifically on Australia, Food Frontier, a local think tank on alternative proteins, has, alongside Deloitte, carried out some "economic modelling" of Australia's plant-based meat sector as a whole. They project it will grow to AUD3bn (US$2.24bn) in value by 2030.
Nevertheless, for all the upbeat forecasts, local plant-based meat manufacturers and Food Frontier acknowledge there are factors that could moderate the growth of the category in Australia – factors that include the price disparity with conventional meat, consumer education and the supply chain.
Consumer interest in health and sustainability will be important in Australian consumers, including meat-eaters, becoming more attracted to trying the products but, as ever, two other factors will be more crucial in getting them to buy them again – price and taste.
Sydney-based V2Food, set up in 2019, has listings at Australian retailers including Woolworths and Coles. Led by Nick Hazell, a former R&D director at Mars and PepsiCo, the company has raised AUD185m in funds so far, most recently including a "Series B Plus" round worth AUD72m.
The price needs to be right
Last month, V2Food added alternatives to chicken to its product range and Hazell says the business will also look to build its work with ready-meal manufacturers to include its protein in their products. He declines to disclose V2Food's sales but says the company is "number one in the category by quite some way – certainly by volume we're way, way ahead. By value, we're also ahead and we're driving growth in the category".
Hazell underlines how he sees price and taste being critical for the success of the category in Australia. "Let's face it, unless you've got a product which is as cheap or cheaper and tastes as good or better, you will not get mainstream people converting," he says. "Most people do not buy for reasons of sustainability or nutrition. Unfortunately, it's the human condition. We buy on taste and whether or not we can afford it."
Food Frontier says its analysis of prices, published in its most recent report on the category in March last year, showed that, on average, plant-based meat products in Australia were 49% more expensive than their conventional meat counterparts, though it noted at the time some brands had reached price parity.
Speaking to Just Food for this article, Hazell says there are signs the price of plant-based meat is, in certain areas, coming down to the level of conventional meat – and surpassing it.
"It's something that has been predicted but it's actually happening," Hazell says. "The price of red meat is going up, our price is going down and we've actually crossed over for the first time, pretty much, now."
He adds: "We want to be available mainstream for everyday meat buyers."
Impossible Foods, one of the US businesses at the vanguard of driving the category Stateside, entered Australia in November with a launch into the foodservice market. Last month, the company started selling its Impossible Beef product in the retail channel, with listings at Woolworths.
A spokesperson for Impossible Foods said the firm would not comment on other companies' pricing strategy or prices in the category more widely but added: "For our product, right now we're very competitive in a premium space when compared to organic and natural grass-fed meat, but our ultimate goal is to beat conventional animal meat on price. It is only a matter of time: we are constantly working to lower our prices, which have been reduced multiple times in the last couple of years. As our costs continue to drop, we will continue to pass those savings along to consumers. It's essential to our mission that we achieve price parity with conventional animal meat."
Queensland-based Fënn Foods, set up in 2015, sells into Australia's retail and foodservice channels. It's the owner of the Veef brand of plant-based meat products, which counts Woolworths among its stockists. In February, the company secured funding from local investor Bombora Investment Management and, perhaps more notably, later the same month named former Simplot executive Tony Rawlinson as its new CEO.
Rawlinson wasn't available for interview but Nicholas Simms, the former chief executive of infant-formula business Bubs Australia, has been Fënn Foods' chairman since the start of last year. Simms says Rawlinson's experience will be important as Fënn Foods looks to grow distribution.
"I wouldn't say that we're in the top few sellers and that is fundamentally an output of points of distribution in the market at this particular point in time," he tells Just Food. "As part of our brand recognition and the preference of consumers for our brand, we actually rank extremely strongly in this marketplace. Our role right now, as we've recapitalised the business, is to drive distribution and availability of our products through increased market penetration and entry into new categories."
Simms says Fënn Foods' products are "already really well-priced and at a considerably better value than a number of alternatives that are on the marketplace" but, setting out where the company sees opportunities to grow, he seeks to make a distinction between consumers of plant-based meat.
"There's also a premium consumer and the premium consumer has actually demonstrated the willingness to pay a premium to that mainstream consumer in certain categories," Simms suggests.
"And no-one's really playing that role in the category at the moment. Everyone feels to be chasing after the mainstream consumer and driving it by price. There is a huge opportunity in regard to a more premium consumer who's looking for quality over value, because health is the driver. They have disposable income and they are willing to invest that income into things that are better for them, better for their family and better for the planet."
A question of taste
Whomever the consumer, taste is paramount. To sustain a category over the longer term, consumers need to be convinced to return, particularly in plant-based meat, where the prize is meat-eaters.
"It all comes down to taste when appealing to consumers to try plant-based meat alternatives – in Australia and around the world. While some consumers might try a plant-based meat product for its novelty, in order to achieve our mission we need people to like it enough to have it habitually," the Impossible Foods spokesperson says, before hinting, as domestically, the US group's ambitions there may not stop at meat: "We know that Australia is one of the highest meat-consuming countries in the world, and we aim to make delicious versions of all meat, fish and dairy products currently consumed to meet this demand for meat in a more sustainable way. We have several products in development and are always looking to improve our existing products as well."
Jan Pacas is the founder and CEO of All G Foods, another fledgling plant-based meat business based in Sydney. All G Foods, founded in 2020, started out with its Love Buds brand of soy-based burgers, which are now sold in retail and foodservice outlets. More products are set to follow.
Away from meat alternatives, All G Foods is developing dairy products using precision fermentation and Pacas wants to use the technology for the company's future plant-based meat SKUs, similar to the way Impossible Foods has made its products.
"We can combine what we have, the plant-based meat range of capability, with being able to extract target molecules and programme them to whatever they want," he says. "There are two types of consumers. One is the early adopters, typically they come from vegans and vegetarians who seek such a diet [but] that's winning a small battle. Winning the big battle is convincing carnivores to change their diet, 20, 30, 50% of the time. I think, in order to do that, we've all got to up the ante in terms of delivering product quality that is indistinguishable from real meat."
Pacas adds: "There are global benchmarks in terms of taste and texture profile like Impossible and Beyond [Meat]. The benchmark for the rest that was available was okay but not great enough to convince meat-eaters. It's a good thing Impossible launching. We're not afraid of it. It's a different level than some of the other brands, the local brands, who are still relatively behind that quality."
Australia's plant-based meat companies, like their peers in other markets, talk up the quality and taste credentials of their products but acknowledge they have had to make changes along the way.
At V2Food, Hazell says the company's products are attracting consumers back but underlines how work on product recipes will never stop.
"We're at the point now where our quality is creating really good repeat but we still need to improve and my view is that journey will never end," Hazell reflects.
On the wider category, he adds: "There's a lot of variability in quality there. There are still some brands that are unlikely to get high repeat would be one way of saying it. It is a challenge for us to get people to reconsider the category because they've had a bad experience. We have to get out there – and this is very important for us – [and say] that this V2 brand gives you a good experience, your family will love it and don't reject the idea because you had one bad experience. Our product today is much better than the product 12 months ago when we launched. We've already done two quite major revisions of the formulation and we will improve again."
Consumer education
As well as taste, there is an acknowledgement among Australia's plant-based meat companies that the country's consumers need help in learning how to use their products.
Fënn Foods' product development strategy is taking in what Simms calls "value-added protein" – butter chicken stripes or some meatballs in a tomato sauce – to help consumers create "a meal solution".
"We know that there's still approximately a quarter of the Australian population that's sitting on the sidelines, who want to participate in the category but actually really don't know how to participate. They don't know how to cook it. They don't know how to use it. They don't know how to introduce it into their weekly routine and we hope that these value-added areas make that journey even easier and more convenient."
But that learning process mustn't stop at the door of consumers. Suppliers and retailers need to work together if they want to build a true category, Simms suggests.
"There's still a huge education process and collaboration between suppliers and retailers to be done," he asserts. "Everything in regard to where the product's merchandised in-store, how it's signposted and how do you add value-added solutions to consumers in their weekly shopping. Also, I suppose, from a consumer point of view and traditional marketing – educating consumers around the benefits of plant-based foods and the usage educations for them as well."
Some plant-based meat businesses argue one way of broadening awareness of their products is for retailers to stock them in stores next to conventional meat. Such merchandising tactics are used only sporadically even in more mature markets like the UK.
V2Food's Hazell says the company has seen a trial with Australian grocer Drakes on displaying products this way pay off.
"We did do a full trial with our product positioned correctly – as we would say – in the meat aisle, with proper facing and proper communication. We actually did get a 5x [sales] uplift just by doing that. Nothing else," Hazell says. "Consumers see us, they buy us. Our strategy is to be very much in the meat aisle, where people want to buy them."
Speaking more broadly, Hazell argues the "nuts and bolts of food retail" have yet to be mastered in any plant-based meat category worldwide, not just on merchandising and marketing but on those questions of taste and price.
"It's the same rules for plant-based as every [category]," he says. "If people can't see you, then they're not going to buy you. If your value proposition is not right, then they're not going to buy you. If your quality isn't right, so you get repeat purchase, they're not going to buy you. If your communication strategy doesn't reach people and makes them think about you at the point of purchase – all of that has to be done well and I don't think all of that packaged together has been cracked anywhere, globally, yet."
The spectre of regulation
There are other challenges on the horizon for Australia's plant-based meat category. Food Frontier points to the need for investment in the country's domestic supply chain. Australian companies have expressed a desire to buy and use more domestically-grown plant proteins in their products but, to date, only one pulse protein extraction facility of scale has been available. It hopes the project including Thomas Foods International, which is working across the supply chain, will bolster availability.
And, in February, a committee in Australia's Senate made a series of recommendations on how plant-based meat products should be labelled and how they should be placed in stores. The committee suggested the labels for plant-based products should not include words like "beef" and "chicken". It also said Australia's competition watchdog should look into "concerns plant proteins are placed too close to animal proteins in stores". Decisions may be made later this year.
The Alternative Proteins Council (APC), which includes V2Food, Fënn Foods, Impossible Foods and Food Frontier as members, said the committee's recommendations were "unjustified". It argued consumers were not confused by product labels and said the conventional red-meat sector was seeing "no adverse economic impact" from the growth of Australia's plant-based meat market.
"The APC urges policymakers to review the significant evidence presented in the inquiry in favour of voluntary guidelines, rather than considering the regulation as recommended in the report," it added.
Reflecting on US slowdown
In recent quarters, concerns have grown in the US about the trajectory of the plant-based meat market in the country. Maple Leaf Foods, a Canadian operator in fresh meat and plant-based alternatives, recently launched a review of the latter after consecutive quarters of slowing sales for its brands. US heavyweight Beyond Meat has also seen sales slow.
Simms at Fënn Foods says the Australian market is "growing rapidly, there is no doubt about that" but adds: "However, what I would say is we have been quite mindful in regard to making sure we have appropriate valuations. I think there are a couple of interesting valuations that do make you raise your eyebrows a little bit.
"I think if you have a good sound business, that is growing strongly in a market that is growing and you're not over-valuing the company, I think there are sound financial returns and brand value to be built for shareholders in the short to medium term."
At V2Food, Hazell insists plant-based meat is "a thriving industry" in Australia but he raises the importance of being competitive on price. "Our per caps are not an order of magnitude different from what's happening in the US or in Europe, even though you would say Australia is a relatively late adopter of plant-based," he says.
"If you're selling to essentially to rich vegans, you're going to run out of runway pretty quickly but, if you're selling to mainstream meat consumers, that's the 99% that haven't even been reached yet. "For plant-based meat, it'll only take off, the volume will only happen, if we can get to propositions which are affordable for mainstream consumers and that they actually love it. That's our mission. That's our task."