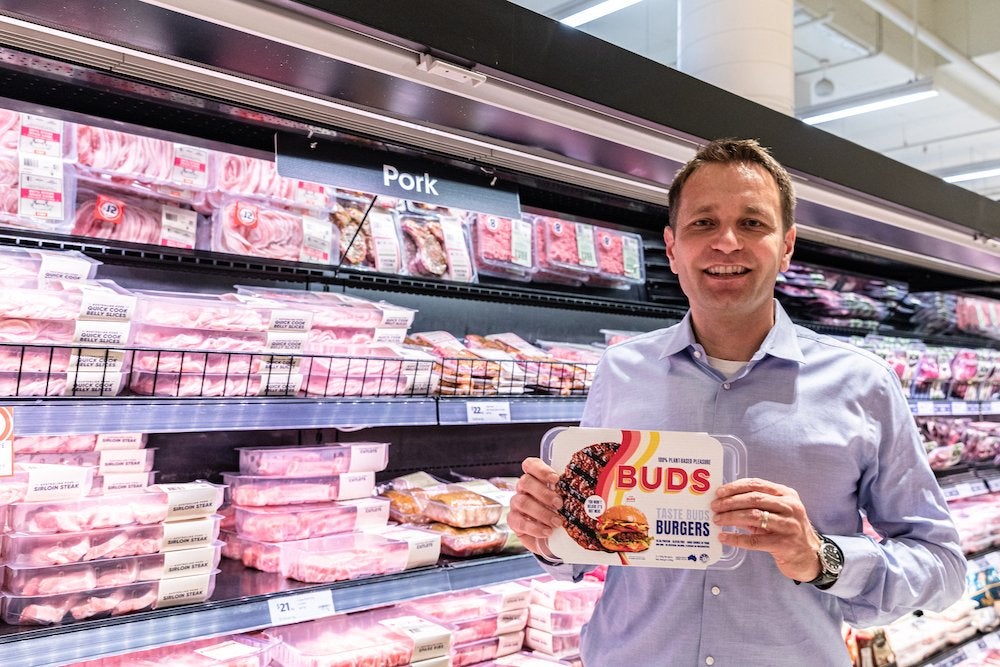 Australian start-up All G Foods has raised AUD25m (US$17.4m) in a push to develop dairy alternatives alongside its plant-based meat products.

Set up in 2020 by CEO Jan Pacas in Sydney, All G Foods launched its Love Buds soy burgers last year – made using precision fermentation technology – in select stores of Australian retailer IGA and select foodservice outlets. Plant-based sausage, mince and nuggets have since be rolled out.

The Series A round was exclusively led by UK-based venture-capital firm Agronomics and its "affiliate", the New Agrarian Company, in return for a total 13% share in the business. The capital injection is "part of a larger expected round", All G Foods said in a statement. It builds on the AUD16m seed funding secured last year.

All G Foods said the AUD25m will "turbo-charge the production of its milk and plant-based alternative technologies". The company is "developing next generation dairy by using precision fermentation to produce high-quality dairy proteins without the cow," its website says, including whey and casein proteins.

Approached by Just Food to clarify the development status of dairy alternatives, such as the MilkCell brand listed on the website, a spokesperson for All G Foods said: "Medium to long term, we will cover everything dairy, but we are working hard to select the right launch sequence. We are still in development phase and looking at sequencing of product commercialisation and roll out."
The spokesperson confirmed All G Foods' sausage and mince are now available in IGA, while the nuggets are stocked at select Woolworths stores in Victoria.
Pacas said in the statement: "We could not be happier with Agronomics leading our Series A round due to their wealth of experience in funding the cellular-agriculture sector. We are confident with investors like this, we can accelerate our commercialisation objectives and lead food innovation in Asia Pacific."
Agronomics, meanwhile, issued its own statement. It has invested AUD15m in the business for an 8.01% stake, while the New Agrarian Company has injected AUD10m for a 5.34% share.
"Agronomics has identified All G Foods as having leading dairy precision fermentation expertise and notably a focus on casein micelle formation, the 3D spherical assembly of casein proteins critical for full functionality in dairy products, which to date has been a challenge for other companies in the sector globally," the investor said.

The remaining Series A participants will be "announced in due course", Agronomics added.

Contributors to last year's seed round included AUD5m from the Clean Energy Innovation Fund, set up by the Australian government in 2016, Singapore-based private-equity firm Triple Star Capital and Australian buy-out house Ellerston Capital. Monash Capital, another local investment fund, Peter Andrews, the CEO of Australia's Andrews Meats, and David Shein and Geoff Levi, the founders of Our Innovation fund, also took part.

It was then revealed in February that local retailer Woolworths had invested "multi-million" dollars in All G Foods via its venture-capital fund W23, set up in 2019 to enable the retailer to "access innovation and technology to accelerate the group's strategy".

Jim Mellon, an executive director of Agronomics, said: "We are delighted to be expanding our portfolio to include All G Foods, and increasing our exposure to the readily disruptable dairy industry, which is large enough to support multiple winners across different jurisdictions. We recognise Asia Pacific as a growing market for alternative proteins and realise the need for further focus on precision fermentation dairy given the enormous markets and the cruelty of conventional dairy farming."
Earlier this year, CEO Pacas told Just Food the business planned to set up a subsidiary in China, targeted for this summer, and to ship products to Singapore and Thailand.

The Chinese unit is "still in progress", the spokesperson for All G Foods confirmed, adding "we've done some selective exports to South-east Asia".