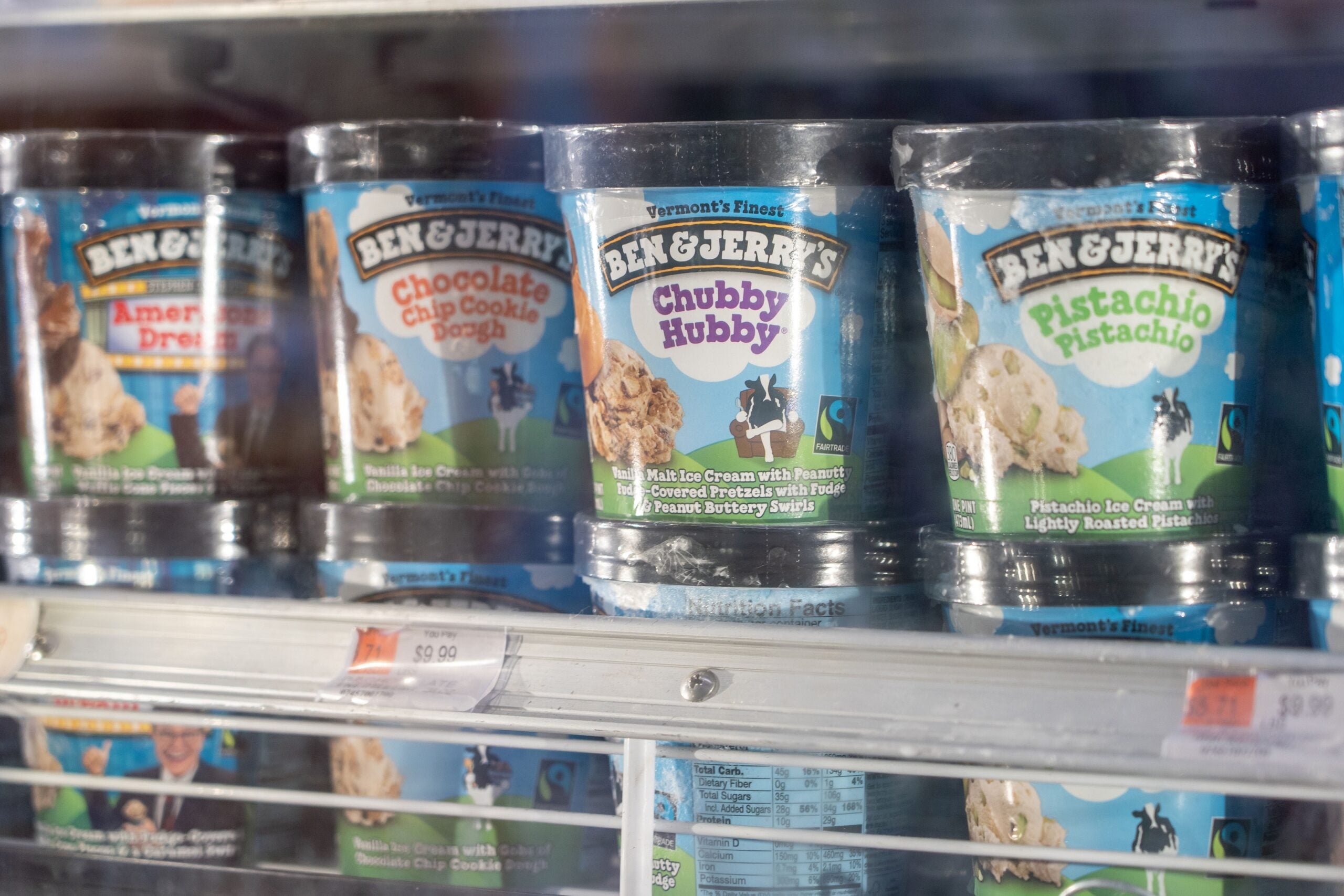 US ice cream firm Ben & Jerry's is to continue with its legal challenge to parent company Unilever over the sale of its products in Israel.
In a letter filed on Tuesday (6 September) in federal court in New York, Ben & Jerry's said it plans to file an amended complaint by 27 September with Unilever's response due by 1 November, news agency Reuters reported.
Last month, Ben & Jerry's lost a court bid to block a deal by Unilever that would allow ice-cream sales in the Israel-occupied West Bank.
In a case filed in the US District Court of Manhattan on 22 August, Judge Andrew Carter denied Ben & Jerry's request for a preliminary injunction, ruling the ice-cream maker failed to demonstrate it would 'suffer irreparable harm' from the sale of the ice-cream operations in the West Bank.
Unilever revealed in June it had entered an agreement to sell its Ben & Jerry's operations in Israel to Avi Zinger, the owner of American Quality Products (AQP), the current Israel-based licensee.
That news came nearly a year after Ben & Jerry's announced it was to end sales of its products in what it calls Occupied Palestinian Territory (OPT).
At the time, Ben & Jerry's said it would no longer distribute its products in land in the West Bank and East Jerusalem claimed by Palestine but which has been occupied by Israel since 1967, saying it was "inconsistent with our values".
That led to a major row in Israel and accusations of anti-semitism. Israel Prime Minister Naftali Bennett spoke with Alan Jope, the CEO of Unilever, and warned of "severe consequences" as a result of the Ben & Jerry's move.
Ben & Jerry's unsuccessfully sued Unilever after it announced it was selling the lsrael Ben & Jerry's operation and that its products would be sold in the disputed territory, arguing the deal violated the two parties' original merger and shareholder agreement.
But any hopes Unilever may have had that the legal spat had ended with Judge Carter's ruling last month appear to have been dashed.
According to Reuters, Vermont-based Ben & Jerry's intends to modify its case against Unilever as it seeks to revive its legal bid to prevent products from being sold by its spun-off subsidiary in the West Bank.
Just Food has asked Ben & Jerry's and Unilever for comment on the latest legal development.