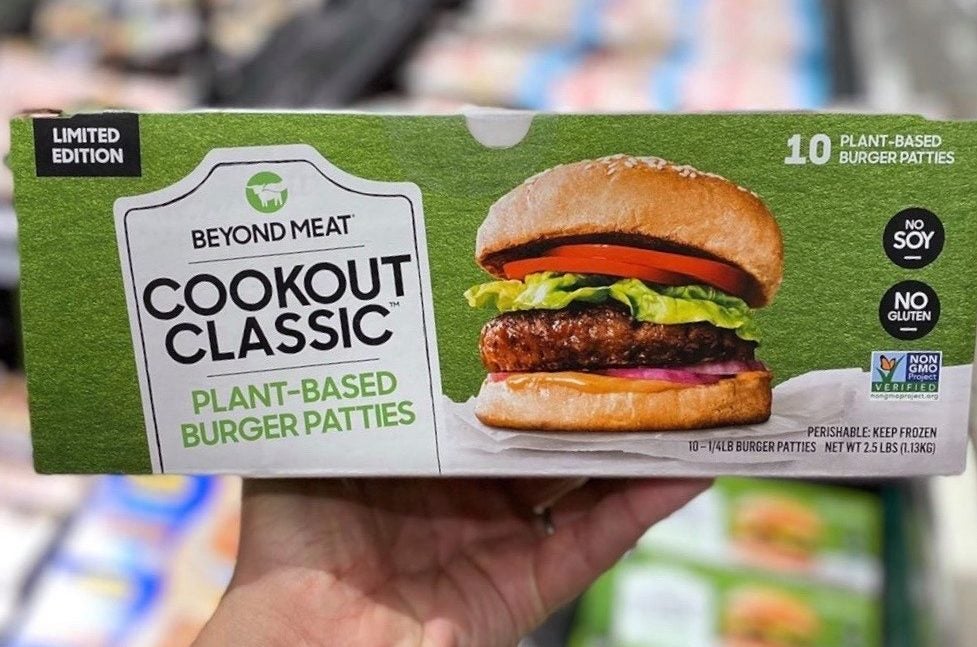 Beyond Meat has rebuffed any suggestion of a tail-off in general appetite for plant-based products in the US as third-quarter sales there declined.
Sales in the US dropped across retail and foodservice in the three months to 2 October, while demand in international markets surged. But CEO Ethan Brown suggested the decrease was down to a "pause" in consumer demand rather than any structural issue in the appetite for meat-free.
California-based Beyond Meat was also coming off a record second quarter, when global sales reached US$149m. Net revenues for the latest quarter reported yesterday (10 November) were $106.4m, an increase of 12.7% over the corresponding period a year earlier.
However, third-quarter revenue in the US fell 13.9% to $67.5m, with retail down 15.6% and foodservice minus 7.3%. Brown said Beyond Meat faced challenges from an uptick in Covid-19, labour shortages and supply chain constraints, and "highly variable demand".
The CEO said during a follow-up call with analysts: "There's no indication in my view that coming off of a record quarter of revenue in the second quarter to this quarter that there's some fundamental change in the consumer mindset toward our products.
"I don't think there's any sector issue or any segment issue. We continue to see strong year-over-year growth in terms of overall annual revenue. And if you look at 2022 and the work we're doing there, I think there's tremendous excitement in our company about what's coming.
"And so this is a bit of a kind of the pause. And had the pandemic and labour issues and supply chain stuff not interfered, I think this quarter would have been quite different."
Beyond Meat's international revenues rose to $38.9m in the latest quarter, an increase of more than 140% from a year earlier. Retail climbed 168% and revenues through the out-of-home channel were up 117%, in contrast to the US.
Ahead of the results, the company had downgraded its third-quarter sales outlook last month, citing one factor as a "decrease in retail orders that persisted longer than expected from a Canadian distributor".
Speculation intensified that appetite for plant-based meat products is waning in North America when Canadian peer Maple Leaf Foods, which is also engaged in animal-based proteins, launched a review of its operations.
"We are seeing a marked slowdown in the plant-based protein category performance, which may suggest systemic change in the extremely high growth rates expected by the industry," Michael McCain, the president and CEO of the Field Roast and Lightlife brands owner, said last week.
Beyond Meat provided a revenue outlook for the current fourth quarter of $85m to $110m, which implies a decline of as much as 20% or a gain of 3.3% from the third-quarter number.
"The headline for the third quarter relative to our expectations at the onset of 2021 is that it was a difficult operating environment, highly variable demand, reflecting the Q2 retreat and then Q3 re-emergence of Covid in the form of the Delta variant.
"Sustained labour shortages impacting certain customers, as well as our own facilities and other high-impact supply chain disruptions are among the challenges characterised in the quarter," Brown said.
"Collectively, these labour issues added complexity across operations and impacted our ability to fill certain orders."