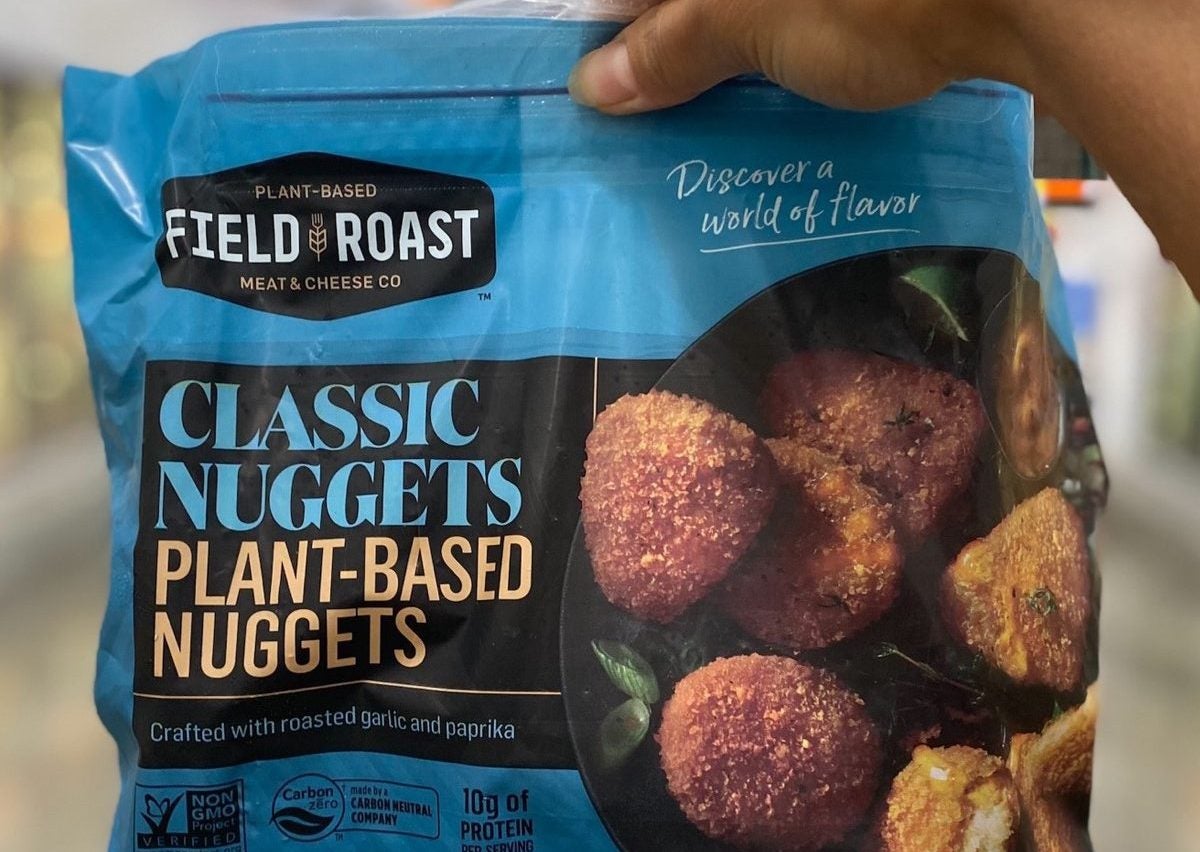 Maple Leaf Foods, the Canada-based meat group, is reviewing its plant-protein business after a third quarter of declining sales.
"We are seeing a marked slowdown in the plant-based protein category performance, which may suggest systemic change in the extremely high growth rates expected by the industry," Michael McCain, the president and CEO of the Canadian meat and animal-free business, said in today's (4 November) results filing.
Meat-free sales, which include the Field Roast and Lightlife brands, fell 6.6% in the quarter ended 30 September to CAD48m (US$38.6m), led by declining volumes in retail, offset by "growth" in foodservice. In contrast, regular proteins grew 13.4% to CAD1.15bn. Sales in the plant-based category were down 20.7% in the previous three months and 8.1% in the opening period of the fiscal year.
Maple Leaf set up its Greenleaf unit in 2018 to house the plant-based brands – both acquired through M&A in 2017 – and at the start of this year said it would invest US$100m to purchase a dedicated plant in the US state of Indianapolis. However, in March, the company announced it would relaunch Field Roast and Lightlife after sales were 10.5% below target in fiscal 2020, despite a 19.5% increase to CAD210.8m.
McCain said today: "While our overall focus to create long-term value for all stakeholders remains unchanged, and investments to date have been well calculated, well executed and have delivered underlying value, we have always been prepared to re-examine that investment thesis if circumstances change. Given current category performance, such a review is underway which will either affirm or adjust our strategies and investment thesis going forward."
Two weeks ago, California-based Beyond Meat announced its sales were struggling as it downgraded its third-quarter revenue outlook to $106m, from a $120m-$140m range.
While the Beyond Burger and Beyond Sausage maker partly blamed Covid-19 for the revision, it said "demand was impacted by broader on-going macro and micro-economic factors", including pressures in Canada.
"The company also experienced a decrease in retail orders that persisted longer-than-expected from a Canadian distributor coinciding with the re-opening of restaurants, expected incremental orders that did not materialise from a change in a distributor servicing one of the company's large customers, observed delays in distribution expansion and shelf resets believed to be driven by customer labour shortages, and incurred shortfalls at certain US foodservice customers believed to be driven by the effects of the Covid-19 Delta variant," Beyond Meat explained.
Maple Leaf's year-to-date plant-based sales were down 12.4% at CAD138.6m amid "pricing action implemented at the end of the third quarter of 2020 to mitigate inflation and structural cost increases".
It added in the commentary: "Driven largely by the lower-than-expected growth in the plant-protein category, the company does not expect to meet its Plant Protein Group sales-growth target for the second half of 2021 and will not likely have a further view on near-term sales growth targets until it has completed its reassessment of the category."
Sales for Maple Leaf as a whole rose 12.4% in the quarter to CAD1.2bn, and were up 7.1% for the year so far at CAD3.4bn.
Third-quarter adjusted operating income increased 84.3% to CAD68m, and was 17.5% higher year-to-date at CAD174.7m.
The business posted net income of CAD44.5m, down 32.6%, but up 14.8% over the nine months at CAD100.9m.