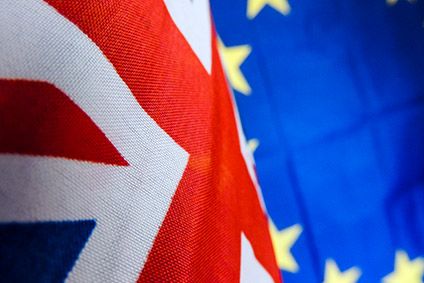 Research from London-based corporate finance advisory firm Oghma Partners has revealed merger and acquisition (M&A) activity in the UK food and beverage (F&B) industry in the first four months of 2019 was at its lowest level for nine years.
The company has blamed Brexit – the UK's planned departure from the European Union – for the flattening down of activity.
"It seems evident from the data that investors and sellers alike have been delaying UK-based M&A projects in anticipation of the UK's departure from the European Union, originally scheduled to be on March 29th," it said.
There were 20 transactions in the UK F&B industry in the first four months of the year, Oghma noted, and the reported total deal value was estimated to be around GBP1.7bn (US$2.19bn) for the period. However, the company pointed out that when stripping out the Saputo/Dairy Crest deal, valued at GBP1.17bn, total deal value amounted to around GBP500m compared with the near GBP600m of deals done in the same period in 2018.
The uncertainty surrounding Brexit has led Oghma to take a cautious approach about the outlook for sector M&A activity for the rest of this year.
"If the original deadline had been achieved one could have expected a more optimistic outlook and a rise in deal volumes towards the latter stages of the year. However, in light of Brexit being kicked into the long grass (new deadline 31 October), there still remains a cloud of uncertainty which could continue to spook both potential buyers and sellers," it said.
When analysing the deal activity by size, Oghma pointed out the majority of completed transactions had a deal value of GBP10m or below. They accounted for 75% of total deal volume.
The company pointed out that should that trend continue for the rest of the year it will be the highest proportion recorded since 2009.
The only other food deal to get over the GBP100m barrier was Unilever's acquisition of Graze for an estimated GBP150m.
UK corporates were the most active buyer group for the period, making up 65.0% of total deal volume, the highest proportion for the same period since 2013. This is a significantly higher proportion when compared to the whole of 2018 where UK corporates only made up 48.8% of total deal volume.
The strong appetite from overseas investors witnessed since the UK's EU referendum, in June 2016, seems to be wavering a little, Oghma noted. Overseas investors accounted for 30% of total deal volume compared with 37.2% for the whole of 2018.