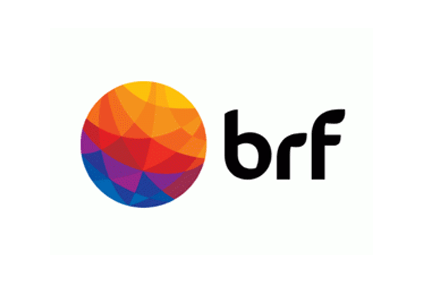 BRF has booked a double-digit increase in first-quarter sales, with revenue growth lead by its operations in Europe and Asia.
The company said yesterday (28 April) that group sales rose 15.2% to BRL8.1bn (US$2.3bn). It said that volumes were "significantly" above historical growth rates.
Revenue gains were strongest in Asia and Europe, where sales increased 44% and 54% respectively. Sales grew 17.9% in Middle East and North Africa and 11.2% in Latin America, with flat revenues in Brazil.
Gross income came to BRL2bn, down 6.1% year-on-year. EBITDA amounted to BRL1bn, growing 7.8% from the first quarter of 2015.
BRF has been expanding its international presence via M&A and organic expansion. Most recently, the company took full control of Oman-based frozen food distributor Al Khan Foodstuffs (AKF). Shortly before this, the company announced the opening of an office in Malaysia to support growth in Asian and Middle Eastern markets. In Europe, the Brazil-based meat processor, snapped up Dutch group Eclipse Holding Cooperatief and UK foodservice distributor Universal Meats late last year. Prior to this, BRF formed a venture with UK-based foodservice supplier Invicta Food Group to serve the UK, Ireland and Scandinavia.