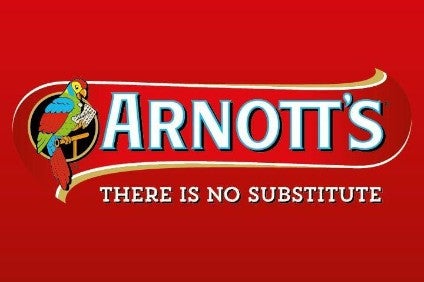 Campbell Soup Co. has announced that its Australian-based snacks business Arnott's has been sold to private-equity firm KKR for US$2.2bn.
The transaction finalises the sale of the US food giant's international businesses following the recent disposal of its Denmark-based Kelsen Group arm to confectionery group Ferrero for $300m.
The deal announced today (2 August) had been widely predicted in the Australian media although Campbell has remained tight-lipped about the veracity of those reports.
Speaking today, Mark Clouse, Campbell's president and CEO, said: "This was a thorough and complex process in which we considered many options. Our approach has resulted in agreements that we believe generate the greatest value from our international assets. By applying almost $3bn of divestiture net proceeds to reduce debt, Campbell's balance sheet will be stronger and capable of supporting our plan to grow our focused and differentiated portfolio."
Acquired by Campbell in 1997, Arnott's, which makes biscuits and crackers, is a well-known brand in Australia. It is based in Sydney with operations in Western Sydney, Brisbane, Adelaide and Bekasi, Indonesia.
Campbell's other international operations included in the deal with KKR are its simple meals businesses in Australia, Malaysia, Hong Kong and Japan, and manufacturing in Australia and Malaysia.
Arnott's and Campbell's other international operations in the region had combined net sales of approximately $885m in the latest 12 months and employ approximately 3,800 people.
Under the terms of the agreement, Campbell and KKR will enter into a long-term licensing arrangement for the exclusive rights to use certain Campbell brands, including Campbell's, Swanson, V8, Prego, Chunky and Campbell's Real Stock, in Australia, New Zealand, Malaysia and "other select markets" in Asia, Europe, the Middle East and Africa.
In August 2018, Campbell announced it would divest Campbell International and Campbell Fresh to focus the company on its core North American businesses and reduce debt. This followed a review after CEO Denise Morrison stepped down in May 2018 when the company announced a huge third quarter loss.
The company completed the divestiture of its Campbell Fresh operations in June 2019, generating proceeds of approximately $565m.
Campbell said the Arnott's deal is expected to close in the first half of fiscal 2020.
The company's international assets attracted interest from a number of buyers. Talks with US snacking giant Mondelez International to purchase those operations ended in June due to conflicts over the price, with various reports circulating that Campbell was asking for $2.5bn to $3bn.
David Lang, a member at KKR, said the assets "represent a unique portfolio of iconic brands that are known and loved by consumers in Australia and across the world".
He added: "We are privileged and excited to have the opportunity to invest in and grow Arnott's as an independent business in Australia, in addition to further developing Campbell's trusted brands across the broader Asian market. This is a milestone investment for KKR, and we look forward to working closely with the Campbell International management team to seek out new and exciting opportunities."
KKR's current portfolio of assets in the food industry include UK-based Upfield Foods, which houses the spreads business bought from Unilever last year.