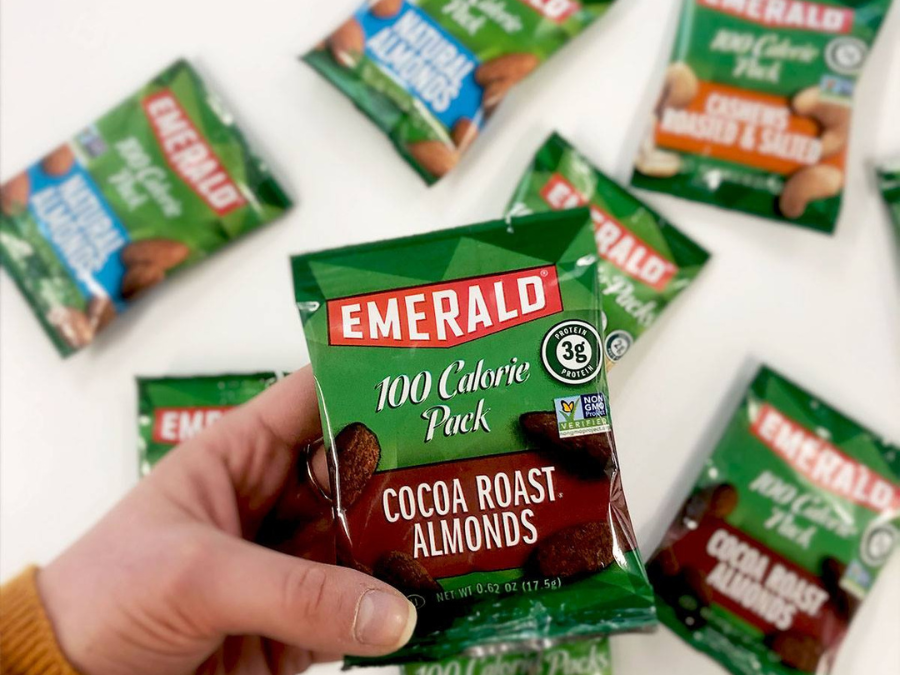 US-based food giant Campbell Soup Co. has announced the sale of the Emerald Nuts brand to Flagstone Foods.
The canned soup and meatballs manufacturer acquired the Emerald business as part of the acquisition of local better-for-you snack manufacturer Snyder's-Lance in 2018. It formed its Campbell Snacks branch with the buyout.
Emerald is a manufacturer and distributor of private-label healthy snacks. The business generated net sales of $66m in FY 2022 and $46m for the nine-month period ended April 30, 2023.
Financial terms of the transaction were not disclosed.
Chris Foley, executive vice president and president of Campbell Snacks, said: "The sale of the Emerald business is part of our on-going strategic process to create even greater focus on driving accelerated growth across our snacks division and power brands."
Flagstone was acquired by Atlas Holdings in 2019 and in late 2022 hired CEO Harry Overly to accelerate the company's growth as a snacking solutions provider.
Overly said: "Adding Emerald Nuts to our portfolio establishes a new avenue for Flags to service our customers with innovative snack products and unites two industry leaders with a shared commitment to the highest levels of product quality and innovation.
"Our Flagstone team is excited to welcome Emerald as a transformative acquisition to our portfolio and we're looking forward to continuing to drive growth for both Flagstone and our retail partners."
Campbell said it does not expect the divestiture to have a material impact on its fiscal 2023 financial results. The transaction is expected to be dilutive to earnings per share by approximately $0.01 in FY 2024, reflecting the timing of a transition service agreement and cost actions.
The company generated net sales of $8.6bn in FY 2022 and is divided into two arms, 'meals and beverages' and 'snacks'.
Campbell raised its full-year revenue forecast this March, after favourable second-quarter results that revealed sales in its snacks division had risen by 15% year-on-year.