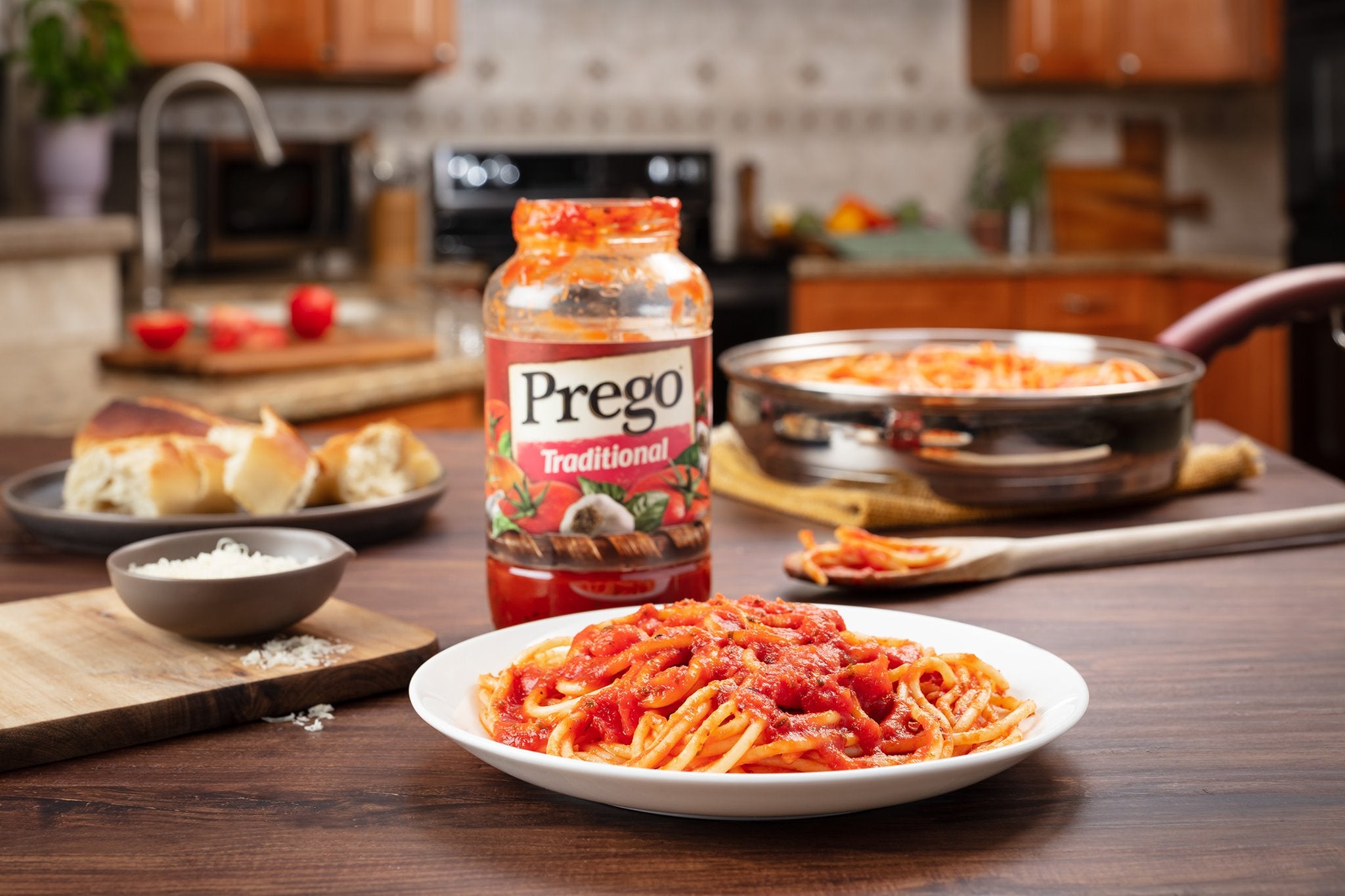 Campbell Soup Co. expects volumes to improve as pricing actions to offset inflationary pressures start to come down.

The US soups, snacks and prepared meals giant raised prices by 12% in its fiscal third quarter to 30 April, less than a 14% increase in the previous three months, as "core" inflation eased.

Volume/mix suffered, however, with a negative 7% print, albeit impacted by Campbell cycling a build-up in retailer inventory levels a year earlier which have now returned to "targeted levels".

Pricing for the year so far rests at 14%, with volume/mix down a more conservative 3% over the nine months.

"We do expect pricing to begin to come down and volumes to improve," president and CEO Mark Clouse told analysts yesterday (7 June) on a call to discuss the latest results, noting the snacks part of the business is "on fire" and "hitting on all cylinders".

In soups, while Clouse said Campbell was facing "some pressure" from private label, the company is "being very thoughtful about the longer-term strategic game in [the] condensed" part of the portfolio. "Our Pacific brand was the fastest-growing ready-to-serve brand in the quarter," he said, referring to the Pacific Foods business acquired in 2017.

CFO Carrie Anderson said the Prego pasta sauces and Snyder's of Hanover snacks maker had instigated four rounds of pricing to date, the latest at the start of the third quarter, when revenue rose 5% to $2.2bn on a reported and organic basis.

Year-to-date sales were up 11% on both counts at $7.3bn. Guidance for the year was reaffirmed at $8.5bn, representing 8.5-10% reported and organic annual growth.

Anderson said Campbell faced core inflation in the third quarter of around 8%, down from 15% in the same three months a year earlier and 14% in quarter two.

"Definitely, we're still in an inflationary environment but it's going in the right direction," she said during the Q&A to address the gap between the gross margin and inflation. "Price was still a healthy contributor for us in the quarter as well."

The gross margin declined 60 basis points to 30.9%, "driven primarily by unfavourable volume and mix", Anderson said.

Campbell's EBIT margin decreased 110 points to 14% due to the decline in the gross figure, along with an "expected 50 basis-point impact of lower pension and post-retirement benefit income year-over-year", Anderson explained.

"We expect volume trends to improve into fiscal '24 as we fully cycle pricing. Price elasticities remain below historical levels, illustrating the continued underlying strength of our brands," she added.

Elsewhere in the full-year guidance, adjusted EBIT was left at $1.3bn, an increase of 4.5-6.5%. And adjusted earning per share are still expected at $2.95-3.00, up 3.5-5%.

For the third quarter, adjusted EBIT rose 9% to $1.1bn, while adjusted EPS climbed 10% to $2.50.

"Our guidance appropriately considers the current environment, prior year comparisons, normalised investment levels, and absorbs the divestiture of the Emerald nuts business," Clouse said as he noted Campbell's customer service levels have recovered to the pre-Covid era, now standing in the "mid-to-high 90s".