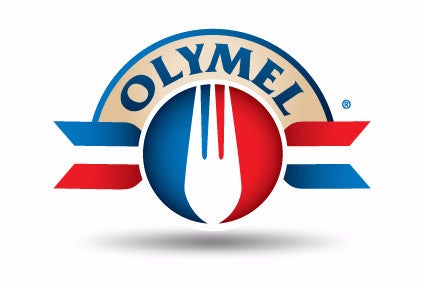 Olymel is set to cut around 80 jobs as it eases its hog production in western Canada.
The Canadian pork producer revealed that it will be closing five sow units in Alberta and one in Saskatchewan, dropping Olymel's western sow herd from 57,000 to 40,000..
The barns will be wound down over the next few months and remain closed "until market conditions improve", according to a statement from the company.
Olymel, which employs more than 13,000 people, stated that the closure of the sow farms will result in a net reduction of approximately 200,000 market hogs annually to Olymel's Red Deer slaughter plant from company-owned farms.
However, it suggested the impact will not be felt until 2024 and will be subject to independent hog supply availability.
Yanick Gervais, CEO of Olymel said: "Over the past two years it is well documented that Olymel has experienced significant losses in the processing of fresh pork as a result of limited market access globally.
"Now, coupled with stubbornly high feed costs resulting in unprecedented losses in the hog sector, we have little choice but to retract and position ourselves for success in the future when conditions improve. I am confident that the changes being implemented in Olymel's western Canadian integrated hog sector will provide the foundation for ensuring that success."
Olymel has offered all affected staff positions elsewhere in the company or on a placement.
This latest headcount cut follows several other recent closures from the Canadian group after initiating a "reorganisation plan" in 2021.
Olymel closed a pork facility in Vallée-Jonction in Quebec last month, cutting 994 jobs. In February, the company axed 170 positions with the closure of two plants in Blainville and Laval.