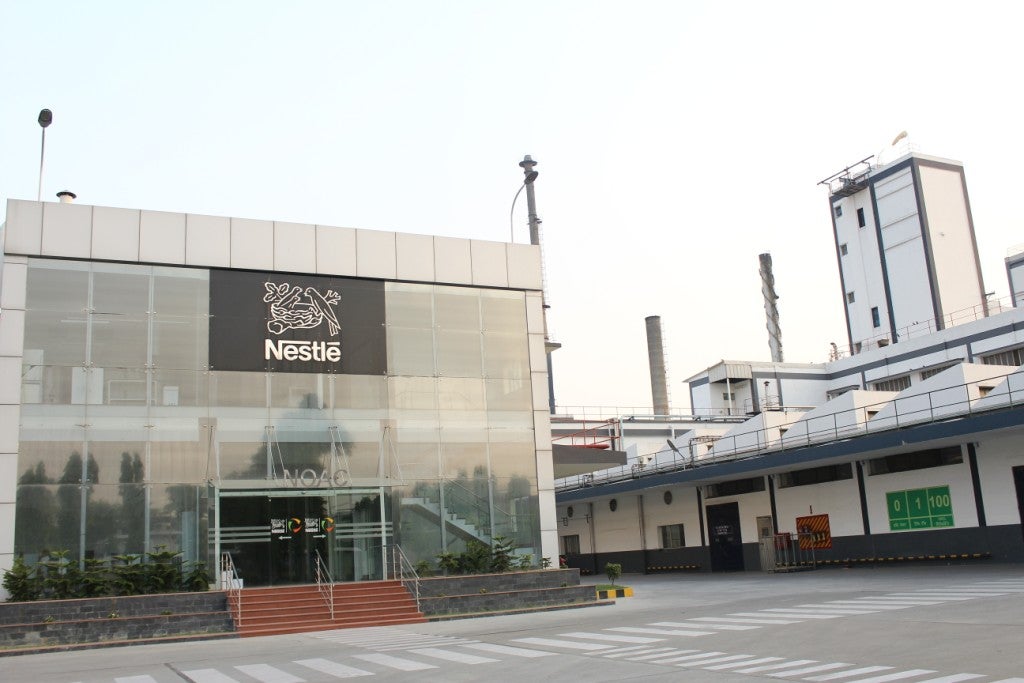 Nestlé plans to invest INR50bn (US$613m) in India by 2025 to accelerate its existing business in the country and capitalise on new growth opportunities, it has announced.
The funds will be used on capital expenditure, setting up new plants, acquisitions and an expansion of its product portfolio, CEO Mark Schneider told a press conference.
It marks the company's biggest investment in India since it started manufacturing there in 1961.
Since then, it has invested a total of INR80bn in the south Asian country, Nestlé confirmed to Just Food.
Schneider said the investment will also go into development works, brand building and meaningful contributions on the ground. He also said it would be "very happy" to explore opportunities for M&A.
Nestlé India chairman and managing director Suresh Narayanan said the company plans "to leverage new opportunities for growth, whether it is plant-based proteins, healthy ageing, healthy snacking, leveraging some of the Indian grains into products for the company".
It would not comment further on details of its plans, which are subject to clearances and approvals.
India ranks among the Swiss giant's top ten markets and sales in Indian rupees rose by 10.8% between 2020 and 2021.
Nestlé has nine factories in India involved in powdered and liquid beverages, milk products and ice cream, nutrition and health science, prepared dishes and cooking aids and confectionery.
Nestlé India, which has headquarters based just outside of New Delhi, set up its first manufacturing facility (pictured) at Moga, Punjab, in 1961. Its sales and marketing is done from four branch offices in Delhi, Mumbai, Chennai and Kolkata.
In its half-year results, Nestlé said the South Asian market had recorded "broad-based double-digit growth, due to distribution expansion and increased brand equity".
It said India had seen growth across most categories, led by Maggi, KitKat, Nescafé and foodservice dedicated group Nestlé Professional.
It comes after further expansion in a key emerging market earlier this year as Nestlé announced it was increasing its investment in Brazil, another of its top-ten markets.
Forty per cent of the investment, BRL730m (US$135.3m), was set to be funneled into a new pet-food factory in Vargeão, south-eastern Brazil. The rest was to be spent on projects to boost new production lines, efficiency, technology and on efforts linked to environmental sustainability.