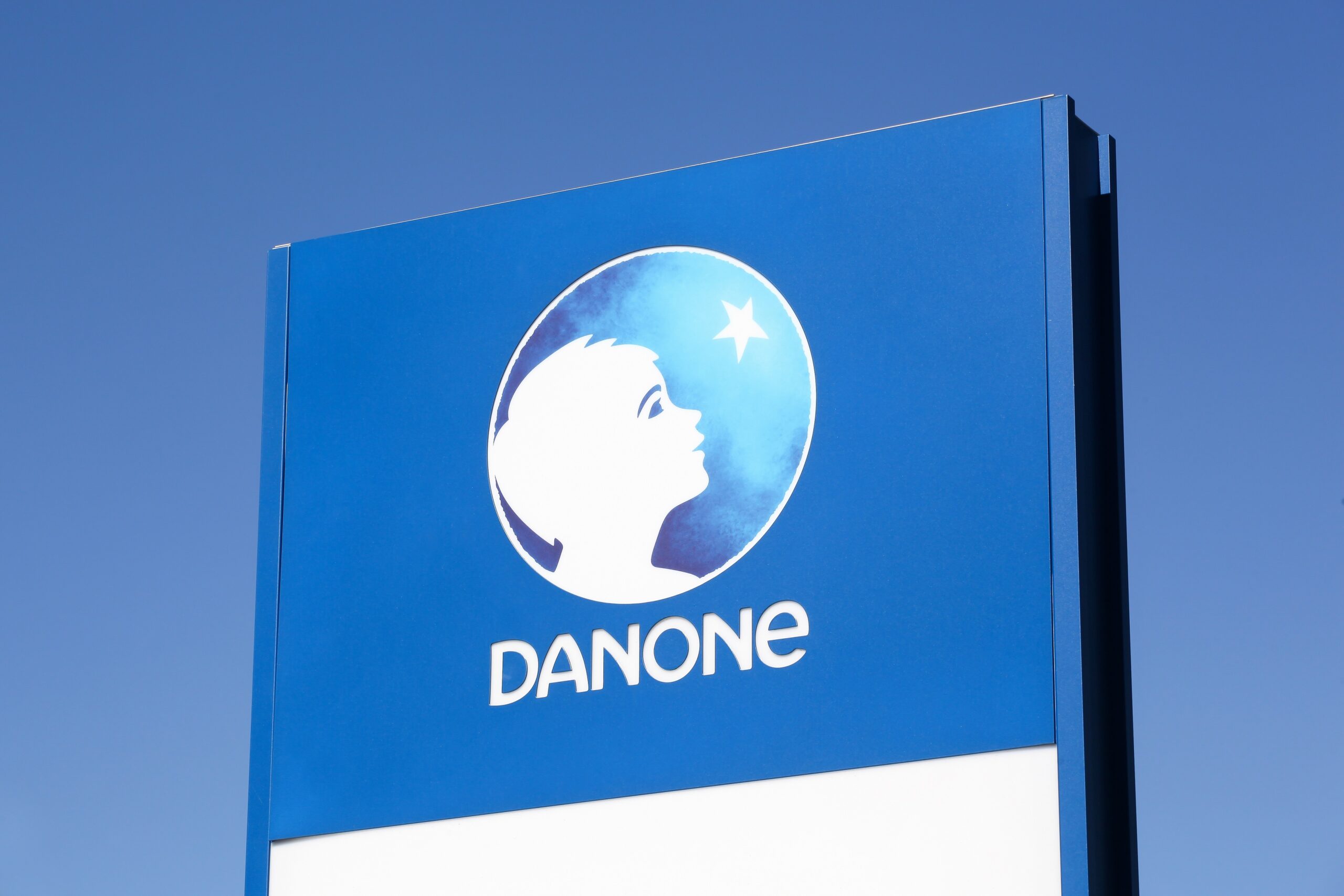 Danone is to acquire Dumex, the China infant-formula supplier, six years after selling the business, as part of a clutch of transactions that will see the end of the French group's links with Mengniu.
All three transactions are subject to regulatory approval. However, if waved through, Danone is to buy Dumex from Hong Kong-listed infant formula and soy milk producer Yashili International Holdings.
When Danone sold Dumex to Mengniu-controlled Yashili in 2016, the company said Dumex's sales had failed to recover from a safety scare two years earlier. In 2013, Dumex suffered from a scare involving supplier Fonterra when there were concerns an ingredient could be contaminated with botulism. It transpired that the recall was a false alarm.
Separately, Danone is to sell a 25% stake it owns in Yashili to co-shareholder China Mengniu Dairy Co. Danone bought the shares in Yashili, already then majority-owned by Mengniu, in 2014.
The third deal will see Danone sell a 20% stake it owns in a chilled-dairy products venture called Inner Mongolia Dairy.
In a statement, Danone said it is not necessary for the three transactions to close at the same time. The company added the earliest they could be finalised would be this year.
If the deals are sealed, they would mark the end of Danone's partnership with Mengniu, which was first established in 2013 on fresh-dairy products.
Last year, Danone sold a 9.8% stake it held in Mengniu for HKD15.4bn (US$1.96bn).
"China remains highly strategic for Danone, and today's announcement will notably allow the company to further expand its ability to locally manufacture infant milk formula products," Danone said. "In line with Danone's capital allocation priorities, the expected proceeds will be dedicated to further deleveraging the company."
According to Mengniu, it will pay CNY1.6bn (US$237.9m) for the Inner Mongolia Dairy stake. Danone is to pay CNY850m to Yashili for Dumex.
Mengniu, meanwhile, plans to take the publicly-listed Yashili private by buying the remaining circa 24% of the business. The Yashili privatisation transactions are worth HKD1.4bn.
Buying Dumex gives Danone two domestically-labelled infant-formula products and a factory in Shanghai, Pascal Boll, an equity analyst covering the French company, said.
Boll praised Danone for the three transactions, explaining the company "walks the talk and starts to rotate its portfolio". In March, the group had told analysts up to 10% of its business could be up for "rotation" through acquisitions or disposals.
"The transaction simplifies the balance sheet, fortifies the strategy in specialised nutrition and frees up additional capital," Boll said.
In 2021, Danone's specialised nutrition business, which houses its infant-formula interests, generated sales of EUR7.23bn (US$7.6bn), up 0.5% on a year earlier, or 1% on a like-for-like basis. The recurring operating profit from the division stood at just under EUR1.7bn, compared to EUR1.76bn in 2020.
In the first quarter of this year, Danone grew its sales from specialised nutrition by 11.7% to EUR1.92bn, or by 9.5% like-for-like. The Nutricia owner said the division benefited "from a low base of comparison" as demand grew. In China, its infant formula business grew at a "mid-teens" rate.
"We closed the quarter with another strong market share performance on both China and international labels, which bodes well for the resilience of our Chinese infant milk nutrition platform moving forward," CFO Juergen Esser said.
Just Food analysis, April 2022: China backs local infant formula – but weak birth rate threatens whole market