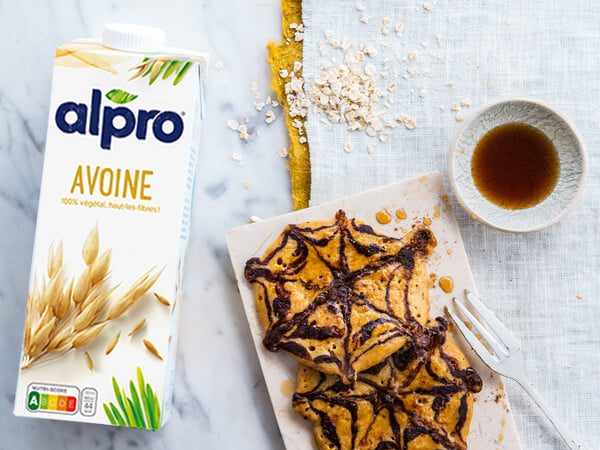 French dairy major Danone is to spend EUR43m (US$49m) converting a domestic dairy factory into a production base for its plant-based Alpro brand.
Danone said in a statement issued yesterday (17 November) that it will convert its Villecomtal-sur-Arros dairy plant in southern France to "seize growth opportunities in plant products and meet new consumer expectations".
The move, which will see new production lines installed, follows a EUR16.5m investment earlier this year in its Alpro plant in Issenheim in eastern France.
Danone said the Villecomtal-sur-Arros investment forms part of a EUR67m project, which will also see EUR24m spent at dairies of Bailleul (Hauts De France), Pays de Bray (Normandy) and Saint-Just-Chaleyssin (Auvergne Rhône-Alpes). The company wants to adapt their production capacity for brands including Activia, Danette and Light & Free.
The transformation of the Villecomtal-sur-Arros site is planned for the autumn of 2022 with the first dairy milk-alternative drink products under the Alpro brand produced there in the second quarter of 2023.
Explaining the rationale behind its decision, Danone said the French plant-food market has tripled in the past seven years and is expected to grow by a further 50% by 2025.
It said it wants to increase its domestic production capacity of plant-based drinks by more than 25% by 2024.
François Eyraud, managing director of Danone Fresh Products France, said: "We observe consumers' interest in plant-based recipes, which are a simple solution for those who want a more varied and diversified diet.
"This project would allow Villecomtal-sur-Arros to support a growing market by becoming a benchmark site in Europe for the production of vegetable drinks mainly made from oats, while reducing its 70% carbon footprint. It would also allow us to continue to support the development of our dairies in the heart of French territories."
Danone acquired Alpro in 2017 via its $12.5bn acquisition of US organic food producer WhiteWave.
In February, it announced it was acquiring US plant-based foods specialist Earth Island.
Speaking in October, as the company released its third-quarter results, Danone CEO Antoine de Saint-Affrique said that while its plant-based portfolio had delivered "strong" mid-single-digit growth, it was "definitely not at the level of our expectations".
He said plant-based performance in North America was "penalised this quarter by supply and logistic issues". However, in Europe, de Saint-Affrique said "Alpro delivered another quarter of double-digit growth, notably led by a strong performance of the recently re-launched oat range that registered another quarter of strong growth".
Sales for Danone's EDP division – of which plant-based is part – were up by 4.1% in the quarter to EUR3.26bn on a year-on-year basis.