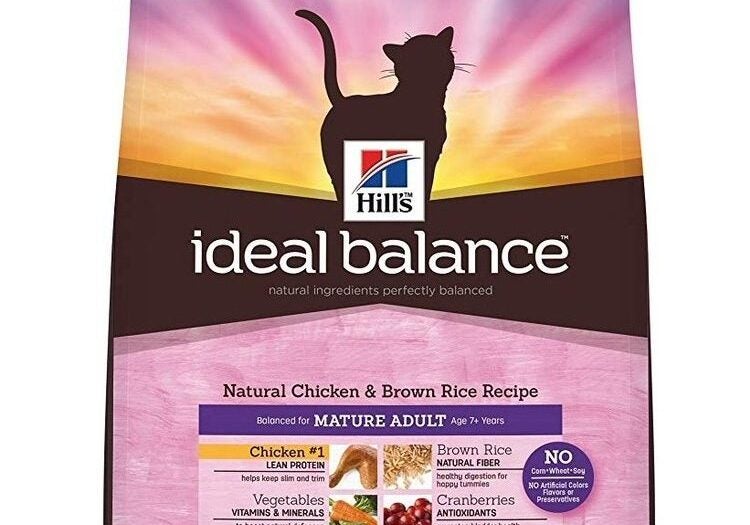 US pet-food business Hill's Pet Nutrition will see its margins pick up during 2023 after pressure in recent quarters, owner Colgate-Palmolive says.
On an organic basis, Hill's sales rose 14% in the first quarter of the year, marking another quarter of double-digit growth.
The recent sustained sales growth at Hill's meant in 2022 the division accounted for 20% of Colgate-Palmolive's group sales, up from 16% in 2019.
However, the operating profit the toothpaste giant generated from Hill's fell 10% year on year in the first quarter of 2023. As a percentage of net sales, Hill's operating profit was 17.2%, down 620 basis points on the first quarter last year.
In October, activist investor Third Point acquired shares in Colgate-Palmolive Co. and called for the company to divest Hill's, arguing there was "meaningful hidden value" in the division.
On a conference call with analysts to discuss Colgate-Palmolive's first-quarter results on Friday (28 April), the company's management asked how quickly Hill's margins could recover.
Noel Wallace, Colgate-Palmolive's chairman and president and CEO, cited a series of factors putting pressure on Hill's profitability – input costs, the expense of integrating recently-acquired factories from US peer Red Collar Pet Foods and investment in marketing.
"As we look forward, strategically, margins will improve sequentially as we move through the back half of the year," Wallace said. "Plant efficiencies will continue to deliver progress in that regard. We'll get the constraints out of our existing plants, which we're running at full throttle [and] that will allow us to be far more efficient in those plants. Overall, strategically, the business is doing very, very well. We need to focus on the middle of the P&L and the progress is there to do that."
CFO Stan Sutula pointed to another influence on Hill's margins that he suggested would lessen in the quarters to come – the impact of producing private-label products, which he said had a "slightly over 400 basis points impact" on the division.
"Now, through time, that private label will wind down, and that will be over the next couple of years as we slowly wind down that contract and then backfill it with Hill's volume at Hill's margins," he said. "I think where Hill's is right now is well positioned. I think we'll see sequential improvement in margin as we go through the year. We're going to manage that carefully so we can continue to supply our clients and we saw material improvement in case-fill rates coming out of the first quarter."
During the opening three months of the year, pricing accounted for 11.5 percentage points of the 14% growth seen at Hill's. Volumes did rise, growing 2.5%.
Berenberg analyst Fulvio Cazzol questioned Colgate-Palmolive's management for their thoughts on the medium-term growth prospects of the wider pet-food category in the context of Hill's investment in capacity – and amid similar plans by competitors. Last week, Nestlé CFO François-Xavier Roger said the Purina owner would invest in its capacity during this year and 2024 to attempt to resolve "constraints" in its production.
Cazzol asked if the investment could mean the balance in supply and demand "turns less favourable" and weighs on manufacturers' pricing power.
Walker insisted Hill's could benefit from the nature of its product portfolio, the brand's "low penetration" and from its own investment in capacity, including in the US and in Italy.
"Coming through Covid, pet adoptions increased quite significantly. Those pets will continue to obviously age and we will have obviously therapeutic and wellness products delivered for an ageing pet population," he said.
"We've talked about the low brand penetration and brand awareness of the Hill's franchise, so we feel even if the market softens a bit, which we have not necessarily seen – a little softness in volume, but not necessarily in value, as you see premiumisation continuing to grow the market today – we feel we have the right portfolio of brands to continue to grow and the right investment strategy – hence, the aggressiveness of the advertising – to ensure we're building brand awareness and penetration off the lower levels that we have today.
"We also feel we've got opportunities internationally that we have yet to exploit given some of the capacity constraints that we have and so we'll continue to obviously go after those moving forward.
He added: "I can't address the capacity issues or where the capacity is in the market. We're obviously putting capacity for our business and we see that as a real plus for us as we move forward, not only to drive better efficiencies in the plants that we currently produce in but, as we bring [the new factory in] Tonganoxie up to line, as we bring the Italian facility up to speed relative to our recipes, we feel we have real growth opportunities to continue to expand those segments where we weren't competing nearly as aggressively in the past. And so overall, that will not only drive our business but will drive the category as well, given the levels of support that we'll continue to bring to our retailers."