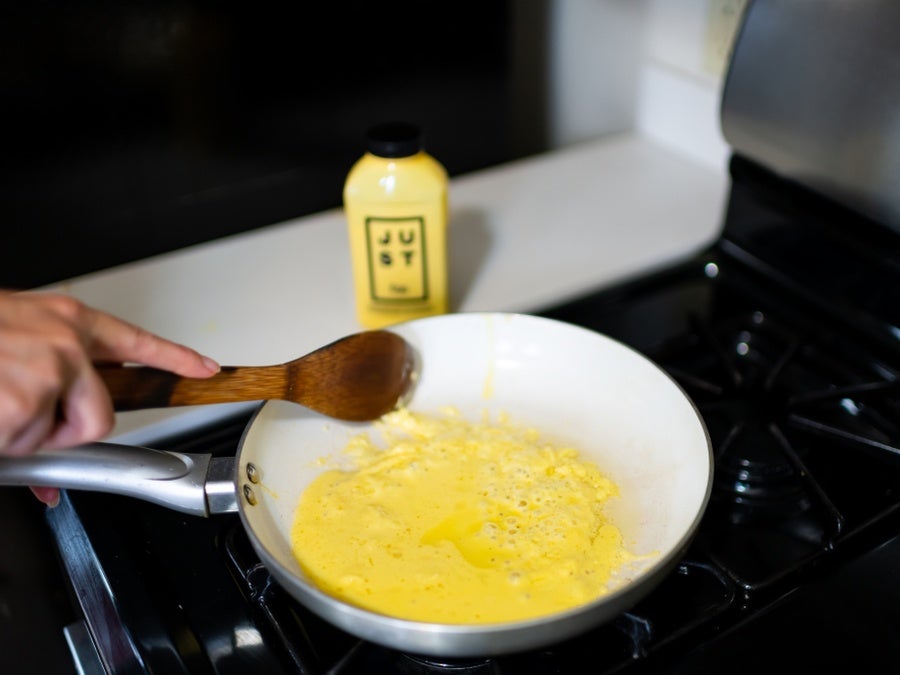 US food company Eat Just is cutting 18% of its workforce at its plant-based egg division Just Egg.
The move could affect around 40 employees, mostly in the US, and are necessary for profitability, the company said.
CEO and co-founder Josh Tetrick told Bloomberg: "We should be at the place where [Just Egg is] able to operate profitably without the need for any external capital."
He said while investor capital is necessary for long-term growth and innovation, sales of the products should cover day-to-day operational costs.
Tetrick founded the company in 2011 and its flagship product, Just Egg, is a plant-based alternative made from mung beans. The product was launched in the US in 2019 and has since sold the equivalent of 360m eggs, Tetrick told Bloomberg. The division's sales volumes and household penetration are at their highest levels to date, he added.
Tetrick said it has 20 ongoing cost-saving initiatives within the egg division in addition to the job cuts. These include changing ingredients, consolidating operations and increasing production efficiency.
Good Meat survives job cuts
Eat Just has also developed "the world's first-to-market meat made from animal cells" under the Good Meat cultivated-meat division. This division will not see any layoffs, the company said.
In January, the firm said it would scale-up the production of cell-based meat in Singapore after receiving approval from the local regulator for its "serum-free media".
Removing serum – the fluid component of blood used in bioreactors to cultivate animal cells into the muscle, fat, and connective tissues needed for meat production – as the media or growth trigger for the cell-based meat process is seen as a major factor in driving down costs and potentially expanding the commercialisation of lab-created protein.
Eat Just – formerly known as Hampton Creek – claimed the approval was the first of its kind and paves the way for the production of larger quantities of chicken made from cells instead of slaughtered animals.
Last year, it received funding from Alibaba-backed C2 Capital Partners and said it was hoping to expand in China. C2 Capital Partners put up US$25m to support the company's efforts.
Eat Just's job cuts follow reports in January that rival US plant-based meat group Impossible Foods planned to sack a fifth of its staff. The California-headquartered company reportedly offered "voluntary separation payments and benefits to employees at the end of 2022".
And last year, Beyond Meat added to the concern about slowing plant-based meat sales growth in the US as it slashed its outlook by as much as US$95m and cut 200 jobs.
See Just Food's guide: Leading the charge – the companies at the cutting edge of cell-based protein product development