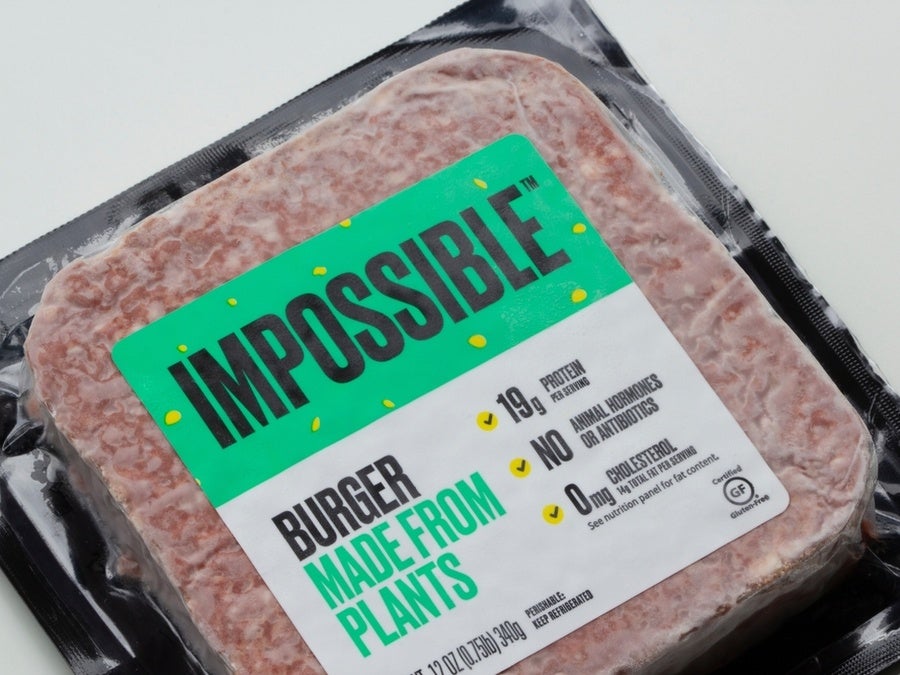 US plant-based meat manufacturer Impossible Foods is reportedly planning to cut around a fifth of its workforce.
The California-headquartered company, which makes chicken, pork and beef alternatives, reportedly employs around 700 staff, meaning over 130 could face job losses.
According to a source cited by Bloomberg, Impossible Foods also offered "voluntary separation payments and benefits to employees at the end of 2022".
Impossible Foods' reported plans follow similar news in November, when up to 50 roles were slashed as part of a restructuring exercise under new CEO Peter McGuinness.
A spokesperson for the privately-owned company confirmed at the time that "fewer than 50" jobs had been cut following "organisational changes that strengthen our company and establish clear supply-and-demand functions".
Peter McGuinness, former COO at US dairy and alt-dairy business Chobani, joined Impossible Foods in March last year, succeeding Pat Brown.
There are questions about the trajectory of the plant-based meat sector in the US due to falling sales and job cuts across the sector.
In October, Beyond Meat announced it had cut more than 200 jobs – around 19% of its workforce – and it lowered its sales guidance for the second time in its fiscal year against a backdrop of slowing category sales and economic headwinds.
A month later, Ethan Brown, Beyond Meat's founder and CEO, said the company was going to adjust its pricing model after admitting cost-conscious consumers are not buying into its offering.
Last year also saw JBS, one of the world's largest meat processors, add to the question marks surrounding the alt-meat category's prospects in the US by ditching its local plant-based meat operation a little more than two years after launching the unit.
Meanwhile, Maple Leaf Foods in Canada launched a review of its animal-free protein operations at the end of 2021 following a third straight quarter of declining sales, concluding that consumer demand did not live up to its expectations and assumptions.
Earlier this month, however, it announced a deal with US food technology start-up The Better Meat Co. to explore alternative-protein innovation.
Maple Leaf said it has reviewed the cost base of the division, made moves to "right-size" the unit's manufacturing network and looked again at its revenue management. The tie-up with The Better Meat Co. indicates it is looking at longer-term innovation work.
Just Food contacted Impossible Foods for comment.
Just Food analysis, January 2023: Patience – and innovation – needed as US plant-based meat market slows