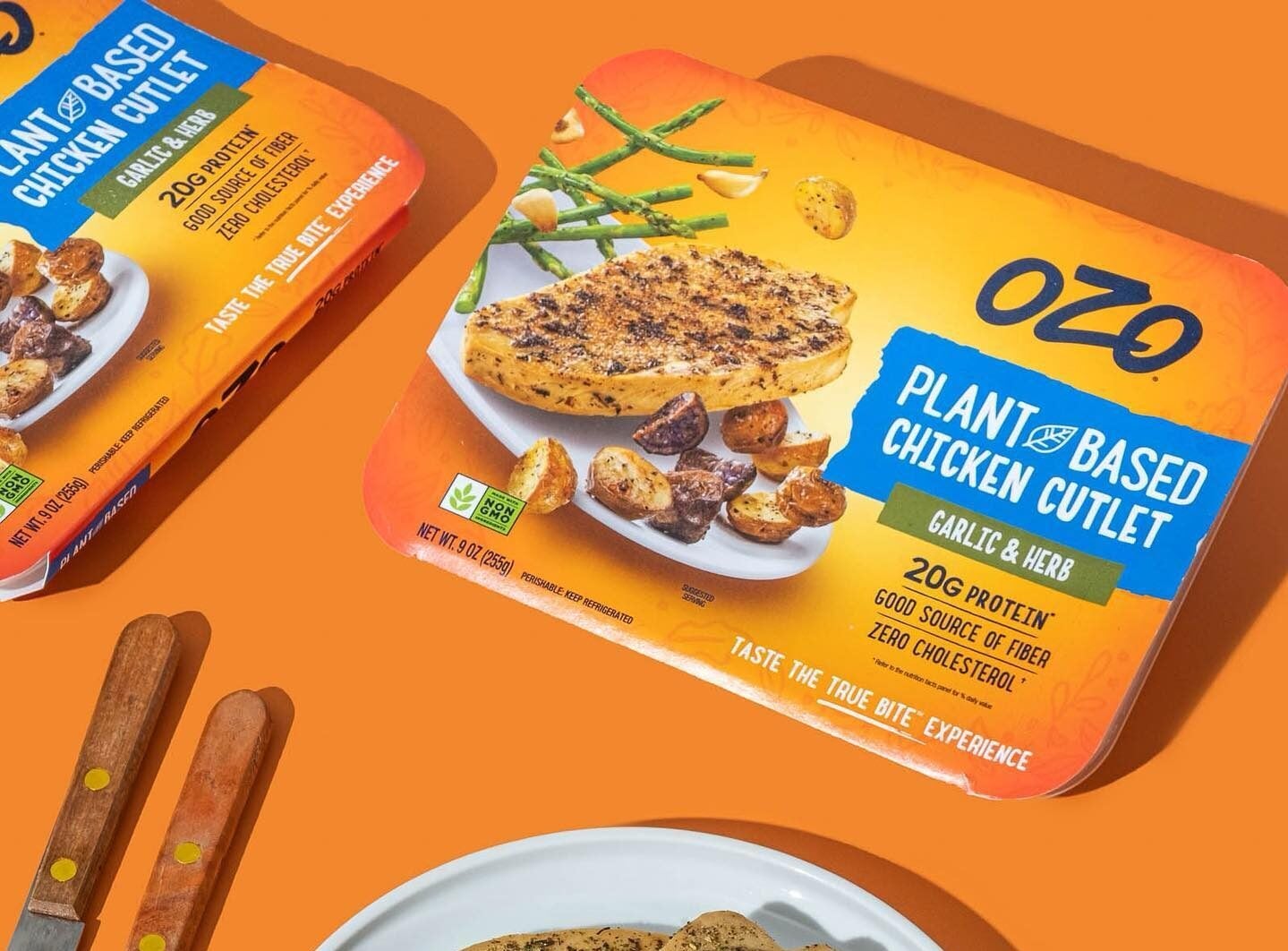 Brazilian meat major JBS is ditching its Planterra Foods business unit in the US just two years after the subsidiary launched its Ozo alternative-protein brand.
JBS' US division, based in Greeley, Colorado, is also closing the Planterra Foods factory in Denver. In a statement sent to Just Food, Brazil-listed JBS said, without providing numbers, that it is "actively working" with the affected employees to provide jobs at other US sites.
This publication had not heard back from JBS to clarify how many staff work at the Denver plant and to ascertain when the site is due for closure. However, the Denver Business Journal reported on Saturday (1 October) that more than 100 jobs would go.
"JBS USA has made the decision to discontinue operations in its US-based Planterra business unit. We continue to believe in the potential of plant-based options for consumers and remain committed to the alternative-protein market," the statement read.
Plant-based meat has been the subject of slowing category growth of late, particularly in the US, with some industry watchers saying previous assumptions over the market potential were overblown.
Planterra said when the business introduced the Ozo brand that it was targeting flexitarians. However, questions have since been raised about the frequency of consumption and repeat rates by that consumer group.
Last month, Canadian alternative-meat group, The Very Good Food Company, put its business on the market. Meanwhile, Canada's Maple Leaf Foods had previously curtailed growth expectations for the meat-free part of its operations on the back of a strategic review. Beyond Meat has also seen sales come under pressure.
A year after launching Planterra, JBS acquired a plant-based business in Europe, Vivera in the Netherlands. The Sao Paulo-headquartered company also makes meat alternatives under its animal-protein brand Seara. JBS suggested today (3 October) those businesses are safe.
"JBS will focus its efforts on its plant-based operations in Brazil and Europe, which continue to gain market share and expand their respective customer bases," it said in the statement.
Planterra rolled out the Ozo brand to the retail and foodservice channels across the US in the spring of 2020 featuring burgers and meatballs made from a blend of pea and rice proteins. Those proteins were supplied by another US business, Colorado-based MycoTechnology, which uses the fermented roots of Shiitake mushrooms, or mycelia.
The Ozo brand, which also includes plant-based breakfast sausage patties, bacon and nuggets, was then introduced into Canada, followed by the out-of-home channel in the Baja and Yucatan peninsulas of Mexico. Planterra also planned to launch products in Puerto Rico and the Caribbean islands, the company said last year.
JBS does not separate out sales revenue for its plant-based operations or brands. Last year, the group generated BRL350.7bn (US$67.7bn), an increase of 29.8%, with adjusted EBITDA of BRL45.7bn (+54.5%). Net income rose more than 300% to BRL20.5bn.
Third-quarter results are due to be published on 10 November. Second-quarter revenue was BRL92.2bn (+7.7%) and adjusted EBITDA stood at BRL10.4bn (+11.5%). However, net income fell 9.8% to BRL4bn.
See Just Food's latest analysis of the category: Spectre raised of plant-based meat fragility as Very Good Food goes on the market