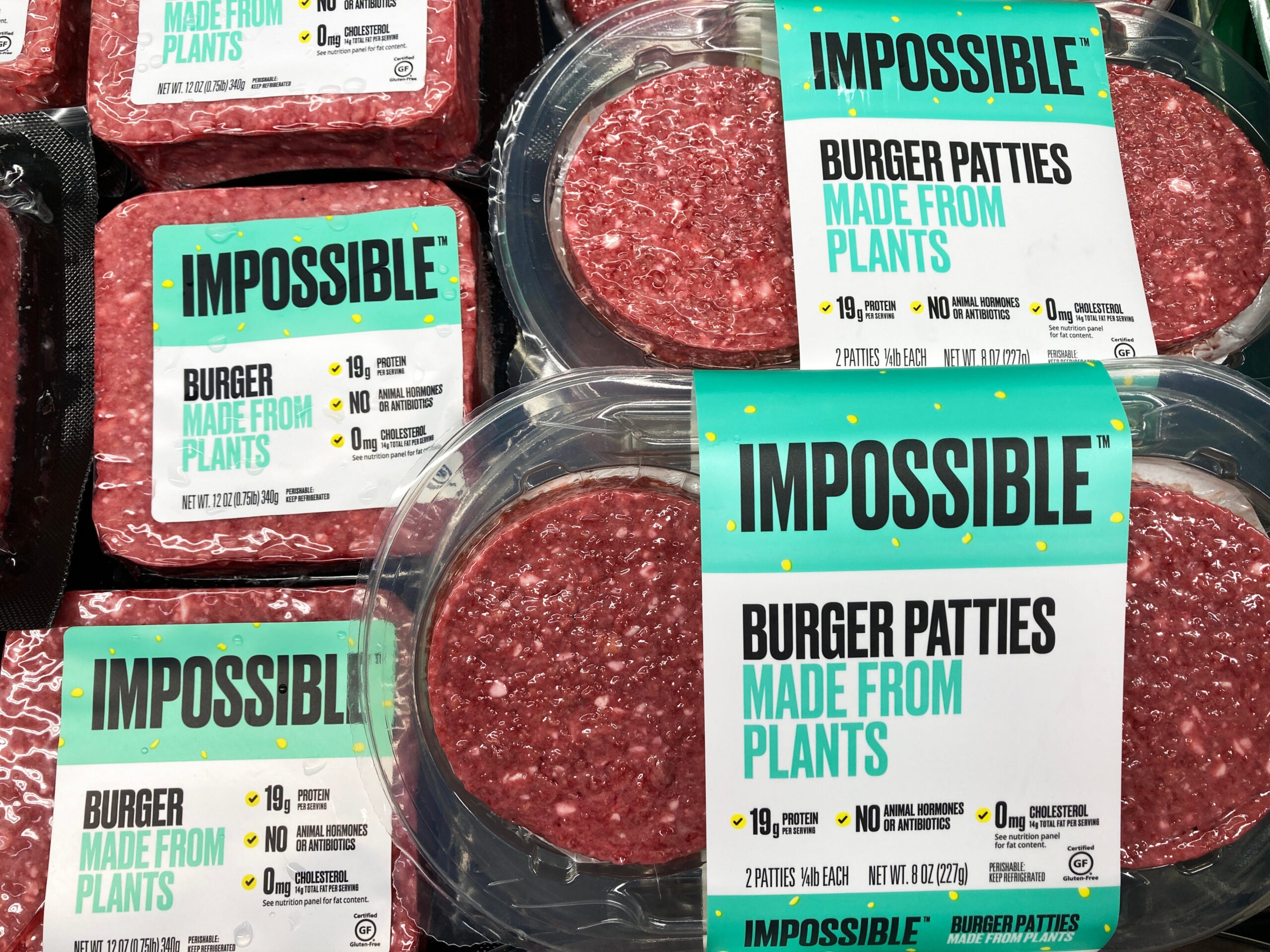 Peter McGuinness, the former chief operating officer of US dairy and alt-dairy business Chobani, is to succeed Pat Brown as CEO of meat-substitutes business firm Impossible Foods.
Brown, who founded the California-based Impossible Burger manufacturer in 2011, will remain a director and take on the title of chief visionary officer to focus on new initiatives.
McGuinness takes over on 4 April with a brief to increase distribution and oversee the global expansion of a growing product range. Outside the US, Impossible Foods is present in markets in Asia, as well as Australia, where this week it launched into the country's grocery retail sector.
In a blog post, Brown said: "As Impossible's business has grown in size, scale and complexity, the demands of that business have increasingly encroached on the time I have available to lead strategic initiatives, to communicate our mission to the public and policy-makers and, most importantly, to guide the research and technology innovation that continues to power our long-term success.
"Given the momentum of our business, our accelerating product pipeline, on-going international expansion and the magnitude of our mission, the leadership demands of the commercial business will inevitably continue to grow."
He added: "Peter [McGuinness] brings 30 years of consumer expertise, most recently as president and COO of Chobani, where he scaled operations, built a modern brand and drove business growth. Over the last eight years, Peter helped drive Chobani's mission, build its values, and expand the brand into new product categories, including plant-based probiotic drinks, oat milks, coffees and more.
"Peter and I will work together to lead Impossible and its long-term strategy, combining our complementary strengths and experience."
Impossible Foods' products are sold in more than 40,000 restaurants – including branches of Burger King – and 25,000 supermarkets across three continents.
Against a backdrop of sales slowing down in the US plant-based meat category, Brown says Impossible saw "hundreds of million dollars in annual revenue and 85% growth in quarterly retail revenue at the end of 2021".
Last month, Maple Leaf Foods, the owner of the Lightlife plant-based meat brand, said it planned to adjust its investment policy in the sector to align with a drop-off in sales. Maple Leaf saw its plant-based sales fall in each quarter of 2021. US peer Beyond Meat has also seen sales come under pressure in the retail channel.
New York State-based Chobani reportedly saw a leadership shake-up recently with a number of executives, including McGuinness, departing the company. According to The Wall Street Journal, the company has postponed plans for an initial public offering (IPO) until at least the latter half of 2022 amid unfavourable market conditions.
The publication has also reported Chobani has re-hired former executive Kevin Burns to succeed McGuinness as president and COO.
It was reported nearly a year ago that Impossible was weighing going public through a merger with a special purpose acquisition company or an IPO.
Just Food analysis: Is US plant-based meat market facing inflection point or short-term blip?