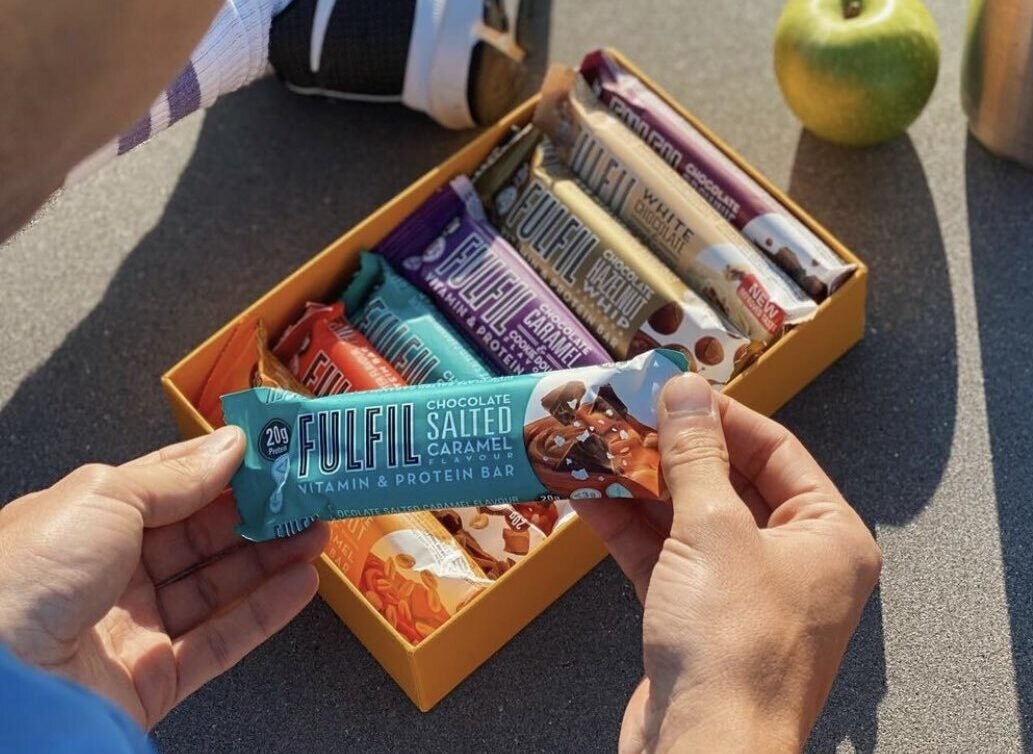 Ferrero has struck a deal to acquire Fulfil Nutrition, the Ireland-based protein-bar maker.
Financial terms were not disclosed. Another snacks giant, Hershey, has been an investor in Fulfil since 2019, when it bought a minority stake in the Dublin-based firm.
In a brief statement today (26 April), Ferrero said the deal would see it "expand in this relevant better-for-you market segment, meeting the evolving needs and trends of consumers".
Just Food has asked Ferrero for further information on Fulfil's position in the protein-bar markets of Ireland and the UK, as well as on its prospective new asset's annual sales.
When Hershey acquired its unspecified minority stake in Fulfil three years ago, local reports in Ireland said the bar supplier was expected to post sales of around EUR100m (US$106.8m) in 2019.
Hershey's investment came a year after Allied Irish Bank bought 25% of Fulfil. The deal with Hershey left Barry Connolly as Fulfil's major shareholder through his Richmond Marketing business after his two other co-founders – Niall McGrath and Tom Gannon – were bought out the previous August.
Following the Ferrero deal, Hershey is to be a minority shareholder in a new Fulfil Nutrition snack-bar business focusing on North America set up with Connolly.
Ferrero – either through itself or a holding company owned by boss Giovanni Ferrero – has acquired a number of businesses in recent years.
Last June, Mr Ferrero's holding company, CTH, bought the UK's Burton's Biscuit Company.
In 2020, through CTH, Ferrero acquired the bulk of UK business Fox's Biscuits from 2 Sisters Food Group. The same year, the Kinder egg owner bought UK cereal bar, muesli and granola business Eat Natural.
In 2019, CTH snapped up Denmark-based snacks business Kelsen, owner of brands including Kjeldsens Butter Cookies, from Campbell Soup Co. for US$300m. In April of the same year, Ferrero struck a deal to buy a clutch of biscuit and snack brands in the US from Kellogg for US$1.3bn.
This year, Ferrero has been rocked by Europe-wide salmonella infections linked to a factory in Belgium.
More than 100 children across a host of European countries have contaminated the potentially fatal bacteria after consuming the kids' chocolate treats, according to the European Centre for Disease Prevention and Control (ECDC). Recalls have been initiated across Europe, as well as by respective food standards agencies in the US, Canada, Australia and New Zealand, and Singapore.
From the Just Food archive, September 2019: Interview – Fulfil CEO Brian O'Sullivan on Hershey's investment, Brexit and the Irish snack-bar firm's ambitions