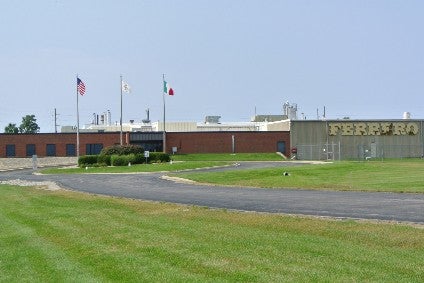 Italy-based food major Ferrero, which has grown significantly in the US in recent years through M&A, is investing in expanding its manufacturing in the country.
The family-owned giant is investing in a factory acquired in 2018 through the purchase of Nestlé's confectionery business in the US.
Ferrero is spending US$75m on a new manufacturing facility at the site in Bloomington, Illinois. The factory will produce chocolate under brands including Crunch, Raisinets and Ferrero Rocher.
Construction, which will add 70,000 square feet to the site, is projected to start by spring.
"This investment represents an important milestone as we continue to expand our offering of high-quality products for consumers across North America," Ferrero executive chairman Giovanni Ferrero said, describing North America as "a key strategic market".
The purchase of the Nestlé assets in the US is one of a series of acquisitions Ferrero has made in the country in recent years. In 2019, the company bought a series of snacks assets from Kellogg. Two years earlier, Ferrero snapped up US firm Ferrara Candy Co. and US chocolate maker Fannie May Confections Brands.
Last month, Ferrero announced a move to double production at a biscuits plant in Italy. In September, the company set out plans to invest in its manufacturing base in France to cater to increased demand for chocolate spread Nutella.