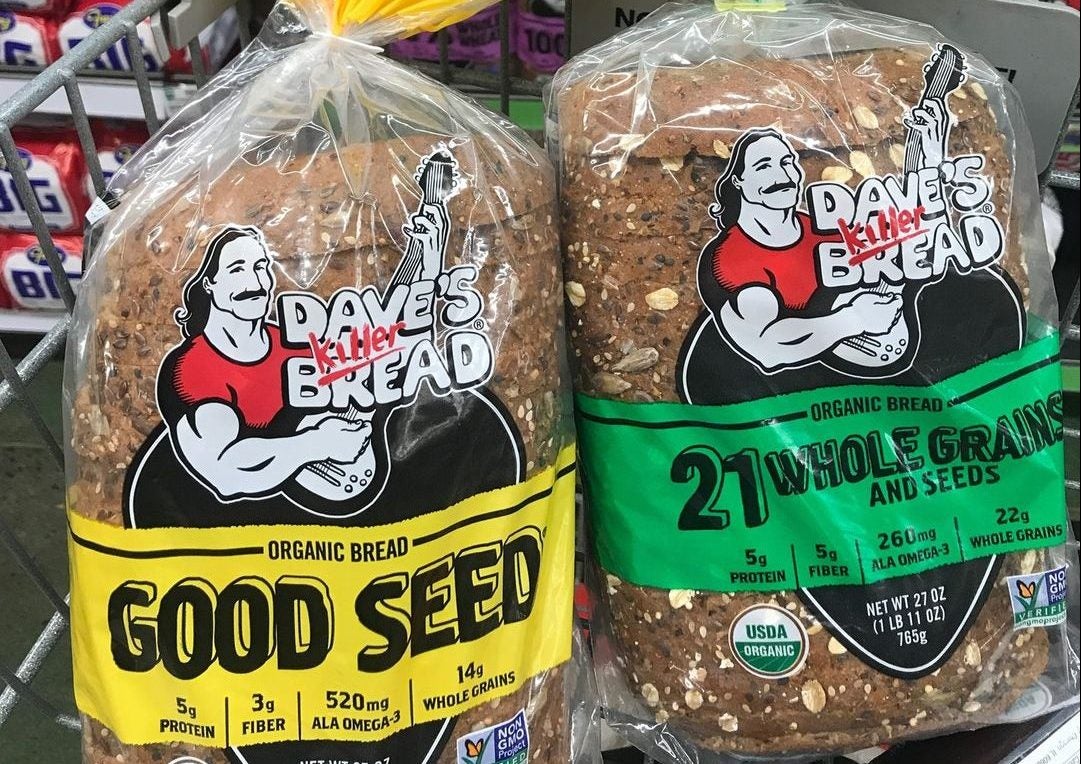 As Flowers Foods "pivots" to a more branded-centric bakery business amid a demise in private label, the US firm is eyeing a "pipeline of opportunities" in M&A.

In prepared remarks to accompany Flowers Foods' annual results on Friday (11 February), president and CEO Ryals McMullian spoke about the company's four strategic priorities: team members, focusing on brands, margins and "smart" M&A.

"We continue to monitor the deal market, which remains active," McMullian said, although he admitted, "valuations are high, but our steady free cash flow and strong balance sheet position us well to act when we have financial, commercial, and operational conviction.

Later in his round-up, the head of the Dave's Killer Bread and Nature's Own manufacturer added, "we aim to strengthen our existing business with M&A to bolster our already strong brand line-up and growth profile".

Last year, Flowers Foods made a move for Koffee Kup Bakery, buying the Vermont-based business from receivers. It had also been suggested in 2021 that McMullian's company could be a possible candidate to purchase George Weston-owned Weston Foods, a branded and own-label firm in Canada making the Dave's Killer Bread brand under license.

However, in December Weston Foods sold its ambient bakery business to "affiliated entities" of Hearthside Food Solutions, while its fresh and frozen bakery operations went to "affiliated entities" of FGF Brands.

Questioned during a Q&A session with analysts on Friday for more concrete details on Flowers Foods' acquisition plans, McMullian responded: "We have a good pipeline of opportunities that we continue to look at.

"Just for one reason or another, we haven't pulled the trigger on one because of fit or price or a combination of the two. But we continue to be active in the space. I can't predict what's going to happen this year. And I wouldn't want to sort of prognosticate there, but just know that…we continue to be active in that market."

It might be suggested that Flowers Foods could potentially look beyond its core bakery categories and even into e-commerce for any potential acquisitions, after the company recently launched branded snack bars.

"I've spoken on past calls about our new agile innovation group, which is tasked with accelerating the development of truly innovative, new products that are outside of our core categories," McMullian said. "And I'd like to highlight our first product that we've commercialised as part of that effort, our DKB Snack Bars. They will also offer access to the direct-to-consumer channel that many of our products do not."
The CEO also reiterated remarks made last November about the demise of private label, a trend he repeated has been going on for more than five years and has gained traction during the pandemic as consumers favoured branded foods.

Flowers Foods' branded retail sales "represented 60% of sales pre-pandemic, rose to 66% in 2020, and remained at that level in 2021", McMullian said, adding the "strength is due to the increase in at-home eating as many workers remain remote".
He explained his thinking on the downturn in own-label: "It certainly seemed to accelerate during the pandemic. But even as we kind of get toward the end of that, we're seeing similar trends. I mean, it was down rather significantly again in the fourth quarter. It's up a little bit in dollars so far this year. But in terms of units, it's down even as we start this year."

McMullian added: "What we would point to through our research is you're seeing a premiumisation trend in the category, where people are really gravitating toward more differentiated items.

"It really demonstrates the consumers' preference for a premium quality differentiated item. And typically, with private label in our category, you don't see a lot of that. That's the primary driver. And then as we think about the prospects for our brands going forward, with the innovation we're bringing to market, we mentioned the DKB snack bars that we're really excited about."

Meanwhile, Flowers Foods is facing the same pressures as other food manufacturers and those in other industries from rising input costs, supply chain bottlenecks and labour shortages.

The company initiated price increases last July and a second round in January as cost inflation continued to accelerate, with Flowers Foods ready to move again if necessary.

CFO Steve Kinsey told analysts: "As we messaged last year, inflation is meaningfully higher in 2022. In total, we are expecting high single-digit cost increases. Prices for commodities such as flour, fats and oils, and packaging have risen significantly, and we are doing everything in our power to offset these higher costs."

He added in response to a question on the labour front: "We're expecting kind of mid to below to mid-single-digit labour inflation throughout the year, depending on which market you're in."

However, Flowers Foods is taking other steps aside from price increases to counter the inflationary pressures.
"Fourth-quarter margins, in particular, compressed as we transitioned to higher-priced hedges, and our pricing actions lagged cost increases," McMullian noted.
"We have plans in place to offset these pressures through a combination of internal efficiencies, price increases, and steps to improve our hiring processes and working conditions, particularly in the bakeries. Our early analysis of results so far in 2002 suggests that this price increase (January) is covering much of the current inflationary pressure, though more pricing actions may be warranted in certain categories."