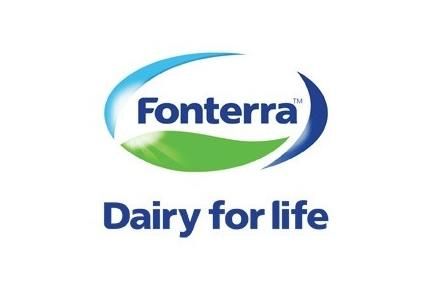 Fonterra is in discussions with Nestlé over its joint venture in Brazil as part of a strategic review of the New Zealand-based dairy giant's group operations, which also includes the closure of a plant in Australia and an evaluation of its farm network in China.
In a joint statement today (23 May), Auckland-based Fonterra and Nestlé said they had agreed to "review options for the future ownership" of their Dairy Partners Americas (DPA) Brazil joint venture, including a potential sale of the respective stakes in the chilled dairy products operation. A decision on whether to exit will be announced by the end of the year.
Fonterra, the world's largest dairy exporter is also reviewing options for its two wholly-owned "farm hubs" in China, and at the same time plans to close its Dennington plant in Australia, putting 98 jobs at risk.
Fonterra, which is listed in both New Zealand and Australia and counts Anchor butter among its brands, made the announcements in conjunction with its third-quarter and nine-month results, which showed a 9% drop in year-to-date profits in terms of "normalised" EBIT to NZD522m (US$338.7m). It also cut its full-year earnings per share forecast for the second time after issuing a profit warning in December.
EPS are now forecast in a range of 10-15 cents, from the 15-25 cents advised at the end of last year, when Fonterra lowered the outlook from 25 to 35 cents.
Chief executive Miles Hurrell commented on the review: "These decisions relate to our new strategic direction – in particular, prioritising our New Zealand milk supply and simplifying our global portfolio, which, as we have said previously, requires us to review every part of the business to ensure it meets the needs of the co-op today.
"We're on-track to share our new strategy in September. In the meantime, we're getting on and making decisions to reduce complexity and simplify our business so we can focus on where we have competitive advantages."
While Fonterra is reviewing options for the farms in China, the Asian country remains a "key market" for the company", it said.
"We have contributed to China's dairy industry by developing high quality model farms and showing there is a valuable opportunity for fresh milk in China's consumer market, and this continues to be an attractive prospect," Hurrell added. "However, this does not necessarily mean that we need to continue to have large amounts of capital tied up in farming hubs."
The decision to close the plant in Dennington relates to the trading environment in Australia's ingredients market, which has been hit by a drought and "other significant changes". Fonterra said this means there is "excess manufacturing capacity in the Australian dairy industry".
Hurrell added: "This is not a one-off for this season, it's the new norm for the Australian dairy industry and we need to adapt. We need to get the most value from every drop of our farmers' milk and, with the reduced milk pool in Australia, we must put it into our highest-returning products and most efficient assets."
The CEO said the "benefits" of the strategic review will "take time" to flow into Fonterra's financial results, which today showed a meagre 1% increase in year-to-date revenues to NZD15bn. Reported EBIT was up more than 700% to NZD386m.
The strategic announcements made today are the latest among a number of business adjustments after Fonterra posted its first ever annual loss in 2018. Earlier this month, the co-op completed of the sale of its Tip Top ice cream brand to Froneri, a joint venture between Nestlé and private-equity firm PAI Partners.
And in March, the company said it had offloaded its interest in a Venezuelan consumer joint venture, Corporacíon Inlaca, to international food business Mirona. It also said the company plans to sell its 50% stake in DFE Pharma, another joint operation between Fonterra and European dairy group FrieslandCampina.
A collaboration with China-based infant-formula maker Beingmate Baby & Child Food Co. is also at risk after Fonterra took back full control of a joint venture plant in Darnum, Australia, following a troubled relationship with the Chinese firm, which has struggled to get out of the red. While speculation in the media suggests the New Zealand co-op is planning an exit, it still retains an 18.8% stake.
As the year kicked-off, Fonterra also announced it was selling its livestock division to New Zealand-based Carrfields Livestock.
Meanwhile, investors took a mixed view of today's multiple announcements. Fonterra's shares closed down 0.5% in Sydney at AUD3.94 (US$2.70), but ended the day up 0.2% on the New Zealand exchange at NZD4.22.