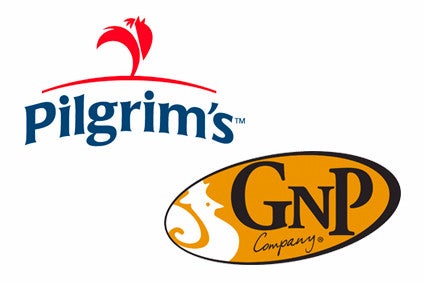 This week's major headlines included Nestle's claim it may be able to cut the sugar it uses in its confectionery by up to 40%, Pilgrim's Pride snapping up US poultry peer GNP and Amnesty International claiming child labour is being used on palm oil plantations in Indonesia.
Nestle has said its researchers have developed a new process that could enable it to cut the sugar content of its chocolate products by as much as 40%.
Pilgrim's Pride has struck a deal to buy fellow US poultry processor GNP for US$350m.
Unilever today (30 November) outlined a new target for operating margin, in part driven by plans to widen the company's use of zero-based budgeting.
Nestle, Unilever and Kellogg are among the companies that are contributing to child labour and human rights abuses, Amnesty International has claimed in a report published today (30 November).
CSM Bakery Solutions has brushed off a downgrade from credit agency Moody's, with the US bakery group insisting it is looking forward to a "successful" 2017.
Nomad Foods, the UK-based frozen foods group, today (29 November) claimed to be making progress despite reporting another quarter of falling sales.
Japanese food group Nagatanien Holdings has struck a deal to buy UK-based freeze dried fruit processor Chaucer Food Group.
RCL Foods is to axe over 1,000 staff as the South African food group battles tough trading conditions in the country's poultry industry.
Dr Oetker is looking to grow its sales in India more than six-fold by 2020 on the back of the growth of categories in which the Germany-based food giant already operates in the country, range expansion and entering new sectors.
Mondelez International has confirmed plans to close a biscuits and crackers manufacturing plant in Canada by the end of 2017.