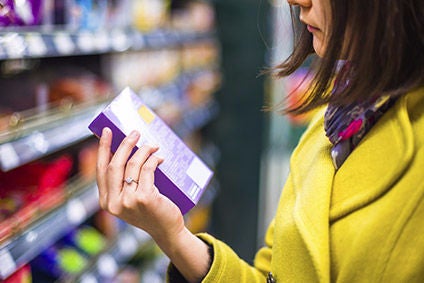 Six of the industry's major names raised eyebrows this week with a push to introduce "harmonised" nutrition labels in the EU. Meanwhile, one of the six, Nestle, separately announced a series of "2020 commitments" including the field of nutrition. Elsewhere, meat giant BRF saw its CFO resign, bakery behemoth Grupo Bimbo made an acquisition in Canada and Chobani named a new COO.
Nestle, Unilever and PepsiCo are among the food companies that are to work on devising colour-coded nutrition labels to put on products on sale in the EU.
Nestle has outlined a fresh target to cut the sodium in its food – while admitting it needed to push back its goal for reducing the amount of saturated fat used in its portfolio.
Jose Alexandre Carneiro Borges, the CFO of Brazilian meat giant BRF, has resigned.
The Canadian arm of Mexican baker Grupo Bimbo, Canada Bread Co., has acquired Toronto-based Stonemill Bakehouse.
South Africa's Pioneer Food Group told shareholders today (7 March) it is in talks about a "material transaction" which, if implemented, "may have an effect on the share price of the company".
Former Nestle executive Tim Brown has been hired by Chobani to become the Greek-style yogurt producer's president and COO.
UK firm Seabrook Crisps has indicated it is on the look-out for acquisitions after announcing it had appointed advisors to help it grow.
As the annual Fairtrade Fortnight promotional period continues in the UK, Ben Cooper spoke with Michael Gidney, chief executive of the Fairtrade Foundation, about the new partnership it has struck with Mondelez International and the future for Fairtrade collaboration with major food companies.
PepsiCo is reportedly in talks to acquire Brazil-based dairy group Vigor Alimentos.
Post Holdings, the US breakfast cereal business, is reportedly one of two bidders left in the race to buy UK peer Weetabix.