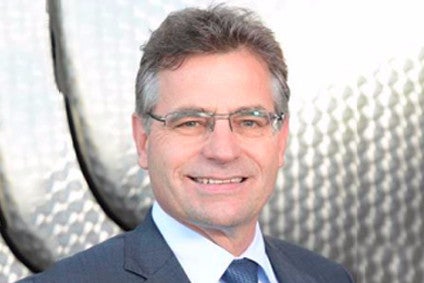 The opening week of 2017 saw Swiss dairy giant Emmi buy another goat's milk business, Australian infant formula business Bellamy's criticise its largest investor and Raisio announce the resignation of its CEO. Click on the links for the stories behind the soundbites.
"Goat's milk is in high demand and short supply in the US, but it is also a very challenging product as a result of its highly seasonal nature" – Matthias Kunz, the head of Emmi's business in the Americas, hopes the Swiss dairy group's latest acquisition in the goat's milk sector will help it meet demand.
"Bellamy's does not consider the proposal to be in the best interests of all shareholders" – Rob Woolley, the chairman of Bellamy's Australia, says a move by the Australian infant formula business' largest investor is "an unwelcome distraction" for the embattled infant formula business.
"The board of directors wants to thank Matti Rihko for his ten years' term and his excellent work for Raisio's renovation and internationalisation. Since 2006 Raisio shareholders have nearly tripled the value of their investment due to the share price increase and the nine years of increased dividends" – Raisio chairman Matti Perkonoja reacts to the resignation of CEO Matti Rihko from the Finland-based food group.
"We see the hot food-to-go sector as one area of real opportunity" – Samworth Brothers chief executive Alex Knight explains why the UK group has acquired food-to-go retailer West Cornwall Pasty Co.
"Poland is considering as a leading country in exporting poultry into the European market. The country has a vast resources and potential with low cost of production. This will also help respond better to the regional consumer base at a faster pace" – Adirek Sripratak, president and CEO of Charoen Pokphand Foods, explains why the Thai giant is to invest in Polish poultry processor SuperDrob.
"We sold our European foodservice division to OSI because we believed that it was an excellent fit for those two businesses, and because it allows us to focus on our fast-growing brands like 505 Southwestern, Lilly B's, and TJ Farm's" – Rob Holland, the CEO of Flagship Food Group, tells just-food why the US business has offloaded its European foodservice business.
"This acquisition rounds out our in-store bakery offerings by expanding our capabilities and customer base, and provides us a newly constructed facility that has ample capacity for growth and a nimble production process" – Jerry Law, senior vice president at J & J Snack Foods, on the US business' acquisition of local in-store bakery supplier Hill & Valley.
If you were out of the office during the week before Christmas, click here for the quotes that grabbed the headlines in the days leading up to the festive period.