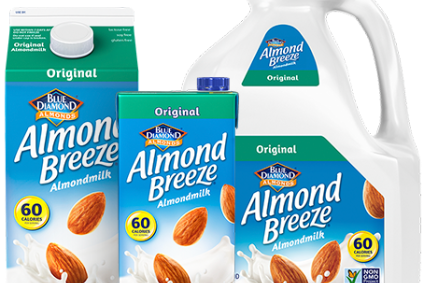 A long-running legal dispute between Australia's Freedom Foods Group and US-based almond supplier Blue Diamond has been resolved.
Freedom Foods, which completed a business reset this month with the sale of its seafood operations, said this morning (17 November) that Blue Diamond's claim against it in the US courts will be dismissed within 15 days of the signing of an agreement.
In a filing with the Australian Securities Exchange, Freedom Foods said it is paying Blue Diamond US$35m and the settlement still allows the firm to sell its nut-based beverages, including its Milklab brand, in Australia and elsewhere without restriction.
The dispute between the two companies first became public at the start of last year when it was reported California-based Almond Breeze maker Blue Diamond was planning to sue Freedom Foods over a licensing disagreement.
It then started legal proceedings when it claimed Freedom Foods was working to undermine Blue Diamond's market share for its own financial gain after it started using the purchased almond base from Blue Diamond to make its own competing products.
Blue Diamond said it was seeking compensatory and general damages for what it alleged was a breach of the licence agreement.
Freedom Foods announced in March this year that the legal dispute was to be decided by a court of arbitration in the US and today's announcement is the result of that process.
In the filing, Freedom Foods said some $17m will be paid to Blue Diamond within 20 business days of the agreement being signed and future payments totalling $18m will be paid in $4.5m instalments over four years, starting on 1 September 2022.
The settlement contemplates a wind-down and termination of the licence agreement between the two companies by 30 June 2022 and provides Blue Diamond with an option after that date for 12 months of contract packing by Freedom Foods – a deal dependant on the reimbursement of Blue Diamond's Australian Federal Court legal costs.
Freedom Foods said it would not be providing any further comment at this time but stated that both parties are "satisfied with this resolution".