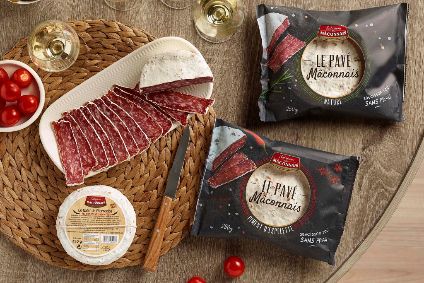 Agrial, the France-based agri-food cooperative, is looking to buy a majority stake in local French salami supplier Salaisons du Mâconnais.
The two companies are in exclusive talks over a possible deal, Agrial has announced. The co-op expects a deal to be signed in the second quarter of this year.
Stéphane Poyac, managing director of Agrial's meat division, said: "While the Agrial cooperative is today exclusively present in cooked charcuterie, Salaisons du Mâconnais would allow us to gain a foothold in the dry charcuterie sector and accelerate our export development. We are following the strategy of our meat division by focusing on the enhancement and development of quality sectors, to benefit Agrial's farmer-members."
Located in Pierreclos, 40 miles north of Lyon in eastern France, the family-owned Salaisons du Mâconnais mainly sells its products in self-service to supermarkets and, to a lesser extent, to export, Agrial said.
In 2020, Salaisons du Mâconnais achieved a turnover of EUR33m (US$39m) for 3,700 tonnes of salami sold. The company employs close to 120 staff. Agrial booked turnover of EUR6.1bn in 2019, employing 22,000 staff across more than 150 production sites and offices in 11 markets.
After the potential deal with Agrial, Salaisons du Mâconnais is to continue to be run by Jérôme and Sébastien Fouilloux, the current owners and managers of the company.
Jérôme Fouilloux said: "We are very happy with this merger project with Agrial, which would allow our family company to continue its development. Its cooperative dimension and its desire to offer quality products, while preserving our traditional know-how on French salami, fully corresponds to the DNA of our company and offers good prospects for our employees and our customers."
Agrial has been looking to expand its meats business through M&A. In 2019, the co-op bought La Bresse and Sibert, two French SMEs making products including black pudding, ham, head products and andouillettes. Two years earlier, Agrial acquired Brittany charcuterie firms Brient and Tallec.