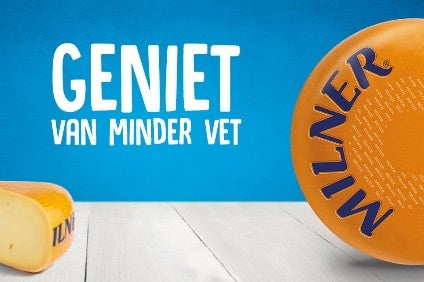 FrieslandCampina has continued its cost-cutting spree as the Dutch dairy major plans to close a plant in Belgium with the loss of a further 211 jobs.
The Yoko facility in the town of Genk has been earmarked for closure at the end of next year and is part of a programme to optimise FrieslandCampina's manufacturing structure. The cooperative announced the plan in November, mainly to take in the Netherlands, Belgium and Germany, with potentially about a 1,000 jobs on the line.
The co-op said yesterday (10 December) it will consolidate its cheese packaging operations at plants in Wolvega and Leerdam in the Netherlands as the Milner cheese brand owner seeks to "strengthen its competitive position" through a "structural reduction of overcapacity".
Hans Meeuwis, the president FrieslandCampina's Dairy Essentials division, said: "In line with our strategy, we are continuously looking for ways to further improve our position with regard to value creation and cost optimisation. I am aware that the intention to close our Genk location has a major impact. In case of closure, the company will provide our employees with maximum support in finding new jobs."
Earlier this month, FrieslandCampina announced it would close its milk powder facility in Dronrijp, the Netherlands, by April 2022, and discontinue manufacturing of whey and milk powders at Gerkesklooster, although that site will still produce other dairy products such as cheese. Around 57 jobs are set to be lost.
And in November, the co-op said 195 positions would go at a couple of plants in Germany in Heilbronn and Cologne as it scales back production of "unprofitable products", although the site will remain operational.