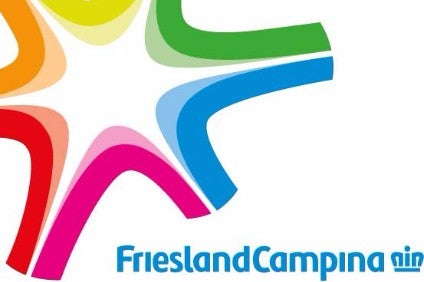 Dutch dairy giant FrieslandCampina is selling its milk powder operations at the cooperative's facility in Aalter, Belgium, to family-run dairy company Royal A-ware.
A spokesperson for FrieslandCampina confirmed the co-op has two operations at Aalter – the milk powder towers to be sold to Netherlands-headquartered Royal A-ware and a plant focused on consumer dairy products for the retail sector. The latter will be retained and is earmarked for investment.
The towers have the capacity to produce about 45,000 tons of milk powder and the 40 employees will transfer over to Royal A-ware once a final agreement has been concluded between the two parties, FrieslandCampina said in a statement.
Selling the milk powder operations is part of a programme to optimise FrieslandCampina's manufacturing structure in a plan announced in November, mainly to reduce over capacity in some product areas.
FrieslandCampina said it expects the transaction to be completed before the end of the first quarter, and once settled, Royal A-ware plans to invest in the milk powder site.
Earlier this month, the co-op announced it would close its Yoko cheese facility in the Belgium town of Genk by the end of next year, with 211 jobs set to go.
And the company also plans to close its milk powder facility in Dronrijp, the Netherlands, by April 2022, and discontinue manufacturing of whey and milk powders at Gerkesklooster, although that site will still produce other dairy products such as cheese. Around 57 jobs are set to be lost.
In November, the co-op said 195 positions would go at a couple of plants in Germany in Heilbronn and Cologne as it scales back production of "unprofitable products", although the sites will remain operational.