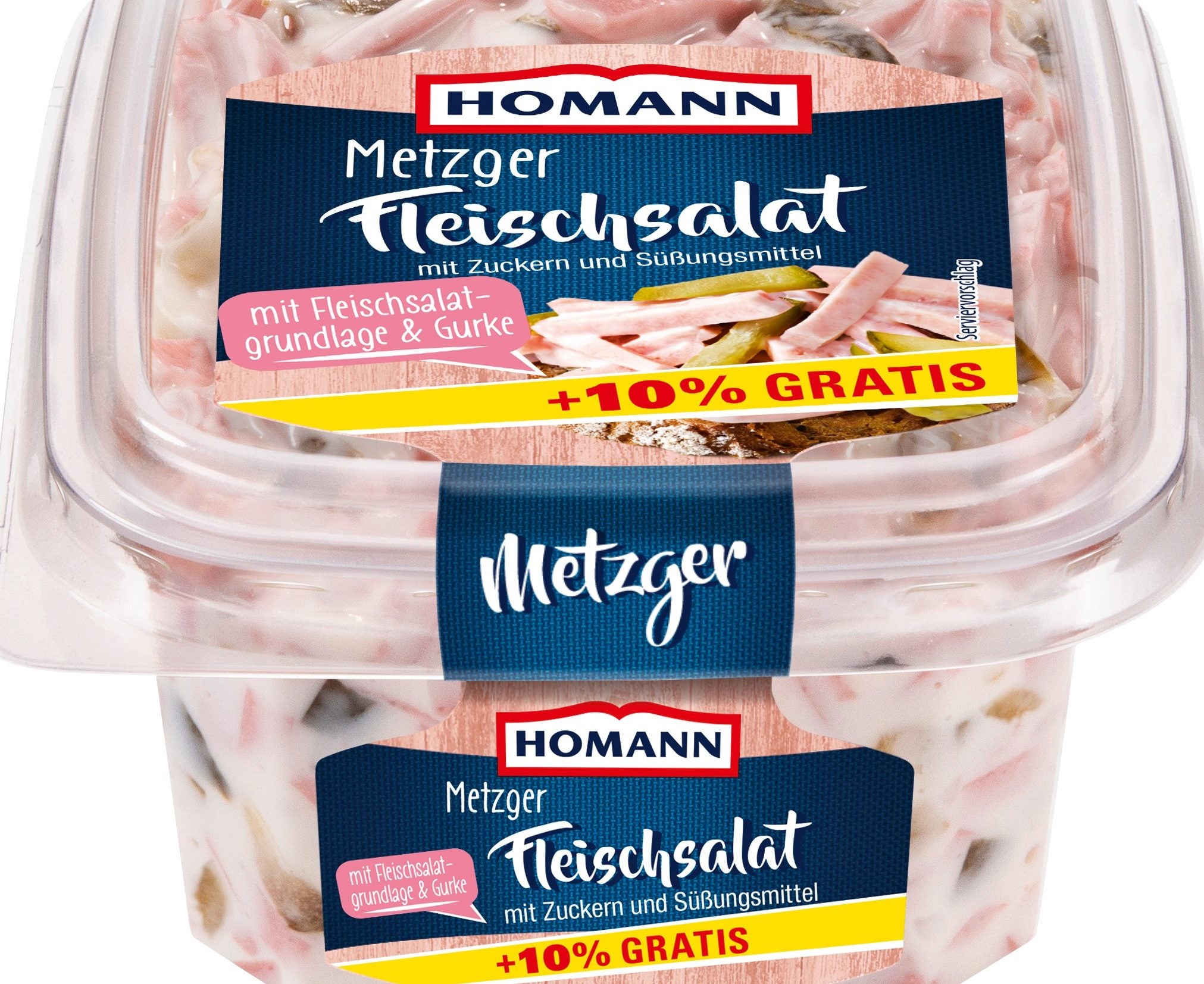 Unternehmensgruppe Theo Müller has continued the changes to its non-dairy business with the reshaping of its Homann deli and fish operations.
The Germany-based yogurt giant has sold the Homann brand to Dutch chilled-foods business Signature Foods.
Separately, the company has sold a factory in the west-central German town of Bottrop to NB Manufaktur, a subsidiary of German vegetables and chilled-foods manufacturer Wernsing Food Family. The plant manufactures products under the Nadler brand and for private-label contracts.
Müller will continue selling dressings and sauces under the Homann label and fish items under the Nadler brand.
The company announced in May last year it was weighing up the future of the Homann business.
"By focusing on our already successful dressing and fish divisions, we are taking another important step in the strategic further development of Unternehmensgruppe Theo Müller in the non-dairy sector," CFO Marcus Almeling said.
Financial terms were not disclosed.
The deals mean Müller's factory in Dissen in north-west Germany will cease salad production at the end of the year. The site employs 400 staff. "For a long time, we looked for perspectives together with our employees in order to keep the location. In the end, this was not feasible from an economic point of view," Almeling said.
Production of Müller's dressings takes place at a factory 90 miles south-west in Bad Lintorf, where the company has invested in recent years. The Dissen site will be used to "support the dressings production in Lintorf with part of the production for some time until all measures of our EUR170m (US$201.4m) investment are completed there", a spokesperson told Just Food.
The company's output of fish products comes from a site in the Polish city of Poznan.
That facility was the beneficiary of a decision Müller made in 2019 to close a plant in Germany.
Signature Foods, with a product range including spreads and dips, as well as brands Johma and Délio, was sold to private-equity firm Pamplona Capital Management in December by another buy-out house, IK Investment Partners.
Just Food has approached Signature Foods and Wernsing Food Family for comment.