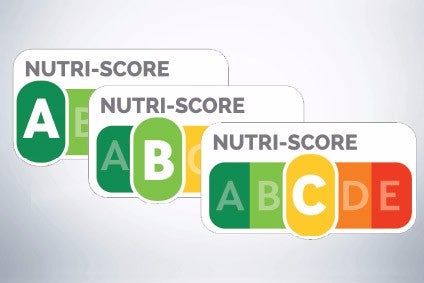 Germany has become the latest country to announce it will be introducing the Nutri-Score front-of-pack food labelling system.
Its decision comes after extensive consumer research.
The nutrition information labelling system is due to be introduced in Germany within the next year on a voluntary basis.
The move comes six months after a unit of UK-based frozen food company Nomad Foods was blocked from using such labels in Germany by one of the country's courts.
Nutri-Score is a 'traffic light' nutritional-profile system rating products from good to bad in areas such as sugar, salt and fat levels.
Germany's food and agriculture minister Julia Klöckner had the Max Rubner Institute carry out a nutritional analysis of numerous nutrition labelling models.
Together with the coalition parliamentary groups, the Verbraucherzentrale Bundesverband and the Food Association Germany (BLL), Klöckner then decided which models to put out to consumer research.
Klöckner said: "As an extended nutritional label for Germany, I want to introduce the Nutri-Score, so I make a valid decision in a debate that has been going on for over a decade in a very emotional – sometimes polarising – atmosphere, making it all the more important for us to involve scientific analysis and consumer research."
She added: "The desire of consumers for more security and transparency in the purchase of food – the results show – is great. For many, it has so far been difficult to do much right with healthy nutrition and to feel secure when making a quick purchase decision. Especially at a time when more and more finished products are being used, some of which contain too much sugar, salt or fats. This has health, but also economic consequences that I do not want to accept.
"With Nutri-Score, there should now be a label on the front, which meets many of the requirements that formulate the consumer to an additional nutritional label: It is at first glance detectable, easy to understand and uses the catchy, already learned colour world of a traffic light."
When given a number of nutrition labels to choose from, some 57% of those involved in the consumer research plumped for the Nutri-Score system.
Public health authorities in France, Belgium and Switzerland have already recommended the use of Nutri-Score as have individual food companies including Nestlé.