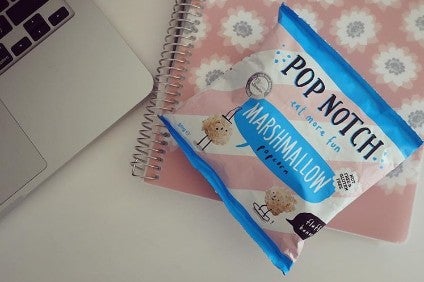 UK-based snack firm Tayto Group has acquired the assets of Pop Notch for an undisclosed sum.
Based in County Armagh in Northern Ireland, Tayto, the family-owned manufacturer of Golden Wonder crisps and Mr Porky scratchings, said it has purchased the brand name, trademark and machinery of Pop Notch.
Those assets will be transferred to Devon-based popcorn producer Portlebay Popcorn, which Tayto purchased last year.
Tayto says it is the largest British-owned crisp and snack manufacturer, producing five million bags a day. The group also includes in its portfolio Real Crisps, Jonathan Crisp and also its namesake brand, which is considered Northern Ireland's number one choice in crisps among consumers.
Tayto chief executive Paul Allen said: "We are currently going through a phase of planned growth in the company and this acquisition of a bundle of assets from Pop Notch is one of several recent purchases for us. We are constantly looking at ways to expand and to secure the group's long-term future."
Meanwhile, Tayto's sister, vending-focused company Montagu Group, which is also run by Allen, has made another acquisition.
Montagu has purchased the trade and assets of three businesses from AIM listed Uvenco UK plc; namely Uvenco Vending, Snack-in-the-Box and Drinkmaster. The deal was completed after the appointment of administrators to the various businesses.
Tayto's shareholders set up Montagu last year, during which it made two acquisitions, buying Leeds-based Freedom Refreshments last spring and Bath-based West Country Vending Service in June.