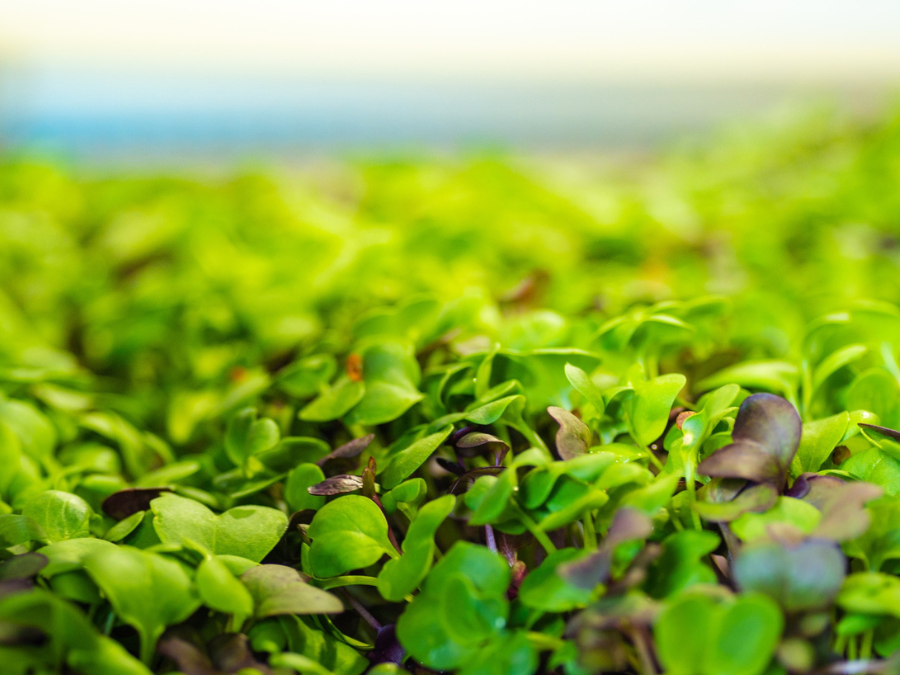 GoodLeaf Farms, the Canadian vertical-farming company backed by McCain Foods, has announced debt financing worth CAD78m ($57m) to support its expansion plans.
The business, based in Ontario, has struck the financing deal with Canadian bank CIBC and ag sector lender Farm Credit Canada.
In a statement, GoodLeaf Farms said the funding would be used for its "accelerated commercial growth" and moves to open more farms.
The company is planning to open new sites in Calgary and Montreal opening later this year.
GoodLeaf Farms has also announced it had attracted an undisclosed level of investment from government credit agency Export Development Canada. Existing backers include McCain and North American private-equity firm Power Sustainable Lios.
The business sells microgreens and baby greens are available at retailers including Loblaws, Sobeys and Metro in its home province.
Tim Robbins, vice-president at CIBC for commercial banking, said: "The company's experienced team is developing high-quality products for Canadians in a sustainable and responsible manner, and we are proud to be involved in their journey ahead."
Last December last year, GoodLeaf Farms announced it had raised CAD150m in a funding round led by frozen-food major McCain, which was already an existing investor.
McCain first invested in GoodLeaf parent TruLeaf Sustainable Agriculture in 2018. It backed the business again in 2021.
Controlled-environment agriculture, a designation in which vertical farming sits, is capital intensive, requiring external funds to finance the technology and running costs, including artificial lighting in some cases to supplement daylight.
The sector has attracted hefty outside investment in recent years but, amid the pressure from cost inflation, some businesses have run up against financial challenges or had to change tack. Profitability in the sector is an industry-wide issue.
Upward Farms in New York called it a day in April, ten years after the company was founded in 2013, the same year as Infarm.
Founders Jason Green, Ben Silverman and Matthew La Rosa wrote on the opening page of their website: "We found that vertical farming is almost infinitely complex – as we tackled challenges, new ones emerged."
Future Crops, a joint Israeli-Dutch operation in the Netherlands, reportedly went bankrupt earlier this year, although Just Food was unable to verify the start-up's demise at the time.
Agricool in France also threw in the towel last year, citing "insufficient turnover to finance the high structural costs", along with the "lack of volumes necessary to achieve an operating balance".
Earlier this week, Germany-based vertical farmer Infarm told Just Food it planned to move its geographic focus away from Europe to "regions better suited for indoor farming". Infarm suggested high energy costs in Europe were putting pressure on the business.