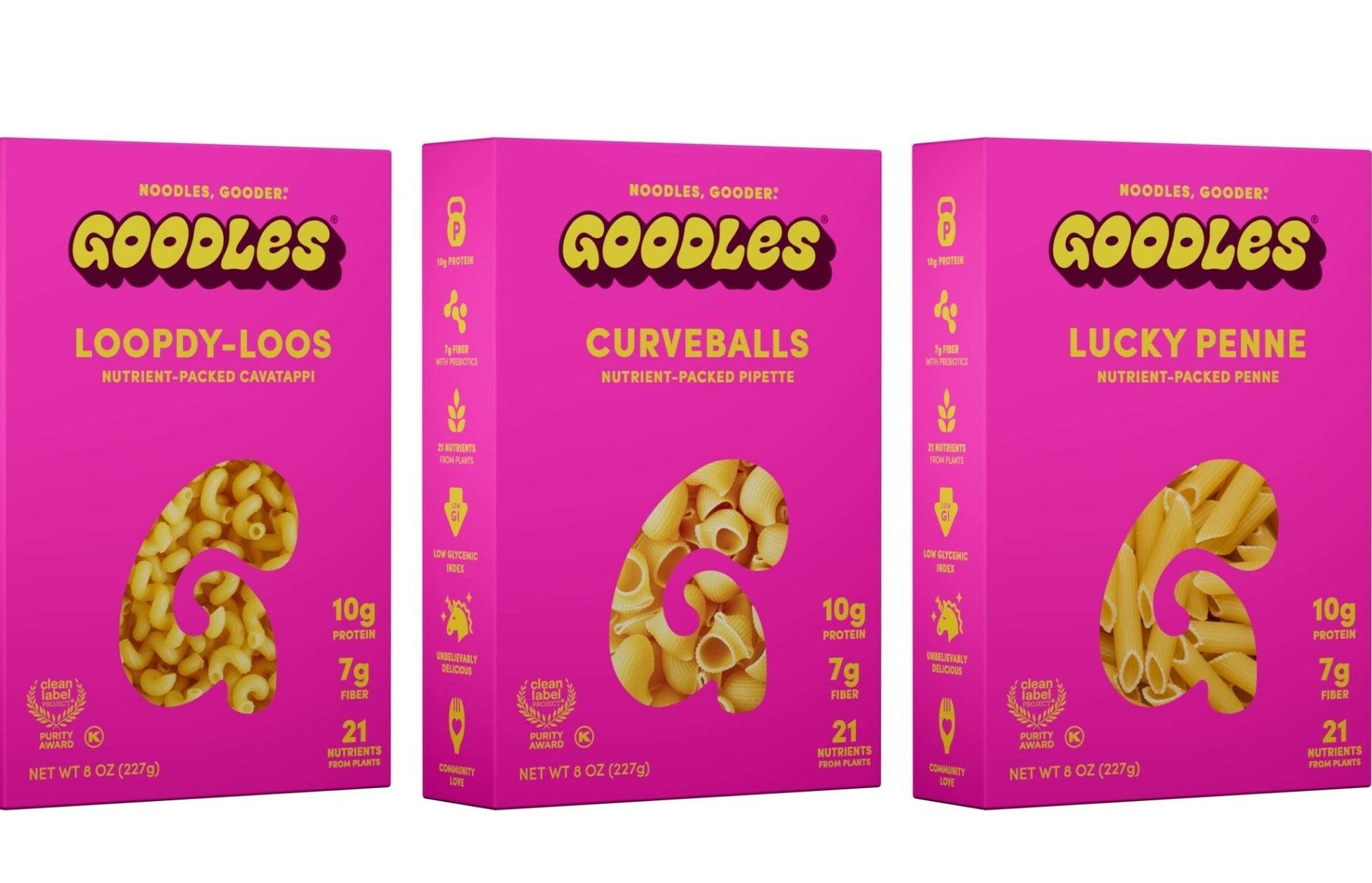 Goodles has secured $13m in a Series A funding round to finance the better-for-you pasta start-up's expansion.
US-headquartered private-equity firm L Catterton led the investment consortium as Santa Cruz, California-based Goodles beefs up its executive team and board.
Goodles was set up in 2021 by CEO Jen Zeszut, branding officer and board director Paul Earle, and head of product Molly Michet. Also part of the founding team are impact officer Deb Luster and actress Gal Gadot.
The company's plant-based pasta dishes featuring a range of mac and cheese and packaged pasta can be found in the stores of Target, Whole Foods Market, Wegmans, Sprouts and Publix.
Zeszut said in a statement: "The influx of capital to keep up with demand, coupled with the ability of our extraordinarily creative and results-oriented team to produce unconventional and joyful executions, positions us perfectly for continued success."
A host of other institutional investors took part in the funding including Springdale, Third Craft Partners, Willow Growth and Alumni Ventures.
Joining Goodles' executive team are former Kodiak Cakes CFO Nathan Lord as finance chief and ex-Del Monte Foods, Plum and Raybern Quality Foods executive Stacie Hajduk as head of marketing. Evan Einstein, a principal for one of L Catterton's investment funds, will also join the board.
Other recent investments by L Catterton include Drools Pet Food in India, pet-food peer Partner Pet in China, UK-based desserts business Little Moons and US bakery company Kodiak Cakes.
Jon Owsley, a joint managing partner at L Catterton, added: "With its growing portfolio of unique flavours, the brand has quickly captivated consumers of all ages."