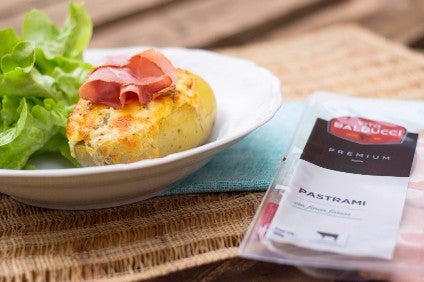 Italian agro-food group Granarolo has acquired a 60% stake in Brazilian food processor and distributor Allfood.
Allfood imports and distributes European-made food products in Brazil. The company has a portfolio of more than 200 products, of which 48% are Italian. One-third of Allfood's products are marketed under its own brands and the group operates one factory in Brazil with three slicing and packing production lines, two for cold cuts and one for cheeses.
The business is headquartered in São Paulo. Financial terms of the transaction were not disclosed.
The deal is Granarolo's second acquisition in Brazil in the last two years. At the end of 2015, the Italian firm purchased a 60% stake in cheese producer Yema.
"Brazil represents a strategic market due to the presence of a large Italian community – about 25m people – who are naturally interested in Italian products. The dairy sector alone is worth EUR23bn. It is a country with significant potential: in a single year, Yema recorded an increase in turnover of 25%," Gianpiero Calzolari, Granarolo's president, said.
The purchase of Allfood's business integrates perfectly with the activities carried out by Yema. The former, in fact, distributes mainly to mass retail, while Yema sells to the food service channel".
Granarolo said the integration of Allfood and Yema will allow it to become a "leading" company in both the production and import of Italian and European food products in Brazil, capable of covering "all distribution channels" and creating economies of scale.

"Joining the Granarolo Group besides meaning a great leap for the Italian company in the Brazilian market, also strengthens Allfood's strategy of consolidating its leadership in the import of European gastronomic products in Brazil," Allfood CEO Luciano Almendary said. "Access to new Italian product lines will expand our portfolio and our offer to consumers. It also deepens our ability to serve our Brazilian partners in all states and segments, both retail, normal trade and horeca".