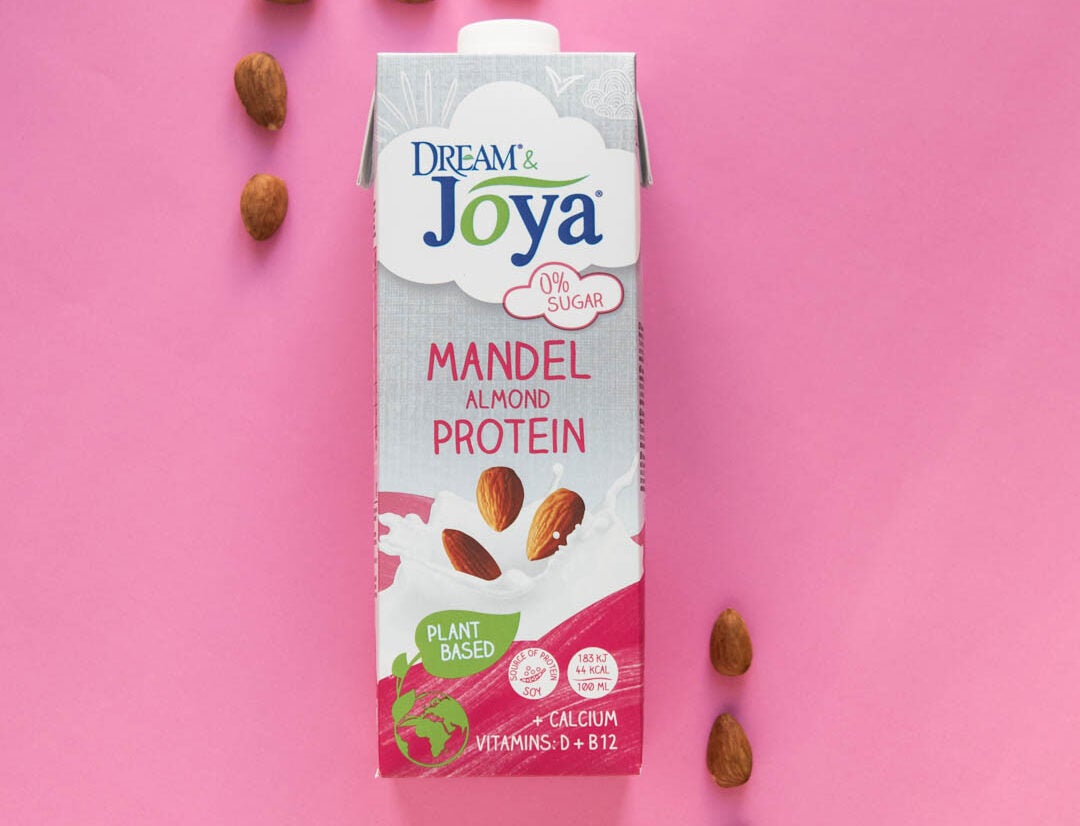 As Hain Celestial gears up to price again to offset an expected acceleration in costs, the US food group anticipates greater retailer resistance to further hikes in the new fiscal year.
Presenting full-year and fourth-quarter results on Thursday (25 August), Hain Celestial also reflected on recent dynamics of plant-based meat and milks, two categories in the spotlight in recent months.
President and CEO Mark Schiller predicts input-cost inflation will quicken to the "mid-teens" area, from low-double digits in the year ended 30 June, leading to "modestly higher elasticity". While the business saw some kickback in the UK in the third quarter and a temporary halt in shipments, price increases have generally been accepted across regions.
Hain Celestial successfully negotiated that third-quarter obstacle in the UK, with another price rise going through "just fine" in the opening three months of the new financial year, Schiller said, noting last year's "two pretty sizable increases" for the group business as a whole.
"When the energy costs [are] going up and costs across everything going up, I think retailers have accepted the fact that inflation is here to stay and that we've got to all collectively pass some of that on to the consumer," he said.
However, with the challenges around the pandemic, supply chains, elevated commodity prices and the war in Ukraine well documented, Schiller emphasised the "softness" in the plant-based category, a trend that has been playing out for some time.
Nevertheless, Schiller highlighted the sudden drop-off in demand for alternative milks. Hain Celestial plays in that area with the brands Joya and Lima encompassing oat, almond and rice-based drinks, while it also provides B2B private label.
Plant-based is one of the company's six main category pillars, along with snacks, yogurt, baby food, tea and personal-care products. Hain Celestial is more predominant in Europe with milk alternatives, where Schiller said growth "slowed significantly" in the fourth quarter amid the "macroeconomic challenges and uncertainties".
But he also pointed to the same "softness" in plant-based meats in the UK, where Hain Celestial markets the Linda McCartney vegan brand.
In a veiled reference to recent remarks from Sweden-based Oatly over a slower-than-expected conversion rate in non-dairy drinks, Schiller was asked to expand on whether the tail-off in demand was more structural to Hain Celestial or whether it was linked to discretionary consumer spending.
"In Europe, where it's almost all plant-based beverage – about three-quarters co-man private label and a quarter branded – the category had been growing mid- to high-single-digits for the first three quarters of the year and dropped fairly considerably in the fourth quarter. We think some of that is a function of recession. We don't think that's a long-term change in the trajectory of the category and we still have confidence in the category," Schiller responded.
More generally, he added: "On the plant-based meat side, which is in the UK, it's obviously been a soft category for a while. And that's well publicised. Whether that is a phenomena of the kind of ups and downs of Covid and recession is something we're analysing. But we're performing in line with the category, which has been struggling."
Hain Celestial previously announced the loss of a "significant" co-manufacturing contract for alternative milks in Europe but has since recovered 65% of the lost sales from business wins. But most of those will not come on stream until the second half of the new fiscal year.
In light of the slowing demand in plant-based, Schiller was questioned on Hain Celestial's future in the category, especially as a planned capacity expansion in Europe "has been put on hold for the short term".
Schiller explained: "Obviously, we will wait and see how the category unfolds over the next year or two. Assuming it returns to growth and assuming that demand exceeds supply – which is what was happening and that's why we were investing in additional capacity – we'll revisit that decision. But right now, our capex year-over-year will be down because we're not making that investment in Europe right now."
He added with respect to plant-based generally: "What we're doing is a lot of analytics around, are these changes permanent? Or are these changes temporary?
"Certainly, the plant-based beverage change just happened in the most recent quarter. It has been a very high-growth category for a long time, so I would say it's very early to make any conclusions around whether the short-term slowdown in Europe is a trend or is going to be a short-term issue.
"Plant-based protein has been soft for a while and that's something that we're assessing in terms of its importance in our portfolio and whether that remains a turbocharged brand for us.
"We haven't drawn any specific conclusions relative to plant-based specifically but I would tell you that we continue to look to reshape the portfolio in the tail in particular."
Just Food analysis: Dairy versus alt-dairy: the battle for hearts and minds