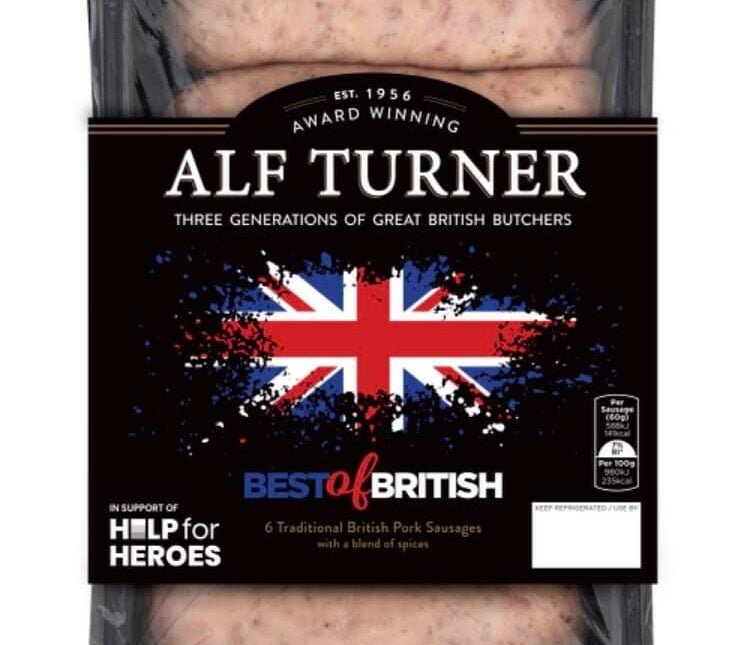 Hilton Food Group has taken a minority interest in Alf Turner Sausage Company, giving the UK meat, seafood and plant-based firm access to a new sales channel.
London-listed Hilton, which has been active in M&A in recent months, has purchased a 25% stake in Alf Turner via its foodservice division, Hilton Food Solutions, for an undisclosed sum.
Hilton, a predominately private-label supplier, but also the owner of the Seachill frozen seafood brand, said the deal will "improve access" for its out-of-home business to the direct-to-consumer channel.
Alf Turner supplies UK retail, including Waitrose and Nisa convenience stores, and is also present in the D2C channel, a Hilton spokesperson confirmed, adding "this is an area Hilton Food Solutions is looking to enter through the investment".
Peter Hounsome, the managing director of Huntingdon, Cambridgeshire-based Hilton Food Solutions, said: "This investment is all about diversifying across different channels, as well as the products we can offer consumers. This is another step towards our goal of being the partner of choice for customers across the UK and on a global scale."
Alf Turner, headquartered in Aldershot, in the southern county of Hampshire, also supplies Scotch eggs and pork crackling snacks under the Dragon's brand, reflective of an investment in 2012 from Peter Jones of the popular TV investment-pitch series of the same name.
Established in 2010 by Paul Turner, the business also owns its namesake brand of sausages, pork rind snacks and seasonings. The company uses three licensed co-manufacturers: Nottingham-based Addo Food Group, owned since 2020 by private-equity firm PAI Partners and now trading as a combined entity, The Compleat Food Group; Black Country Snacks, a pork rind manufacturer in Walsall, West Midlands; and Leonards Ingredients, a supplier of meat and sausages in Uckfield in south-east England.
Family-owned Alf Turner "plans to diverse the brand into different channels, whilst continuing to expand the brand portfolio", according to a statement today (24 February).
Mr Turner said: "I am confident we have partnered with the right business to develop the brand as we envisioned over ten years ago when starting Alf Turner.
"Hilton Food Solutions pride themselves on being able to maintain longstanding customer and supplier relationships, and Peter and the team at Hilton Food Solutions have been as invested into the brand as my own family, which is paramount for this brand to succeed."
As well as the UK, Hilton has operations in Australia, New Zealand and Belgium, and also the Netherlands after increasing it investment to full ownership last year of Dalco Food, a vegan and vegetarian food business.
More recently, Hilton acquired another Dutch firm, Foppen, the trading name of salmon supplier the Dutch Seafood Company. And in October, meat processor Fairfax Meadow, a London-based business serving the out-of-home and travel channels, was added to the portfolio.