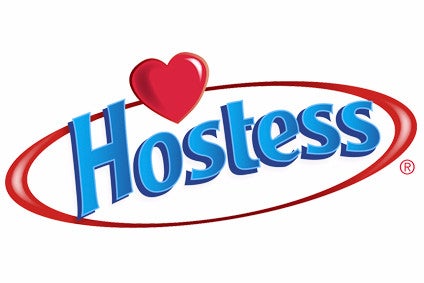 Hostess Brands expects profits to fall in the baked goods firm's fiscal first quarter due to recent acquisitions and disposals, before growth picks up again.
At the end of last year, the US-based Twinkies and Ding Dongs owner bought the Canadian wafer and cookie business Voortman from private-equity firm Swander Pace Capital for around US$320m. And during the summer, the company sold its in-store bakery (ISB) arm, Superior Cake Products, to local peer Sara Lee Frozen Bakery for $65m.
"With the combination of the timing of strategic initiatives, the divestiture of ISB and a drag during the Voortman transition, we expect reporting Q1 2020 EBITDA to be down mid-single digits from the prior year," Hostess Brands said during a conference call following the publication of its annual results last week. "We expect to see improved growth in Q2 as we realised more meaningful contributions from Voortman, achieve efficiencies at our new distribution center and benefit from other cost savings initiatives currently underway."
For the year to 31 December, Missouri-based Hostess Brands reported an 8.7% gain in revenue to $907.7m, excluding the divestiture of ISB, which was also not included in the adjusted EBITDA number of $204.7m, an increase of 11.4%.
However, net income dropped 4.6% to $77.6m.
On the call, newly-appointed finance chief Brian Purcell said the company expects the Voortman acquisition to contribute around $90m in revenues even as it transitions that business from direct-store-delivery to a warehouse distribution model. But Hostess Brands also anticipates losing $29m through the ISB disposal.
Purcell added: "We expect growth to be muted in Q1 with limited contributions from Voortman due to the inventory de-load by distributors in anticipation of the transition to the warehouse model in Q2, as well as the shifting of some promotional programming in our Hostess business."
Looking forward, the company predicts adjusted EBITDA for 2020 of $225m to $240m excluding IFB, with growth expected to accelerate in the second half of the year.
"This increase is primarily driven by organic growth, continued operating efficiencies and approximately $20m from the acquisition of Voortman," Purcell said. "The near-term impact of the completion of strategic initiatives, the lapping of 2019 pricing and continued inflationary pressures are expected to result in a slightly lower rate of growth in our base business in 2020 as compared to the strong 11.4% we achieved in 2019."
Meanwhile, chief executive Andy Callahan reiterated how Hostess Brands continues to grow its market share in the breakfast segment, a category where the company is "relatively underdeveloped", he said. And as part of its innovation pipeline, the company is about to launch cream cheese coffee cakes.
"We expect to continue to grow share in breakfast," Callahan added. "We grew over one share point within breakfast and we're not done. We're now looking for the next backflow of innovation in the back half of the year."